Frank words fail to stop Cheeky
Many have tried, but nobody has succeeded in taking his crown. The inimitable Cheeky Punt takes you through his weekly betting lows and highs with the original punting blog.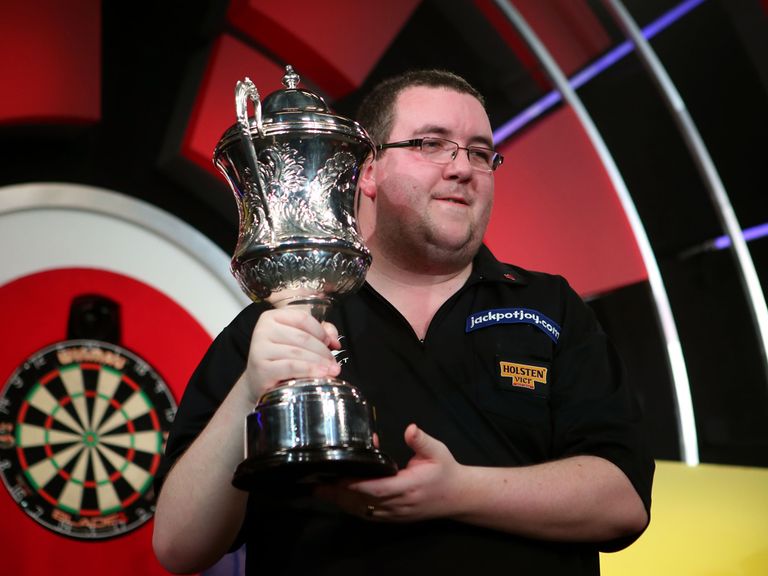 Fail to prepare - prepare to fail. So said Benjamin Franklin, the founding father of America.
All the great sportsmen, from Sugar Ray Robinson to Tiger Woods, via Carl Lewis and Roger Federer, have heeded this little gem of advice down the years.
But it seems this rule of law doesn't apply to Tony Eccles. Prior to the start of the BDO World Championships I heard in our local rag that 'The Viper' had fallen out of love with darts, hadn't been putting the hours in and would be retiring straight after the event to try and get a proper job. Given he had never been much cop anyway I made him a certainty for an early exit given his defeatist attitude and the fact he was basically turning up with his tungsten for the craic.
How wrong I was. Two rounds later Eccles, with his face like a robber's dog, was in the quarter-finals despite a rubbish average. And somehow I was £429 lighter.
So the founding father of America is actually a liar. The truth is 'Fail to prepare - turn up to a TV tournament hopelessly undercooked, average 80-odd but still somehow shamble into the quarter finals and make a grown man cry.'
---
I sometimes wonder how my life would have unfolded had if destiny elected that I never crossed paths with The Big Woodowski? Put it this way I'd almost certainly be homeless and probably a 5/6 shot to be writing this blog from HMP Durham.
Yet again the big fella came to my rescue in the week with a punt to make your eyes water. I awoke on Wednesday to three missed calls and a text saying 'Please get in touch ASAP'. I initially feared that someone had died so was relieved to hear his excited tone when I called him back.
"Gateshead. Playing Darlington tonight in some terrible Cup competition. I've read Darlo are taking kids. The Heed are 2/5. The bookies are asking for bother. I've had a grand on between us my pedigree chum. Pick you up at six bells we'll go and watch it."
Four of us bombed up there in the motor. It all seemed too good to be true but from the moment we casually walked into the stadium without being asked to pay I had a good feeling about the bet. Sure enough Darlington had brought the bairns (some of whom looked so young they would struggle to get served with a Bovril).
A crowd of 600-plus seemed genuinely amused by our over-the-top reaction to the first goal but we had the last laugh as The Heed won 4-1. We stuck the winnings on Stephen Bunting at 6/5 to win the darts. Now Bunting may look like Peter Griffin off Family Guy but he was all business at the Lakeside as he romped to his first ever world title to leave me and Woody well in front for the week.
---
Last week was also memorable for my first ever meeting with Billy the Kid. Not the 19th-century outlaw you understand but another hell-raiser nonetheless. This particular Billy is an OAP from Teesside who knows it's better to burn out than to fade away and so spends most evenings at the casino tables. This wrinkly rascal has a vocabulary all off his own and is so named due to his trademark reply if he has a good hand.
"What have you got Billy?" the poker players ask him when fearing a spanking. At which point Billy scrunches up his lips like Mick Jagger, tosses his cards on the table and nonchalantly shouts "Gunpowder. That's what I've got boys".
"I was told he once turned 70 sovs into £1200 one night. He then ended up waxing that, plus another grand of his own money on top. A few of the lads playing with the old-timer, concerned about his run of bad beats, asked him if he was OK, at which point he apparently shrugged and came back with the immortal "Cowboys don't cry" before straightening up his jacket and heading out into the early morning mist.
Cheeky's Punt of the Week: Andy Carroll to score first v Newcastle at 13/2 (William Hill)