Bop the Aussies
Our Dave Tickner previews the forthcoming ODI Series between England and Australia and has a 16/1 selection!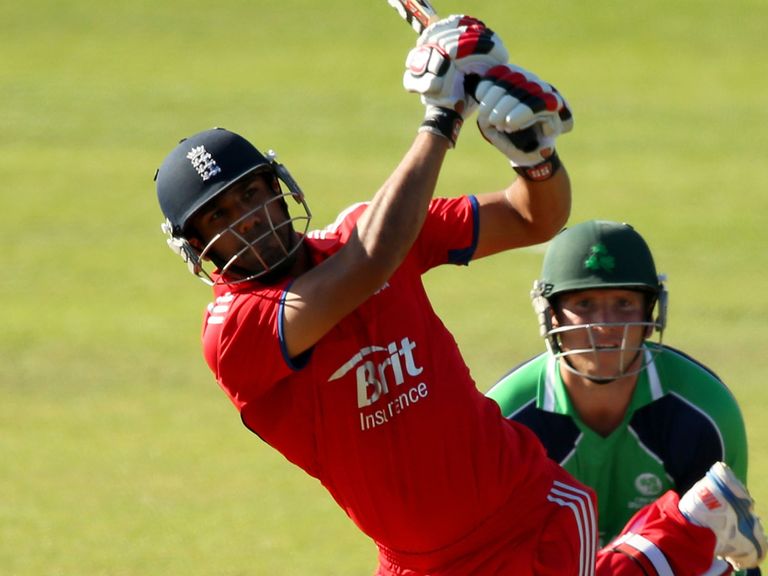 The good news for England's beleaguered, beaten, broken and battered squad after the Ashes whitewash is that there's only another four weeks of the tour to go.
First up, it's a five-match ODI series. It's a tough one to get a handle on.
On the one hand, England are in disarray. The last five days of the Ashes series - two in Melbourne, three in Sydney - were the worst of a tour where that honour took some winning. Australia, on the other hand, have their old swagger and bullying confidence back. There is also no doubt that they've named a stronger squad for this series than England have.
And yet, and yet. Limited-overs coach Ashley Giles is back in charge of England, and a change may be as good as a rest if he is able to get the players enjoying their cricket again, something clearly lacking during the Ashes.
And the changes to the squad that may ostensibly weaken it could also have a positive effect. There are several players in the squad who don't carry scars from the Ashes, and that may be the best thing possible for England in their current situation.
As for Australia, there must be doubts about their ability to lift themselves for this game after the Ashes celebrations of the past week. Even in the fourth Test at Melbourne, after the Ashes were regained in Perth, there were signs that their standards had just slipped a touch over the first two days as England got ahead in the game before capitulating.
That was in an Ashes Test with a whitewash on the cards; a repeat of that in this series could see England get their noses in front early.
Recent history also shows Ashes winners have a strikingly poor record in the ODI series that follow. Australia won seven-match campaigns 6-1 in both 2009 and 2010/11, and took a rain-affected series 2-1 in 2013. Given that England hammered Australia in the Champions Trophy game earlier that summer and also won a 2012 ODI series 5-0 against the same opponents, it points to an Ashes hangover as a likely cause. Even in 2006/7, England emerged victorious in a tri-series that also involved New Zealand, though there was an element of good fortune to that success as England sneaked into the final despite losing their first three matches against Australia.
But it all means that Australia, while worthy favourites, look plenty short enough at no better than 2/5 to win this series. Yet can we trust England to perform for us even at generous-looking odds of 12/5? I'm not so sure.
There may be better ways to take advantage of England's Ashes woes than by simply opposing them here at skinny prices. It may prove more rewarding to instead look to the England markets and side with those players coming in fresh and carrying no baggage from the Ashes.
Happily, some of these players have even been playing Big Bash domestic cricket in Australia. So they've been in the country, playing decent cricket, playing one-day cricket, but have escaped the Ashes horrors. Such players are also surely more likely to play every game than those who've been the Ashes wringer over the last two months.
The two primary candidates here are in the top England batsman market. Eoin Morgan is a one-day mainstay for England, while fellow Big Basher Ravi Bopara is also in this squad.
Morgan looks a perfectly fair bet at 11/2, but Bopara is our man, purely because of the eye-catching prices available.
Last year was Bopara's most successful in ODI cricket, with 317 runs from 11 matches at an average above 50 and a strike-rate better than a run a ball.
He looks sure to retain his place in England's top six here given there is no Kevin Pietersen, and there seems absolutely no reason at all for a player with his recent record (he also scored four half-centuries in 12 innings in 2012) in this format to be a massive 16/1 as he is with Winner. He's as short as 7/1 in places, which looks a far fairer reflection of his chances.
In the top bowler market, James Tredwell looks worth backing at sportingbet's 7/1. Ahead of him in the betting are Steven Finn and Boyd Rankin, both shorn of form and confidence on the Ashes tour, and Stuart Broad, who surely won't play every game after his efforts over the winter.
Tredwell may not be the world's most exciting cricketer, but the off-spinner has a rock-solid record in ODI cricket after taking 25 wickets in 15 matches last year. Following Graeme Swann's retirement he looks sure to be England's frontline spinner in this series and is likely to bowl more overs than any of his rivals in this market. Like Bopara, he looks overpriced and underrated in a field weakened by Ashes fatigue.
Preview posted at 1022 GMT on 08/01/2014.