American English worth a bet
Ben Coley previews the Sony Open in Hawaii and fancies Harris English to land a third PGA Tour title.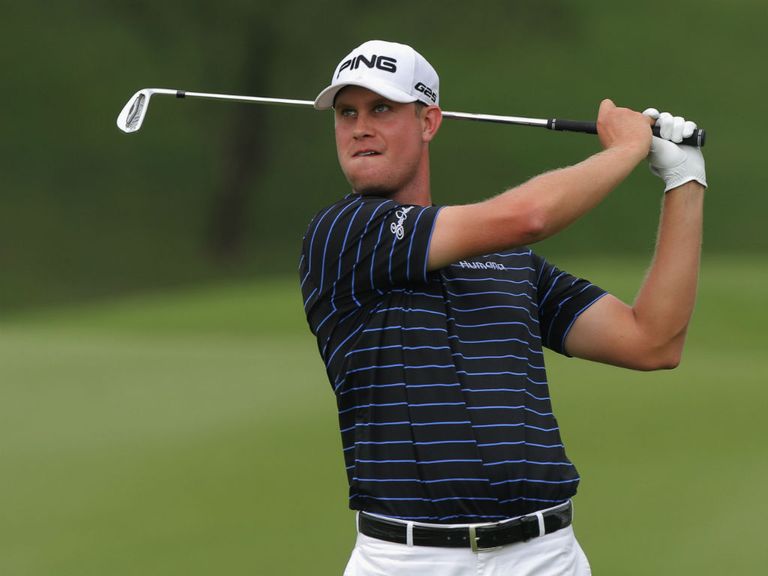 The Sony Open marks the return of the PGA Tour proper as we head once again to Waialae Country Club in Honolulu.
Several players make the short island hop following the Hyundai Tournament of Champions, and match-practice there will be to their advantage. That being said, they're faced with a very different test at this short par 70 which requires tee-to-green precision, a stark contrast to last week's grip-and-rip exercise at Kapalua.
This year's field is headlined by Adam Scott, who maintained his exceptional form with a final round charge on Monday to snare another top 10 finish. Scott is an infrequent visitor to Waialae but is a past runner-up at the top of his game, and as such his chance is obvious.
Perhaps not as obvious, however, as Zach Johnson's. He bids for a hat-trick of titles following superb victories either side of Christmas, which means he's won three of his last six starts and five of his last 50. Johnson is also a former champion here and his exceptional wedge game makes him a prime contender.
If there is a negative - and I'm very much clutching at straws here - it's the short turnaround. Johnson is used to winning but even so, regathering himself for this event just three days after a hard-fought victory at The Plantation Course won't be easy and while he's played well the week after a win before, he's not won. Even so, 12/1 is a perfectly fair price and I wouldn't want to put you off.
In searching for the winner of this event, it's essential to at least have a look at some leaderboards from the OHL Classic at Mayakoba. There have only been seven renewals of that event, but two of the champions - Mark Wilson and Johnson Wagner - have also won here. Fred Funk and Brian Gay have both placed, while Harris English and John Huh have shown a liking for the layout already despite limited tries.
Indeed, ties can be found in looking through top 10s at each venue and it's clear that they share similarities. Both are short, turning layouts situated next to the coast and while offering birdies to those in total control, they can also prove extremely penal. It's essential to hit greens at both - the last 10 winners at Waialae ranked in the top 10 for greens hit as have the last three at Mayakoba.
So, the key here could be to find someone hitting greens, who is happy to plot their way around a golf course which Russell Henley blew apart in spectacular fashion last year with a stunning tournament record score of 256 (-24), but which typically plays at least half a dozen shots tougher than that.
I'll start off with the aforementioned Harris English (28/1, BetVictor), who can further strengthen that Mayakoba Classic tie with victory here.
English has been on the radar of many for quite a while having added his name to an elite list of players to have won on what was the Nationwide Tour while still an amateur, having previously shone in the Walker Cup.
What's especially interesting about that victory is that it came just a couple of months after Henley had done so. These two Georgia Bulldog room-mates have been playing together since the age of 11, and there may be no coincidence about the fact that English stepped up so soon after Henley.
With that in mind, English could well take a lead from Henley once more and succeed him here, where he was ninth last season on only his second visit. Since then, he's become a two-time PGA Tour winner including in the aforementioned Mayakoba Classic just two starts ago, and he's a star firmly on the rise.
English is a typical modern golfer in that he's a superb athlete who hits it a mile, but don't let that fool you into thinking he needs wide-open courses like last week's to produce the goods.
In fact, he is probably at his best on a tight, technical layout and indeed ranks Harbour Town, where he has finished inside the top 10, as his favourite course on tour. Both wins have come on courses which don't necessarily reward brute force and he's also been fifth in the Crowne Plaza Invitational, a ball-striker's paradise.
A ball-striker is exactly what English is and he's been dialed-in from tee-to-green for a while now. Last week he ranked 11th for greens hit, he was 10th in the Mayakoba, 19th in the McGladrey Classic and third before that in Malaysia. Encouragingly, last week's figures suggest a switch to Callaway hasn't hindered him whatsoever.
As for the price, we can already see that it almost directly reflects his strike-rate of two wins in just under 60 PGA Tour starts. Throw in the form he's shown here and at Mayakoba and the fact that both his wins have come in his last 15 starts and you begin to see that, as mentioned, he's progressing rapidly.
Brian Stuard was runner-up to English at the Mayakoba Classic and I was impressed enough with his play to make him a bet here.
That isn't Stuard's only form in Mexico, as he was also second there in his rookie season on tour back in 2010. It's no surprise, then, that he was fifth here at Waialae last season despite having closed out 2012 in low-key fashion.
This time around, Stuard arrives in form and the switching of the Mayakoba Classic on the calendar offers him an excellent chance to build on that with another big week.
Like English, he's striking it very well with his irons - Stuard has been inside the top 10 for greens hit in three of his last five events - and he's also driving it superbly which is key on a course which can punish those who are wayward from the tee.
Ultimately, his chance will depend on the putter which, it must be said, can let him down. However, he was 11th in putting average last time and 12th in the same category here last season, so there's reason to hope he can hole enough to play his way into contention.
Another point worth noting is that Stuard has shown that he's the type of player who reproduces at certain courses, almost irrespective of the form he's in. He's done that not only at Mayakoba but also at El Bosque and Fox Den, and I'm hopeful he can do so here too.
Brian Gay is a hard player to catch right but 50/1 about this four-time PGA Tour winner looks good value in this field.
Gay is just about the shortest hitter on the PGA Tour so it's no real surprise that he struggles for consistency, because most weeks he's hitting a long-iron while those alongside him reach for a seven or eight.
However, give him the right platform and he's a danger as he's shown with a host of good efforts here, where's he's going for a 13th consecutive cut made - no mean feat on a course so fiddly in places.
Gay caught my eye on account of some excellent play over the final two rounds in Kapalua last week. That monster par 73 has never been kind to him, but that all changed with closing rounds of 65 and 70 - only a bogey on the 72nd hole cost him back-to-back rounds in the 60s, and only one player in the field produced a better final 36 holes.
That really does bode well for Gay, who ranked second for greens hit at the course. Again, given the length of it that's quite a surprising statistic; Gay typically languishes towards the bottom of any GIR charts on account of the distance he gives up from the tee.
So there's reason to think he's hitting it well and having won in January last year, we know that a fast start to the campaign is nothing new. We also know that he's a former winner at both Harbour Town and Mayakoba, while he was fourth just a couple of starts ago at Sea Island, another short, coastal course.
Finally, while Gay hasn't won events when a strikingly obvious fancy, he has often dropped hints. Last year's victory at the Humana Challenge came after a solid effort here, while he'd signed off the previous season with a place in the Children's Miracle.
His win in the St Jude Classic came after a closing round of 64 in the Crowne Plaza, while he'd been in solid if not spectacular form prior to taking The Heritage at Harbour Town. The only blot on this record is when he won at Mayakoba after a missed cut at Riviera, but even prior to that he'd been playing well.
Gay is a pretty obvious selection this week but I don't think that's quite reflected in odds of 50/1 and he's definitely a bet for me.
Finally, I'm going to take a chance on Hideki Matsuyama because for the life of me I can't see why he's a 40/1 shot.
The world continues to wax lyrical about Jordan Spieth - rightly so - but this boy is just as good. He could even be better. And there's nothing I can see in the formbook which tells me he's struggling to adapt overseas, which would've been understandable.
Yes, all five wins - that's five wins in just over a year - have come in Asia, but his stateside PGA Tour form as a pro reads 10-16-19-15-3 which includes two majors. He's also gone close in the Open Championship at Muirfield and excelled in a Presidents Cup, both times demonstrating the sort of ball-striking that is required here.
Now, there is one obvious negative and that's the fact he's actually played in this event three times as an amateur, missing the cut on each occasion. However, he wasn't disgraced and he'll surely be keen to thank organisers for their faith in him with a big performance here.
There's no doubt in my mind that he's more than capable of leaving those efforts behind. To this end, I was encouraged to read this comment by pgatour.com writer Fred Albers: "I would think Waialae at the Sony Open in Hawaii is a good match for his game."
Whether or not he proves me right, I'll be taking 40s about Matsuyama in this sort of field until he wins - which could be this week.
Posted at 1130 GMT on 07/01/2014.