Angel delight for Cheeky
Many have tried, but nobody has succeeded in taking his crown. The inimitable Cheeky Punt takes you through his weekly betting lows and highs with the original punting blog.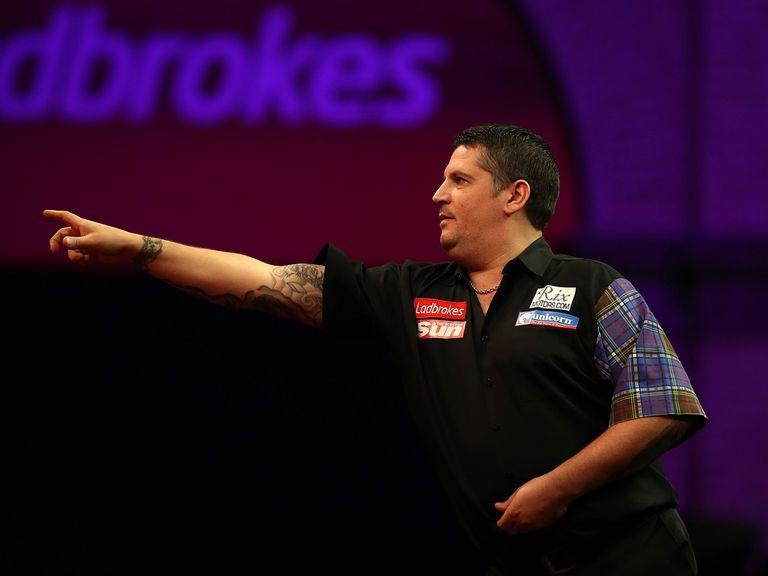 You are familiar with the concept of guardian angels right? Angels assigned to protect and guide us?
Well I had my own gambling angel over the festive period. Ladies and gentlemen I give you The Big Woodowski. Or to give him his proper title, the man who saved Christmas.
On Saturday December 21 it looked all over for ol' Cheeky. I still had presents to buy but had waxed a century on Hartlepool beating Burton (they drew 1-1) and then followed that up with a £80 treble that was done at the last hurdle by Kim Hubrechts, who lost 4-3 to Ian White at the PDC Championships.
To compound my misery I'd been on the drink all day so awoke on Sunday morning with an outlandish hangover, 89p in my pocket and £7.45 in the bank. I was genuinely depressed, until a text message from Woody insisting I join him for drinks. I explained my fiscal predicament and he casually text me back 'OK I'll stake you £250 on Gary Anderson in the darts at 2/5. If it loses pay me back whenever'. I didn't need asking twice. I was in the boozer before you could say The Flying Scotsman.
Anderson romped to a 3-0 win over Mark Dudbridge and we were in business. As he handed me my ton he advised me that we were also £160 deep each on a four-fold consisting of Juventus, the aforementioned Anderson, Kevin Painter and Real Madrid. We got to drinking and while all that was going on Woody got stuck into some more darts and football bets.
We basically shot the lights out of everything and by close of play we were en route into town £1400 to the good courtesy of a late Real Madrid winner in Valencia with Woody crooning Chris Rea's 'Driving Home for Christmas' into the ear of an unsuspecting taxi driver.
TBW casually weighed me in the next day with 14 pristine £50 notes and Christmas was very much back on.
---
On the first day of Christmas my true love sent to me, a partridge in a pear tree. Now bearing in mind I got 'er indoors an iPod I was in two minds whether to call time on our relationship altogether.
As always, Christmas Day was a long old do. Repeats on the TV and no live sport to bet on, I can't say it even makes my top five in terms of Bank Holidays.
In such trying circumstances, thank the good Lord for the boozer. I ended up on the drink on Christmas night with Woody, Johnny Fat Pants and another local character called ASBO.
Now ASBO is a former professional sportsman and to give you am idea of what he's all about he was once interviewed and asked who the biggest influence on his career was. Without any hesitation he shot back "Easy, Captain Morgan".
As you can imagine it all got rather messy and I'm not even sure what time we called it a day. I do know I was so hungover on Boxing Day I missed the King George VI at Kempton, which was a stroke of luck really as I was going to steam into Cue Card.
---
The Sunday after Christmas and my cupboard was almost bare again. Step forward Woody, the most fearless and relentless gambler I've seen since Stuey 'The Kid' Ungar. Pleading poverty again while prone hungover on my couch, TBW was having none of it.
"Leave it to me squire," he winked as he threw two £50 notes onto my living room floor and implored me to get dressed. An hour later and we were on the vodka red bulls and £650 into Liverpool to either draw or beat Chelsea at 8/13.
The Reds started like a dream and scored after a mere few minutes. However they were somehow reeled in by Mourinho's men and we were left firmly in the brown sticky stuff. Or so I thought. Woody didn't even bat an eyebrow as he came back from the bar at the final whistle
"Who do you fancy in the darts?" he slurred and when I told him Michael Van Gerwen was a stick on to score more 180s than Mark Webster (2/7) and that I fancied Adrian Lewis to beat James Wade (at 2/5) he gave me a knowing nod.
A phone call later and we had a grand on between us with the double paying better than evens. It won easy meaning we were out of dodge and ready to party. Another riotous session down the town followed and despite bumping into a lad who kept aggressively insisting he could count to a million in German (ironically telling me this in a bar called Loons) and ASBO almost causing a diplomatic incident in the pizza shop, I can honestly say those rate as my best two Sundays since they callously pulled Bullseye from the ITV scheduling back in the day.
Cheeky's Punt of the Week: Manchester City to win the Capital One Cup at 4/5 (bet365)