Kiev put turkey on the table
Many have tried, but nobody has succeeded in taking his crown. The inimitable Cheeky Punt takes you through his weekly betting lows and highs with the original punting blog.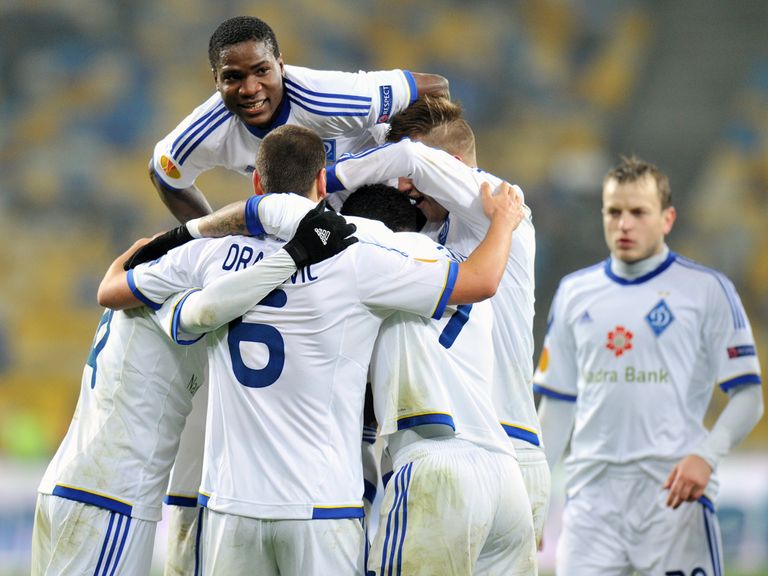 Some football results take your breath away. While others take away both your money and your will to live.
Last Tuesday was a case in point. The money was down on a Benfica - Bayern Munich Champions League double. Benfica did the business at 6/5 at home to PSG while I thought Bayern were buying money at 4/9 to beat Manchester City at home.
Ze Germans came into the match having beaten Werder Bremen 7-0 to extend their unbeaten run in the Bundesliga to 40 matches while Manuel Pellegrini made seven changes to his side.
The European champions raced to a 2-0 lead after just 12 minutes and so naturally I thought that was that. At that point I saw 75/1 quotes about a Man City win but had no thoughts of covering my bet. Why should I? Bayern are the all-conquering kings of Europe right?
Wrong. City somehow battled back to record a famous 3-2 win on the road. I was on the couch when James Milner scored their third goal and began self harming (I put a cushion over my face and began pounding it with my fists).
As Sir Alex Ferguson once mused 'Football eh? Bloody hell'.
My Europa League strike-rate has been akin to any Chelsea striker's goal per game ratio away from Stamford Bridge in 2013 but despite such lamentable form I couldn't resist smashing into a Dynamo Kiev - Maccabi Haifa double on Thursday night.
2/5 shots Kiev proved too hot for Rapid Wien at home and eased to a 3-1 win in baltic conditions. Alas my bet still looked dead in the water with Maccabi 1-0 down at home to those giants of the European game, Shakhter Karagandy with 15 mintutes left. Two goals in eight magical minutes though turned the match on its head and had me running around Chez Punt like a demented ostrich.
Flush now with both cash and emotion I purchased myself a Maccabi Haifa shirt in XL (a steal at 27 sovs). So if you see an unkempt male staggering around the pubs and clubs of the North East this Christmas in a fetching green football shirt with 'Abuhatzira' on the back, come and say hello.
---
I have rarely been as convinced a 5/6 shot wins as I was on Saturday, when Manchester City hosted Arsenal in the Premier League.
Having been paid the day before I could afford to get conkers deep but was well aware that if Pellegrini's men didn't produce Christmas dinner would almost certainly be mini kievs rather than turkey and all the trimmings once again.
I needn't have worried. The men in light blue were simply awesome, romping to a 6-3 win in one of the best games of the season. At the final whistle I was quite emotional, afforded myself a wry smile and concluded that if all 5/6 pokes behaved like that then the world truly would be a better place.
City's display was uber sexy but my afternoon's enjoyment was tempered somewhat by 'er indoors, who feigned interest in watching the match with me and piped up around the hour mark "that Dose Mannino is looking a bit grey isn't he?"
I politely pointed out that we were watching Manchester City v Arsenal, not Chelsea, to which she replied "I know. I'm just saying Dose's hair is really grey now isn't it?"
With friends like these...
Cheeky's Punt of the Week: Stephen Bunting to win BDO World Championships at 5/2 (Boylesports)