Bank on Brad and Broad
Dave Tickner previews the third Ashes Test at the WACA and sees value in the side markets.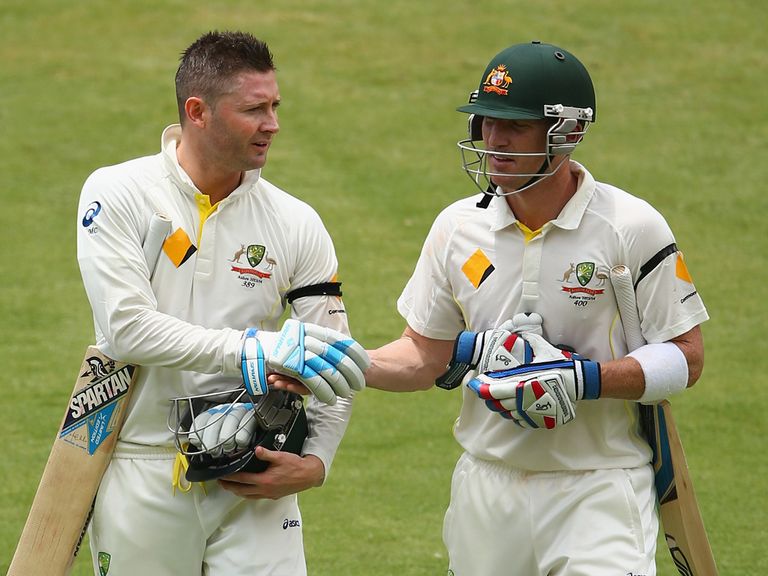 After crushing defeats in Brisbane and Adelaide, England head to the WACA in Perth with their hold on the Ashes urn slipping astonishingly fast.
They have been stunned, scared and smashed by Australia in the first two Tests and now head to a ground where they have lost their last six and won once ever needing to at the very least avoid defeat to keep the series alive beyond Christmas.
What a tall order. The WACA may not be quite as lightning fast as it once was, but you can be sure this pitch will be as quick as they can get it after what happened on a pacey deck at the Gabba.
Australia have shortened to 8/11 from an eye-catching opening quote of evens to win this Test, and it's still a price that will have plenty of takers. And with good reason given what we've seen thus far.
However, Australia have lost three of their last six Perth Tests (it should perhaps be noted, though, that they did win eight and draw two of the previous 10).
Another crucial factor for odds-on backers - and one that has been key throughout the seven Tests these two teams have played against each other is the toss. England have not lost a Test this year when winning the toss, but haven't won one when they've lost it.
Neither of these sides has coped well with batting second. Australia collapsed in a heap at both Trent Bridge and Lord's, while England got in a tangle at Old Trafford and The Oval as well as both Tests in this series. These problems have not always - or even often - been due to scoreboard pressure from the first innings either.
So before backing Australia, it may be wise to await the toss. Sure, they will be shorter should they win it, but the evidence of the last seven Tests suggests their chances of winning will be considerably greater.
It is just about the only crumb of comfort for England to cling to. They must win the toss and then look to the fact that five of their top seven passed 50 in Adelaide. If they can get themselves into the game with a 350-plus first-innings score on a fast but true surface, they will have the chance to see this Australia side under pressure. They have not always coped well.
It's admittedly not much, but there it is. It is also far more likely that England will win this match than draw it. There have been just two draws in the last 16 at the WACA. The last three have all been finished inside four days, while before that West Indies' final wicket stretched proceedings into day five.
In January 2012, India were beaten here in a mere 200 overs.
A day-four finish looks likeliest here, while even a three-day Test should not be ruled out for those looking towards Test match end markets. Those prepared to lay the draw should have little to fear.
The best value at bigger prices in this match, though, appears to lie in Australia's first innings with the bat where two of this series' standout performers look overpriced.
Brad Haddin has had a superb series with the bat for Australia. His three innings thus far have been 94, 53 and 118. He loves playing England, against whom his Test batting average now stands at 42 against an overall career mark of 36.
He also has a superb record at the WACA, with three half-centuries in seven innings at an average of 44.
He's 5/2 with Hills to score a half-century in Australia's first innings, and a general 10/1 to be Australia's top batsman, as he was in the first innings at Brisbane. Both look generous given his current form, and we'll split stakes.
Another reason to back Haddin is the fact Australia's star batsman and market leader Michael Clarke has a mediocre record in Perth. He averages just 37 here, way down on a career mark now well above 50.
He has just one WACA Test century to his name, albeit against these opponents in 2006, and even with his outrageous form on home soil in the last two years has failed to pass 50 in Perth in his last eight attempts. These stats are all worth considering, incidentally, for those thinking of backing Clarke at short prices in the man of the match market on his 100th Test appearance.
The other player I do want to get onside in that Australia first innings is Stuart Broad. He has 27 wickets in his last eight innings against Australia, with three five-wicket hauls in that time.
He has been England's leading wicket-taker in five of those eight innings, and three of the four first innings. He took 6/81 in Australia's first innings at the Gabba, and should once again enjoy the extra pace and bounce on offer here.
Broad did go wicketless in Australia's second innings at Adelaide, but even that can be painted as a positive. With these Tests falling just days apart from each other, the fact he's only had six overs since the first two days at the Adelaide Oval means he should be relatively fresh ahead of this red-hot (in every sense) encounter.
He's 9/4 to be England's top bowler in the first innings, and 5/1 to claim another five-wicket haul. Again, both prices look good value based on what's happened in previous Tests and what can be expected here.
Posted at 0925 GMT on 11/12/2013.