Time for Texans to finally shine
David John previews the Thursday Night Football clash between Jacksonville and Houston.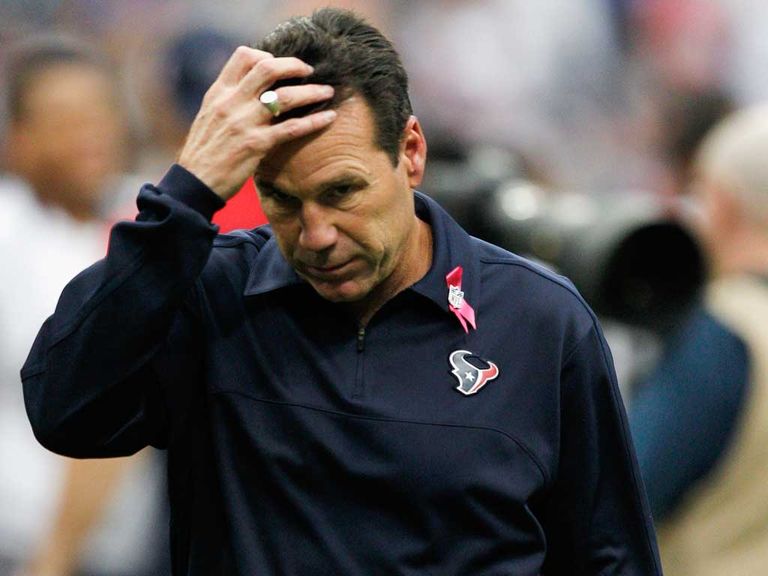 Houston at Jacksonville (0125 GMT)
The legendary NFL broadcaster Al Michaels has always brought moments of levity to his coverage alongside Cris Collinsworth with phrases like 'snafu' and 'clunker'.
The latter could well apply to Thursday night's clash as the basement dwellers in the AFC South go head-to-head in Florida.
Or should I say another clunker. The duo met less than two weeks ago in Texas with the Jaguars coming out on top 13-6 in what was a truly unexceptional encounter as both stake early claims for the first selection in next April's draft.
The duo have won just five times between them with the Texans having lost a franchise-worst 10 on the bounce while the Jaguars were a laughing stock over their first eight games as they were barely able to raise as gallop in a run of defeats that saw them bested by at least 10 points on each occasion.
It would have been easy to totally capitulate and stroll to that valuable top pick but NFL players do have some personal pride and since their bye week, Jacksonville have won three out of four to actually overtake Houston in the division.
"For us, we are getting better," said last weekend's hero Cecil Shorts, who came up with a last-gasp touchdown catch to beat Cleveland and illustrate that this is a team with some fight still left in it.
Houston might have compiled a better record but they have a nasty habit of losing the close ones. Since a change at quarterback saw Matt Schaub replaced by Case Keenum, all six games have seen them on the wrong side of the scoreline by just a touchdown or less - the biggest margin was the Jacksonville game.
Keenum remains a raw player but he is not short of confidence and his gunslinger approach has provided a fair share of excitement and big plays.
"He is an aggressive kid," said head coach Gary Kubiak. "But he has to learn to check the ball down and take those three and four yard gains."
Not that main wide receiver Andre Johnson is complaining. He has had three of his five 100-yard games with Keenum under centre, including 229 against Indianapolis in week nine and 121 in the latest 34-31 reverse at home to New England.
He and the Texans now have a score to settle in this one after that pretty insipid loss in front of their own fans to the Jaguars.
Johnson said afterwards that it was the "lowest point of his career" and I don't think that being swept in the series this season will sit too comfortably.
I think the form of the narrow loss to the Patriots adds up to more than Jacksonville beating Cleveland while the hosts have still to win at home this season - in fact they have not given their fans anything to cheer on their own patch in over 12 months.
The Texans have a better overall level of talent at their disposal too and that is enough to tip the balance in favour of the visitors - a wager on them on the money line at 13/20 is the suggestion in what should prove better fare than the first meeting.
Verdict: Houston 24 Jacksonville 18
Posted at 1255 GMT on 04/12/2013.