Ruthless England to win again
Dave Tickner looks at the outright betting markets for the Ashes, and expects England to prevail once more.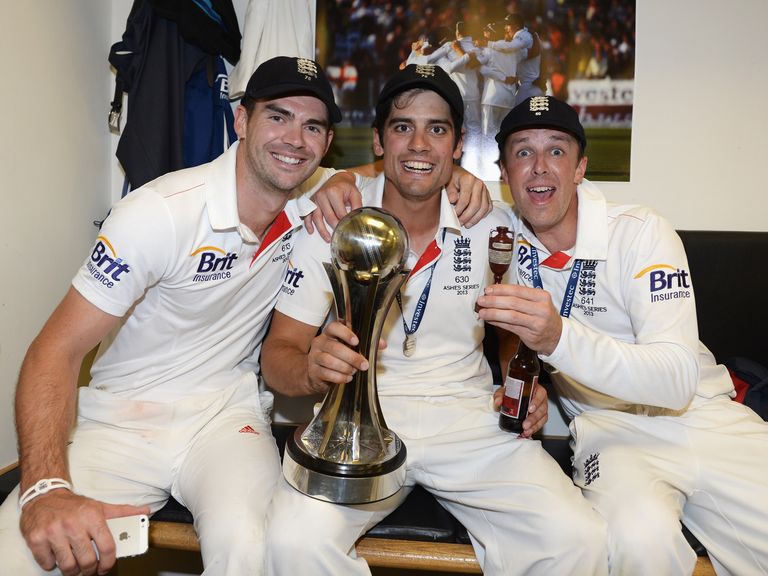 As Australia and England prepare to lock horns for the Ashes once again, it is worth considering once again the events of the summer.
Because a narrative appeared to develop over the course of a series that England won 3-0 that the hosts were in some way fortunate to do so. In a way, the Australians deserve huge credit for this. They somehow managed to deflect attention from their own vast shortcomings and instead manage to get people focusing on the perceived faults of the England team.
These included not walking, playing dour cricket, and winning.
Let's make this clear: England were not lucky to win in the summer. Nor did a 3-0 scoreline flatter them. Test cricket is about winning matches and against strong opposition this current Australia side lacks the discipline, consistency, talent and professionalism to do so on a regular basis.
They played good cricket at various points in the series. Indeed, they probably performed above expectations across the series while England were undeniably short of their absolute best.
That should not be a comfort to Australia, though; it should be a concern. The series still ended 3-0 to the home side despite minimal contributions from such top-class performers as Alastair Cook, Jonathan Trott and Matt Prior. Australia surely can't hope to keep that trio so quiet again, while Joe Root and Kevin Pietersen will also be confident of more consistent sizeable contributions.
With the exception of the series victory in India, England have rarely hit the absolute heights under Alastair Cook's captaincy. But they have won nine of his 16 matches in charge, losing only once. England remain a consistently teak-tough cricket team capable of destructive, match-defining sessions with either bat or ball. Australia do not possess these qualities.
What the summer taught us is that when Australia perform at their very best and England's level drops a touch, the latter still have the edge. England are just tougher than Australia right now.
When England got on top, they won. When England got on the back foot, they fought their way out of it. When Australia got on top, they were unable to press home that advantage. When things got tough, they folded.
England have won last three Ashes series and four of last five. After beating these opponents 3-0 on home soil, they look the outfit with more scope for improvement and therefore I have no hesitation in recommending a sizeable bet on the tourists making it five Ashes series wins out of six this winter at odds-against.
Don't be fooled by the Aussie propaganda machine. Stunts like Michael Clarke's ludicrous and excruciating "announcement" of England's first Test XI merely highlight the panic and worry within their set-up.
This is not to say Australia are without hope in this series. They have talent in their ranks and home advantage. But over five Tests, England's professionalism and 'dour', grinding consistency should trump Australia's flakier, more enigmatic, unpredictable talents more often than not.
There has been talk about England's preparations for this series not being as good as those three years ago, but this has again probably been overplayed. Yes, the opposition hasn't always been stellar and the rain has been a pain, but five of England's top six are averaging over 70 and only the identity of the third seamer remains unclear. James Anderson and Stuart Broad, though, both appear to be in good order.
At odds-against quotes, England rate a cracking bet. Indeed, the only reason to hold off is England's patchy record in the opening Test of a series which may lead to an even better price after the first Test at the Gabba, but I'm quite prepared to get involved now at 11/10.
In a similar vein, Australia should be backed at Stan James' 4/5 to record the lowest all-out total of the series.
Australia's batting is, quite simply, flakier and more collapsible than England's.
Even with their top-order struggles in the summer, England were bowled out for under 300 just twice in 2013 series, with 215 in the first innings at Trent Bridge remaining their worst effort. Australia, despite recording comfortably the two highest totals of the series, were bowled out for under 300 six times, with 128 at Lord's a clear 'winner' in this market.
Australia only passed 300 twice in the 2010/11 series despite a stronger, more reliable batting line-up than the current team and again took out this market thanks to their 98 all out in Melbourne despite two sub-200 totals for England in Perth.
Australia's batting will almost certainly come off in style at points throughout the series, but it's equally probable that it will fall apart dramatically. This is another price that surely underestimates the value of England's grit and professionalism in the face of flashier, more volatile opponents across a series of this length.
Posted at 1450 GMT on 17/11/2013.