Value gone in Davis Cup final
Our Andy Schooler feels injury news has eroded the value in the Davis Cup final so he's instead heading into the set betting markets.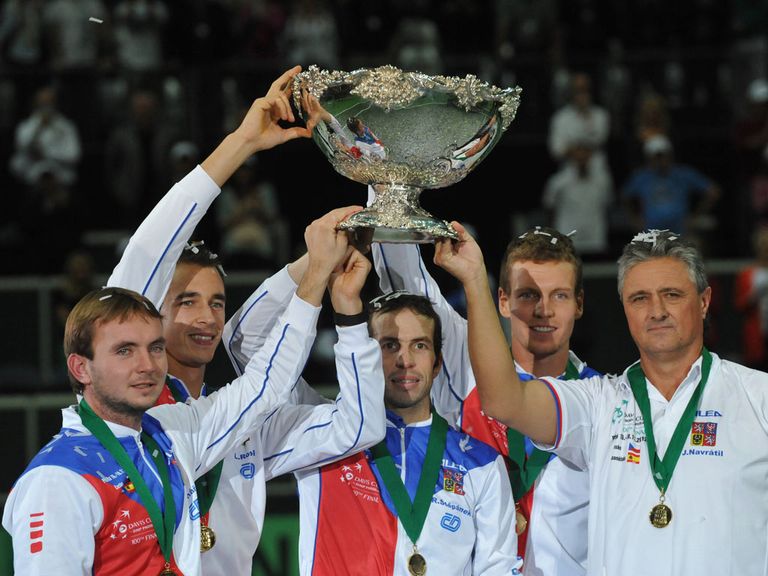 A few days ago, when I started thinking about this preview, the Czech Republic were being offered at 5/2 to win the Davis Cup final against Serbia.
Congratulations if you got on a price I was going to recommend; if not, I'm not sure there's much in the way of value left for the tie which gets under way on Friday.
The Czechs' price has plunged into a best of 11/10 following the withdrawal of Serbia's Janko Tipsarevic due to a long-standing heel injury.
It's a real shame for punters as Tipsarevic has struggled throughout 2013, particularly of late, and could hardly be relied upon to add to Serbia's points tally in the tie.
Clearly the bookies feel his replacement Dusan Lajovic is much less likely to win a point but when you consider form I'm a little surprised they feel the difference in the two players' is so huge that it has forced the Czechs' price in from 5/2 to 11/10.
However, of the two prices, the wrong one is the 5/2. The Czechs shouldn't have been that big.
A big reason they were is Novak Djokovic, who arrives back in Belrgade on a 22-match winning streak having just retained his title at the ATP World Tour Finals where, for the second time in that run of victories, he beat world number one Rafael Nadal in straight sets.
He'll be aided here by some truly passionate home support, although such is his form he's unlikely to need it.
At this point it's worth pointing out that the home team has won the last four - and six of the last seven - Davis Cup finals. For this one, a medium-fast indoor court has been chosen by the hosts; RuKortHard Tournament MF is the exact surface in question.
The problem for Serbia - especially after the withdrawal of Tipsarevic - is that Djokovic is going to be carrying plenty of weight on his shoulders.
While it's hard to see Djokovic slipping up in his two singles matches, the more pessimistic Serbia fan - if such a thing exists - would ask where is the crucial third point coming from?
With Lajovic, the world number 117, now set to play two singles rubbers, the most likely answer to that question is Saturday's doubles.
The problem there is that Czech stars Tomas Berdych and Radek Stepanek are a real force as a partnership.
The duo, essentially a two-man team, helped the Czech Republic win the trophy 12 months ago and they arrive here having won eight ties in a row - a national record.
A major part of that success has been Berdych and Stepanek's doubles record - they are now 13-1 as a pair and will be confident of improving that statistic on Saturday.
The Serbs have named Nenad Zimonjic and Ilija Bozoljac for that clash but despite the fact they gained an absolutely priceless doubles win over the American Bryan brothers earlier in the competition, captain Bogdan Obradovic may be tempted to push Djokovic into doubles action, knowing Saturday's rubber is probably his best chance of grabbing that all-important third point.
Essentially, the tie as a whole boils down this.
It's very hard to see Serbia not winning at least two points. After all Djokovic holds a 14-2 record over Berdych and a 8-1 one over Stepanek, including the last seven. By the same token, few can expect Lajovic to win a match.
The Czechs' doubles record has me slightly favouring them but a price of 11/10 isn't going to tempt me in.
For those wanting a bet, a straight-sets double on the opening day pays a shade over even money - Djokovic to beat Stepanek 3-0 and Berdych to see off Lajovic likewise.
That price, offered by with 888sport and Unibet, is a standout one, and looks a little big to me.
It is worth bearing in mind that the Davis Cup does have a strange ability to attract a surprise or two but in this case quality really should prevail.
Djokovic has beaten Stepanek in straight sets in three of their last four hardcourt matches and with confidence flowing I can see him easing to victory.
Berdych may have won only one match from three at the Tour Finals but he was competitive in defeats to Stanislas Wawrinka and Rafael Nadal, pushing both close in a deciding set.
The faster surface on offer here will help him and Lajovic is a player whose best results have come on clay.
The home underdog has often been outclassed against highly-ranked players, so a play on the two favourites - both of whom will be keen to conserve energy with the doubles in mind - to stroll to victory looks the best way to go.
The action gets under way at 1500 GMT on Friday and is being televised live in the UK by British Eurosport.
Posted at 1645 GMT on 14/11/2013.