Classy Colts to get back on track
David John fancies Indianapolis to bounce back from a shock defeat with a handicap success at Tennessee on Thursday.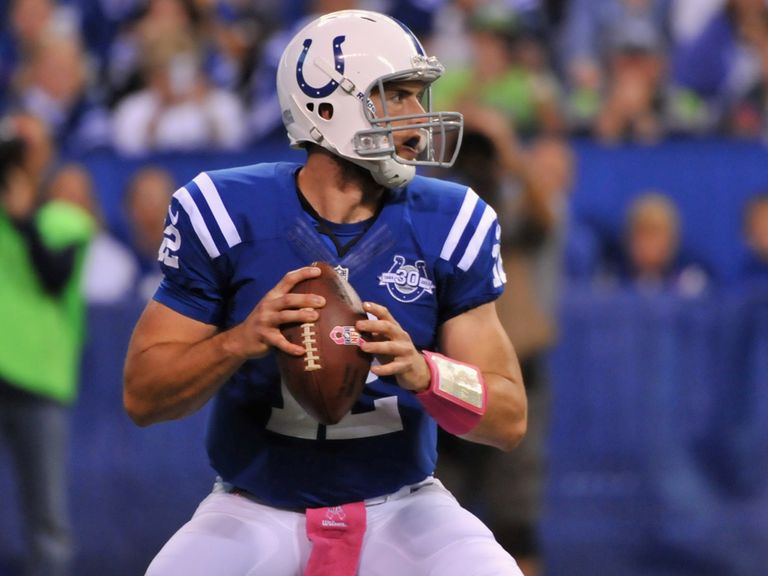 Indianapolis at Tennessee (Friday 0130 GMT)
Nashville is the destination for Thursday Night Football this week and a game that could go some way to deciding the AFC crown this season.
The Colts hold sway at the moment with a two-game lead but the Titans will surely be kicking themselves at not being able to close the gap last weekend after failing to beat a previously winless Jacksonville.
The prospects for the hosts has not improved a great deal either with quarterback Jake Locker now ruled out for the rest of the season with a foot injury.
Not that he was having a great day against the Jaguars, but their fate now rests with the cerebral but profligate Ryan Fitzpatrick under centre, a nine-year pro who has a career dotted with both highlight reel touchdown passes and damaging interceptions.
The offense continues to only get sporadic help from stud running back Chris Johnson, who has managed just one 100-yard game this season as yet again they are looking like an organisation that may struggle to get to .500 and beyond.
But there has to be a little bit of question mark as to whether the visitors can take advantage after the shock 38-8 home defeat to an unremarkable St Louis on Sunday.
Breakdowns on special teams, quarterback Andrew Luck under constant pressure and another disappointingly flat display from running back Trent Richardson left the Colts stunned as Tavon Austin and the Rams ran riot.
"I think all we want is never to play like that again," said tight end Coby Fleener.
"The feeling after that game was just disgust."
Head coach Chuck Pagano has since bemoaned the Colts' rather one-dimensional offense as Richardson has taken far more time than expected to settle in since his trade from Cleveland and take some of the heat off Luck being forced to win every game through the air.
Perhaps Sunday's defeat will be a line in the sand in terms of their season and I certainly believe they are far more equipped to bounce back with a win despite the usual rushed preparation for this fixture.
"We'll improve and look forward to the Titans," Luck explained - and I am inclined to agree.
They have a more talented roster than the Titans. Period.
And last weekend's result will definitely help the team in terms of focus if they have any aspirations of reaching the play-offs and perhaps beyond.
Even after the Rams debacle and being on the road, I still thought the Colts would be favoured by a touchdown so giving up just three at better than even money looks a bit of a steal.
Posted at 1650 GMT on 13/11/2013.