Kaymer set to peak in Turkey
David John thinks Martin Kaymer is ready to launch a big challenge in this week's high-class Turkish Airlines Open.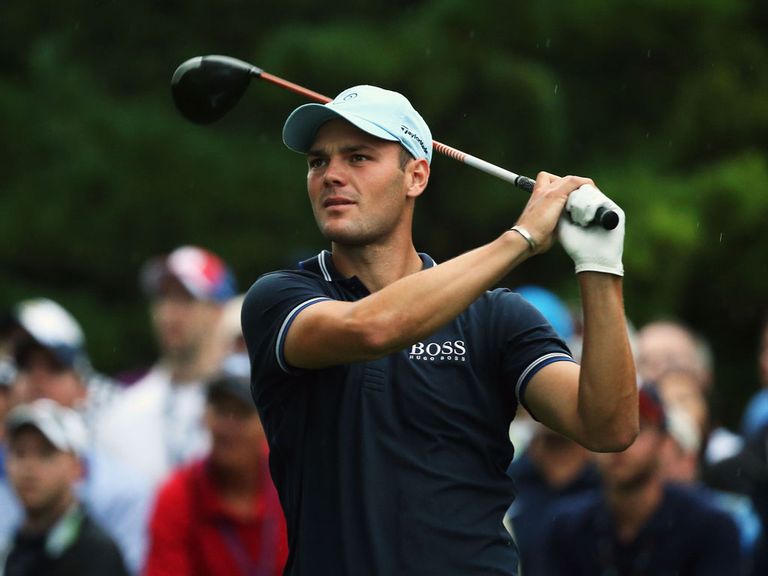 Course designer Colin Montgomerie comically sounded a bit like Dr Frankenstein when he described the Maxx Royal venue used for this week's Turkish Airlines Open as "one of my finest creations".
It is hard to argue with him in all honesty and a look through the hole-by-hole guide screams Monty.
Precision is required with the emphasis particularly on the second shot while it is no surprise that a number of holes require the gentle fade that is synonymous with the Scot's game.
Tiger Woods takes top billing with Rory McIlroy on a week off before returning in Dubai with fleeting glimpses of the world number one in the Far East recently having played an exhibition 18 holes against the Ulsterman in China before hosting a clinic for kids in Singapore.
This will be a second successive visit for Woods to Turkey after he reached the semi-finals of the Turkish Airlines World Golf Finals. He has finished the PGA Tour on top of the Money List again in 2013 but his form was nothing special in the closing events of the FedEx Cup as he fended off various niggling ailments.
So my inclination is to search elsewhere and I shall start with German Martin Kaymer, who looks very close indeed to a return to winning form.
I have been a bit worried in recent weeks in terms of suggesting him for a bet because his putting has been well below the level expected but he could have turned a corner after his top 10 in Shanghai at the HSBC Champions.
Kaymer finished the week with 29 birdies - ranked number one - and T3 in Putts Per GIR so hopefully that will be the final piece in the puzzle that puts him into legitimate contention for the title.
There are still some issues to iron out - nothing unusual for any top golfer - as a second round of 74 was then followed by a course record 62, so he is clearly searching for a better level of consistency.
But Kaymer spoke afterwards in China of how happy he was with his game and said: "I just need to avoid a couple of silly mistakes and can win soon. Turkey and Dubai are going to be big events for me."
The hint is well and truly taken on the classy swinger from Dusseldorf.
Another player to shine in Shanghai last week was Ian Poulter and he rates an exciting prospect now he really has the bit between the teeth.
His final-day battle with eventual winner Dustin Johnson and Graeme McDowell was a treat to watch as all three carded 66s with none of the trio backing away from the challenge.
Poulter hit one average shot that led to his day's only bogey and although disappointed at not ultimately being able to keep pace with Johnson and defend his crown, he admitted his delight at the state of his game.
"I had 15 birdies and an eagle over the weekend and am playing really well after the work I have done," he said as the runner's-up cheque he trousered moved him up to fourth place in the Race To Dubai.
He also revealed that he has had a bet with Henrik Stenson that he can reel in the Swede at the top of the standings with the latter offering him odds of 10/1.
Poulter rarely needs any extra motivation but this should add a little extra spice to proceedings and the Englishman in this mood is worth following.
The Maxx Royal course meanders its way through pine trees and is not far from the Mediterranean so the characteristics remind me somewhat of Golf Du Palais in Morocco.
The man who could take advantage of the similarities is in-form Pablo Larrazabal, who continues to knock on the door for a victory in 2013.
He has not finished worse than T17 in his last four outings and although I do feel coming close to following him over the proverbial cliff, I do think he can make an impact.
He did not manage to get into the field in the HSBC Champions and was a little upset to miss out but spoke the previous week as to how he was still fired up to get going again in Turkey after his T5 in the BMW Masters.
He is fully entitled to feel frustrated after a number of near misses this year but earns extra credit for how upbeat he is remaining in terms of realising that his good play will surely yield a title sooner rather than later.
He has missed out in easier events but his patience could just pay off in a biggie and if the correlation between here and Morocco plays out, where Larrazabal has back-to-back top 10s, the time for the likeable Spaniard might just have arrived.
Posted at 1250 GMT on 04/11/2013.