Real challenge for United
Will Hayler looks ahead to Tuesday's Champions League action and reckons Real Sociedad can shake up Manchester United.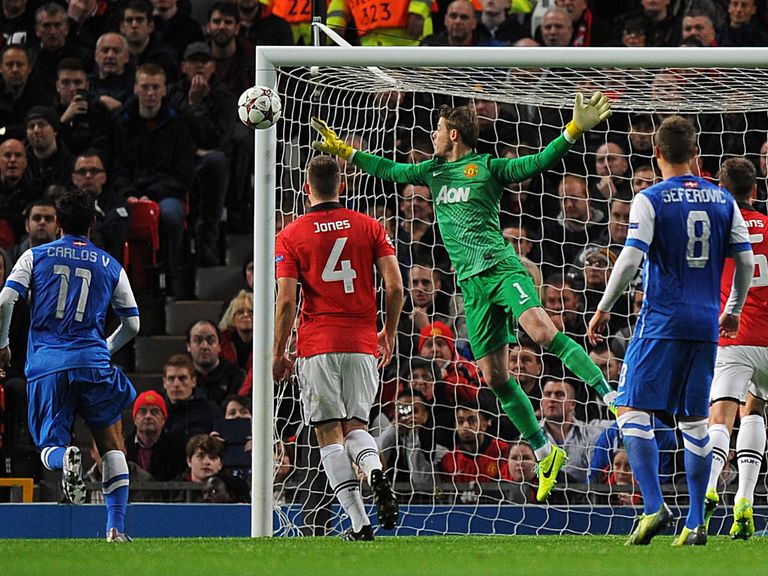 Having started from an admittedly low benchmark when going down 2-0 at home to Shakhtar Donetsk in the first set of matches in this season's Champions League competition, Real Sociedad have shown definite improvement since.
They dominated possession at times at Bayer Leverkusen but failed to convert ball control into scoring chances and went down 2-1 and they might well have got at least a draw out of their most recent game against Manchester United at Old Trafford, twice hitting the woodwork before going down 1-0 to an early own goal.
Lack of scoring prowess has been an issue, but in putting five past Osasuna - a marked improvement on their previous goal-a-game strike-rate - at the weekend in the domestic league they at least showed that they know how to find the net.
Realistically, they won't be going any further in the Champions League this year, but they won't want to bow out of the competition with a complete blank and I fancy them to make life tricky for United on Tuesday night.
Barring a mathematical miracle for Shakhtar, victory in Spain would guarantee that David Moyes' men make it to the next stage of the tournament and allow them the luxury of a cruise through their final match.
But life never seems to be easy for United at present and although they were relatively ruthless against Fulham at the weekend, they still remain just the sort of team who can become deeply unsettled when things don't go their way.
It's little more than a week since they scrambled past the winning post against Stoke and a performance anything like as poor as that one simply won't be enough to see them past a half-decent La Liga outfit.
I'm going for two bets on this game and both reflect my lack of confidence in United's ability to make life easy for themselves - firstly, that both teams can get on the scoresheet in this game, and secondly that United's current lack of self-belief under pressure could see them crumble if Sociedad score an early goal, making a Sociedad/Sociedad half-time/full-time bet worth a small play at 9/2.
Looking at the other games, it will be a big surprise if Manchester City can't repeat their away victory over CSKA Moscow on home territory, although a Norwich-style scoreline is unlikely.
The re-match between Juventus and Real Madrid might be the pick of the games for the neutral to enjoy after a particularly absorbing encounter between the sides at the Bernabeu last month.
One suspects that Real have superior strength in depth to their team, but this is almost certainly a must-win match for Juventus in order to keep their final group-stage match against Galatasaray alive.
Getting nearly 2/1 about the visitors is nearly tempting enough to recommend a bet, especially as I can't see them resting any of their big guns for a game that always comes with such cachet. Nearly tempting enough, but not quite.
Tuesday's Champions League matches all start at 1945 GMT and are being televised live in the UK on Sky Sports, apart from the Real Sociedad vs Man Utd game, which is on ITV1.
Posted at 1150 GMT on 04/11/2013.