Hamilton to overcome Gulf in class
Mercedes' Lewis Hamilton can minimise the deficit to the Red Bulls and challenge them for a front-row slot in Abu Dhabi, says our F1 expert Tom Millard.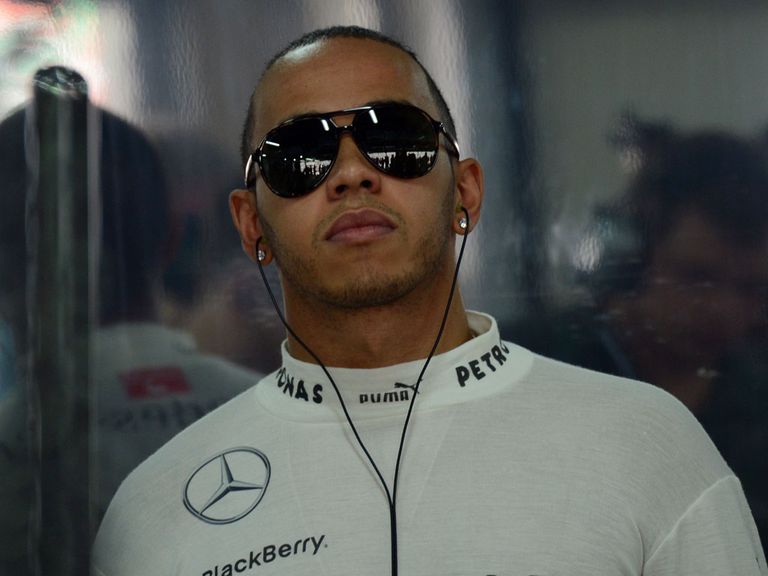 While Sebastian Vettel has been busy clinching championships, while Kimi Raikkonen and Romain Grosjean have been driving each other off track, and while Mark Webber has been preoccupied in chasing black cats under ladders, another bona fide F1 superstar has been flying very much under the radar.
Lewis Hamilton took four successive pole positions in high summer, winning in dominant fashion in the heat of Hungary and looking set to mount a late-season challenge for the title.
But as the Red Bull began to stretch its legs at Spa and Monza, Mercedes' challenge started to falter and Hamilton has since looked a shadow of the man who was regarded as Vettel's closest rival just two months ago.
Recent race form of 9/5/5/R/6 won't see him attracting backers for a race win in Abu Dhabi at 20/1, while the latest of those results, an anonymous run to sixth place in traffic-congested India last weekend, hasn't even merited an update on his Wikipedia page at the time of writing.
If we look at his performances in qualifying, however, we get an entirely different story.
From the time Mercedes started getting the best out of their car at the Spanish Grand Prix in May, Hamilton's figures on Saturday remain consistently excellent.
The last 12 qualifying sessions (disregarding post-session penalties) have produced grid slots of 2/2/2/1/1/1/1/12/5/2/3/3 - admittedly a tailing off but hardly evidence that the former champion has lost the plot.
In fact a Mercedes has been on the front row in all but two of the last 14 races - Italy, where the low-downforce set-up conspired against the car's strengths, and Japan, where a Red Bull lockout meant Hamilton had to settle for an inevitable 'best of the rest'.
But this weekend sees us back on Hamilton's favoured turf, at a venue where he has excelled in each of the event's four runnings to date.
In the Gulf state's inaugural grand prix, in 2009, he took pole position by nearly seven-tenths of a second before being forced out in the race with rear-brake failure.
The following year saw an epic battle between Hamilton and Vettel, one edged by the German in both qualifying and the race, while in 2011 the Englishman again shared the front row with Vettel and this time took the chequered flag after the latter retired with an early puncture.
Last season Hamilton again took pole position by a commanding 0.357 seconds and would have won the race easily but for a fuel-pump problem which led to his retirement.
Lewis is in his element around the Yas Marina circuit, particularly the twisty final section where he was traditionally able to throw his McLaren between the walls and find time where his team-mates could not.
The Mercedes he drives now might not be quite so compliant but, despite losing its mid-season qualifying edge to Red Bull, it retains decent traction and still has good direction change into slow corners.
Whatever its other deficits to F1's dominant car, Hamilton should be able to minimise them and challenge Webber for second on the grid.
He is 11/1 with bet365 to take pole position with each-way terms of one-third for two places, making him just under 4/1 for a front-row slot, which looks more than fair.
In the race, Webber should make the superiority of the Red Bull tell over the 55 laps, but there seems little value in the main race markets at a track which does seem punishing on machinery, as we have seen above.
In fact, with that in mind it might be worth chancing our arm on a couple of dual-forecast long-shots which don't include 2/5 race favourite Vettel.
A Webber/Grosjean one-two at 40/1 couples the other man in unequivocally the fastest car with arguably the quickest non-Red Bull driver on current form.
And backing Hamilton and Grosjean in the same market at 150/1 partners our circuit specialist with the Frenchman at an irresistable price.
Vettel will probably take yet another victory but a more relaxed atmosphere within Red Bull, coupled with the team's likely push to give Webber's side of the garage more attention, might just expose a chink in an otherwise formidable armour.
Friday's practice sessions will take place at 0900 and 1300; Saturday's at 1000, with qualifying at 1300. The race is scheduled for 1300 on Sunday (all GMT).
Posted at 1450 GMT on 30/10/2013.