Bank on Cincinnati Bengals
After nailing three winners from three bets on Sunday, our David John fancies the Cincinnati Bengals to shine on Thursday night.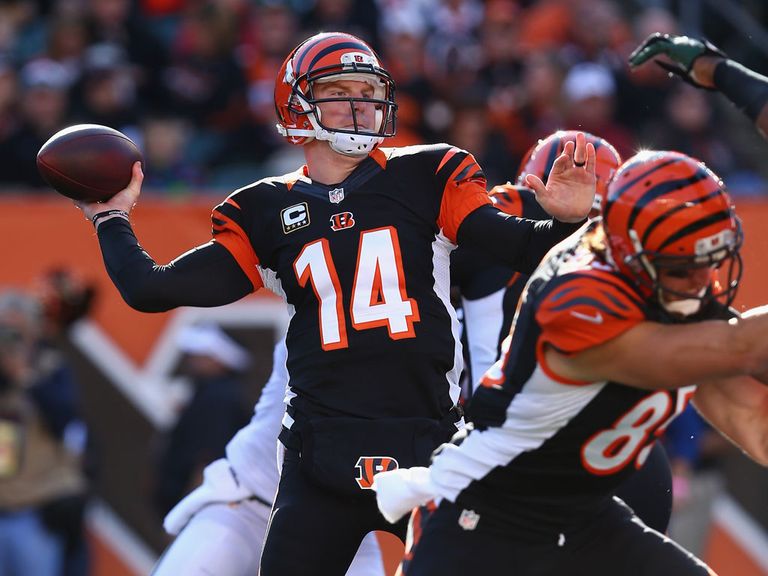 Thursday night football is more popular than ever with viewing audiences in the USA - up 28 per cent on average compared to last year - with discussions among executives of possibly staging two games.
That is not particularly great news for coaches and players though as we get into the meat of the season with injuries starting to bite and just 96 hours for battered bodies to heal and game plans to be facilitated.
Cincinnati and Miami draw the short straw this week in south Florida and I really thought we had a lovely bet in the Bengals at a generous 4/5 straight up.
On paper, this is two teams going in opposite directions with the visitors very much on an upward curve after an extraordinary 49-9 victory over the New York Jets on Sunday.
It is rare to see any team dominate an opponent to that extent, especially if you consider the Jets were coming off an important win of their own against New England and possess a top-10 defense.
But the writing was on the wall from an early stage. Cincinnati were 14-0 up after the opening quarter and outgained their rivals in yardage by 172-1 in the first 15 minutes.
Quarterback Andy Dalton connected with the impressive and improving wide receiver Marvin Jones four times in the end zone on a day where everything seemed to click offensively to leave them at 6-2 on the season and a handy lead in the AFC North.
When I saw they only had to give up a point on the handicap on Monday (that has since been adjusted to 2.5 at the time of writing) I was mildly surprised to say the least as this has the hallmarks of being rather one-sided.
While the Bengals look every bit a team aiming for the post-season, the wheels have come off again for Miami after a promising start.
Three opening victories have been backed-up by four straight losses and any thoughts that the Dolphins could be a viable challenger to the Patriots in the AFC East are fading rapidly.
A deflating defeat to the latter last week where they went from a 17-3 advantage to a 27-17 reverse witnessed the offensive line fold in the second half and quarterback Ryan Tannehill once again in a world of pain as he was sacked on multiple occasions.
There is no chemistry between himself and big-money summer receiving arrival Mike Wallace while Tannehill has now lost Brandon Gibson on the other side of the field for the remainder of the year due to a knee injury.
The general malaise has even spread to special teams with kicker Caleb Sturgis having missed four of his last five field goal attempts and a team struggling to this extent can't afford to squander the opportunity to put points on the board.
The Dolphins really do look there for the taking even on home turf but Cincinnati have some injury issues to deal with on this short week.
Six starters were dinged up enough to sit out Monday's practice session and how many/few of them make it to the field come game time is a seriously cloudy issue.
That is how strange things happen on Thursday nights and although I am still keen on the Bengals at the odds, it is tempered a little and stakes are adjusted accordingly.
Verdict: Cincinnati 21 Miami 16
Posted at 1355 GMT on 29/10/2013.