Bucs no match for Panthers
David John fancies Carolina to heap more misery on winless Tampa Bay when they meet in the NFL on Thursday.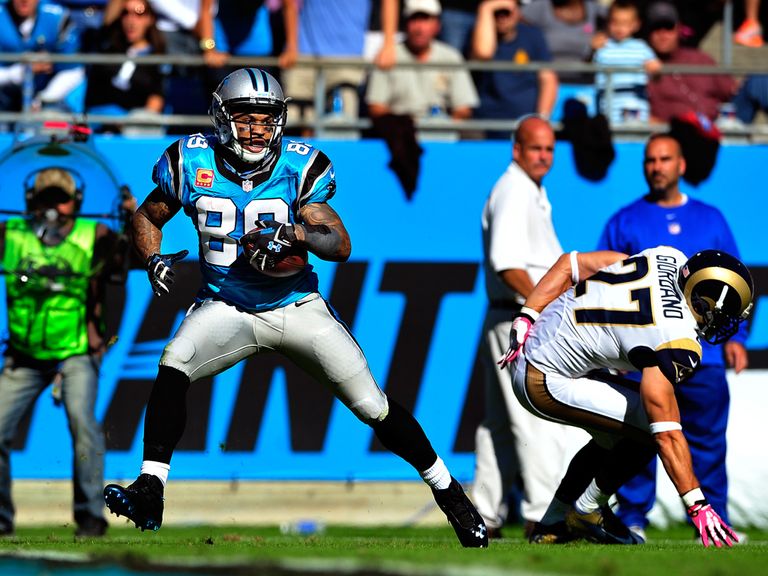 Carolina at Tampa Bay (0130BST Friday)
This week's live NFL coverage involves both winless teams with Jacksonville in action at Wembley on Sunday and firstly the Bucaneers hosting the Panthers.
There was a reasonable level of optimism around the Bucs going into the season that they could make a realistic push for the play-offs but the total opposite has happened as they quickly hit reverse gear.
Head coach Greg Schiano's abrasive style has upset a number of players - not least starting quarterback Josh Freeman who has now left for Minnesota - and created a pretty toxic situation. I'm not just talking about the MRSA outbreak either.
Rookie Mike Glennon has taken over under centre and though he is a promising performer with a strong arm who is starting to improve week by week, his job is not an easy one being parachuted straight into a struggling team.
His endeavours on offense have now been made that bit tougher with an injury suffered to running back Doug Martin, who will sit out this game and possibly a few more with a shoulder problem.
The latter's place primarily will go to another rookie Mike James with Brian Leonard providing the change of pace when needed with Glennon now even more reliant on trying to win the game through the air.
So they have all that to deal with and the Bucs look to have caught the visitors at the wrong time as well.
Carolina have won their last two and three out of four to sit at 3-3 with the prospect of going above .500 for the first time, remarkably, since 2008.
The confidence seems to be flowing back to their quarterback Cam Newton following another accurate display last week against St Louis, where he completed 15 of 17 passes - one of the incompletions was a drop too.
Fiery wide receiver Steve Smith, who looked ready to fight anyone in a Rams uniform, seems to have regained his swagger while the defense is ranked third overall currently in the NFL and it took them all of six seconds last week to snag a pick six.
This does have a rather lopsided look to it even with the Panthers being on the road. They are six-point favourites but Tampa do have a downfield threat in Glennon to wide receiver Vincent Jackson while there will be an extra edge to the game with both sides residing in the NFC South.
Schiano has been quick to stress that his players have been fighting hard despite their current record and the Panthers do have a history of tanking when seemingly being in superior form to their opponents.
The Bucs look to be thin in the secondary too with Dashon Goldson (knee), Mark Barron (concussion) and Keith Tandy (hip) all missing practice on this short week so subsequently have question marks in terms of availability.
That could well be the straw to break the camel's back in the game so the percentage call has to be the Panthers giving up the points in their first divisional clash of the campaign.
Posted at 1400 BST on 22/10/2013.