Dimanche delight for Cheeky Punt
Many have tried, but nobody has succeeded in taking his crown. The inimitable Cheeky Punt takes you through his weekly betting lows and highs with the original punting blog.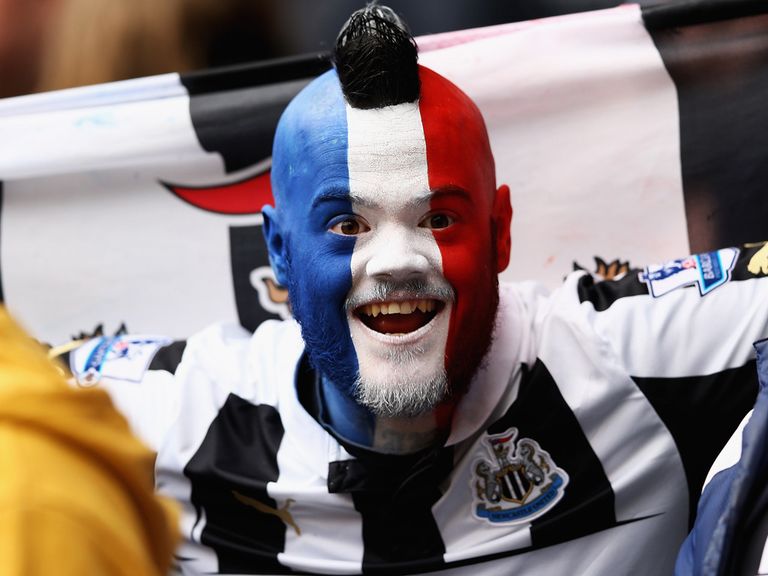 Now as Kenny Rodgers was oft fond of saying: 'Every gambler knows, the secret of surviving, is knowing what to throw away and knowing what to keep'.
It is not, clearly, having the mortgage money on Israel on some meaningless World Cup qualifier as I did last Tuesday night.
I was convinced Israel would be too hot for Northern Ireland in Tel Aviv, the same Northern Ireland who had lost their last two matches to those giants of the world game, Azerbaijan and and Luxembourg.
The match somehow ended 1-1 and with it being payday I was soon in self destruct mode.
I immediately had a four-fold consisting of Holland, England, Republic of Ireland and Belgium. Belgium ended up shipping a goal in the last minute against Wales to blow that particular wager out of the water.
At half-time in England v Poland I also had a lump on there being 'Over 2.5 Goals' in a match that finished 2-0, so while the rest of Blighty celebrated I was contemplating another month eating out of bins and stealing next door's Wifi to write this column.
---
Sometimes you just have to hold your hands up and admit you are an idiot.
Last week I piled into Australia to win their second one-dayer against India at evens and then watched with utter delighted as they smashed their way to 359 at the Sawai Mansingh Stadium. I then topped up at 2/9 at the halfway point convinced they would defend such a mammoth total.
Every member of Australia's top five passed 50 and I was sure that such an imposing figure would be well out of India's reach. How wrong I was. India put on 176 for the opening partnership and then Ishant Sharma and Virat Kohli smashed 186 for the second wicket at a rate of almost 11 runs per over. It was pure carnage, records tumbled like skittles and the 'Men in Blue' eventually secured a nine-wicket win with no fewer than 39 balls to spare.
It was the second highest run chase in international history. The first? When South Africa reeled in a target of 435 with a ball to spare against Australia seven years ago. I was on Australia that day too and lost over 600 sovs on one of my blackest ever betting days.
So the Aussies, and yours truly, now have the ignominy of finishing second best in the two highest one-day international run chases of all-time. And it hurts like hell.
I guess the moral of the story here kids should come from Albert Einstein, who said that 'the definition of insanity is doing the same thing over and over again and expecting a different result.'
Clever bloke Einstein...
---
Thankfully I was to turn things round over the weekend when I took the bookies to task in spectacular fashion.
My tactics were essentially the same as Alex Higgins the day he found himself 7-0 down in the UK Championships final to Steve Davis in 1983 i.e devil-may-care, balls out with a hint of flamboyance.
It all started with 11/4 poke Farhh who fended off Cirrus Des Aigles to win the Qipco Champion Stakes at Ascot. I had another touch on the gee gee's later when Dark Lover scored at Cheltenham at 7/4.
But the real story was Hartlepool United, my hometown team who have teased and tortured me since I first made the trip to the Vic in the mid 1980s.
I had an unfeasibly large punt on them (along with Arsenal) to beat Plymouth at home and so was obviously dejected when they went down to 10-men midway through the first half. Happily though the Chimp Chokers would not bend, storming to a heroic 1-0 win that will be talked about through the ages.
I nailed another winner in the shape of Manchester City to beat West Ham at 4/6 and rounded the day off my smashing into Carl Frampton, who was 4/7 to win inside 10 rounds in the live boxing on Saturday night. The Jackal bust his man up in seven sessions and the sight of Barry McGuigan dancing around the ring afterwards like some sort of demented pixie was a sight to behold.
Sunday was French Day in Chez Punt, as the winners continued in the shape of Richard Gasquet (tennis) and Sain Etienne (football).
I rounded off 'Super Dimanche' by backing both teams to score in the match between Lyon and Bordeaux and could barely believe my luck when Jimmy Briand popped up in injury-time to level up the scores at 1-1 and send me fist-pumping round the front room.
In the words of Pierre Corneille 'A vaincre sans peril, on triomphe sans gloire.'
Cheeky's Punt of the Week: Hartlepool United to win promotion at 12/1 (bet365, Paddy Power)