Finch can fly in Portugal
Our golf tipster David John feels Richard Finch has potential to win this week's Portugal Masters at a whopping 250/1.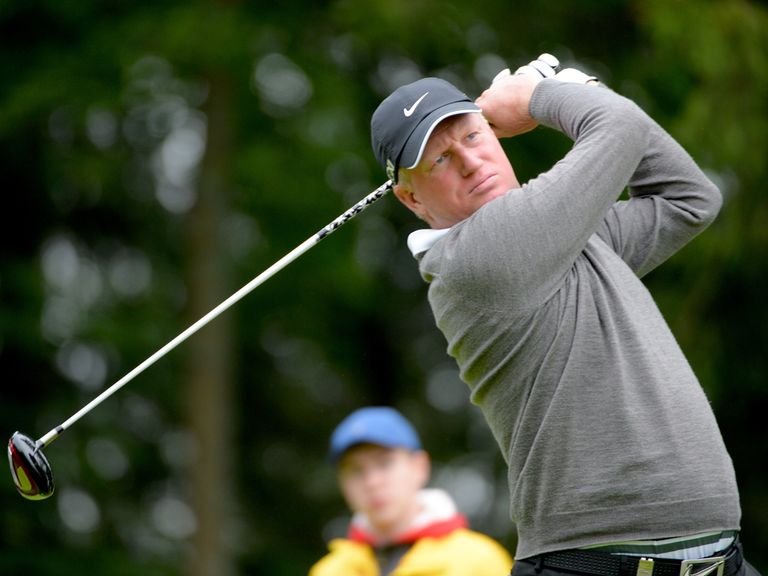 It is back to business as usual on the European Tour this week after a break for the team events as the season heads towards its conclusion.
The Oceanico Victoria course plays host to the Portugal Masters for the seventh year and some familiar names line up as the final shake-up for positions on the Race To Dubai over the coming fortnight takes place.
Three of my picks this week are safely on their way to the Middle East at the end of the season but Richard Finch still has some work to do, sitting at 134th place in the money list, just to keep his playing rights for 2014.
A reasonable argument can be made for backing him at 250/1 though, in the belief he can have the big performance required to give himself a chance to end a title drought which stretches back to the 2008 Irish Open.
The first is fairly routine. He finished in the top five here 12 months ago so we know he has the some positive memories to draw on, while he also carded a 65 in round two back in 2010.
He will need four good rounds though and his current form has been relatively upbeat.
He has played seven events since the end of July, making six cuts and although he has not landed a really big cheque, Finch has shown the resilience to at least chip away and give himself a fighting chance.
He did say recently that he has also returned to full health having battled with a lower back injury sustained in Spain in mid-April so a reason for the improved consistency becomes clearer.
Finch has shown good form as well in the past on another Arnold Palmer-designed course with a second at the Avantha Masters in India but the one area where he will have to do much better is on the greens.
He currently sits 180th in the Putting Average category but has put that down to not hitting the ball close enough to the hole. His current situation should help his focus in that department and the Englishman is worth a shot at the prices.
Jamie Donaldson and Marc Warren both played some good golf at the Seve Trophy and the former looks right on the verge of a really big effort.
He started very quickly a fortnight ago in the Alfred Dunhill Links Championship but was left rather treading water on the last couple of days.
I am more than prepared to give him a chance once more as he has a pair of top-eight finishes here in the last two seasons, while he always seems to be a player who can handle the gusty conditions that prevail here with relative ease.
Donaldson has drawn lots of confidence this year from another victory (Abu Dhabi) and also playing in all of the season's WGC events and the major championships. His big target now is getting a place on the Ryder Cup team in Scotland in 12 months' time and I can see him making a bold early move in that quest.
Warren missed out on glorious winning opportunities in Spain and at Wentworth this year but could still go out on a high note in 2013.
His form has rather gone the wrong way since the USPGA Championship but like most things, there has been a story behind it. The Scot felt that his wedge play had not been sharp enough and some help from the Calloway technicians and extra work with coach Pete Cowen seems to have done the trick.
The birdies have started to flow in the last couple of weeks again and on a course where it is important to go low, Warren is heading back in the right direction and looks better than a 100/1 chance.
Finally, I like the prospects of the hugely talented but frustrating Pablo Larrazabal at 55/1.
I thought he had a strong chance back in June at the Lyoness Open in Austria but watched him hit one bad shot in the second round on a par three and chuck in the towel on the way to a missed cut.
He has been erratic since so predicting what we will get this week is not an exact science. There have been a rash of missed cuts, rounds in the high 70s, an 80 but also some high quality with plenty of low scoring in the 60s.
Larrazabal is always worth a second glance in this part of the world with a number of good displays here in Spain and across the water in Morocco, so it is a case of him cutting out the silly, damaging shots.
If he manages that, I have every faith in him if he gets into a battle down the stretch on Sunday afternoon.
Posted at 1035 BST on 08/10/2013.