Grosjean a podium pick
Lotus driver Romain Grosjean can deliver on recent promising performances by taking a podium finish in Korea on Sunday.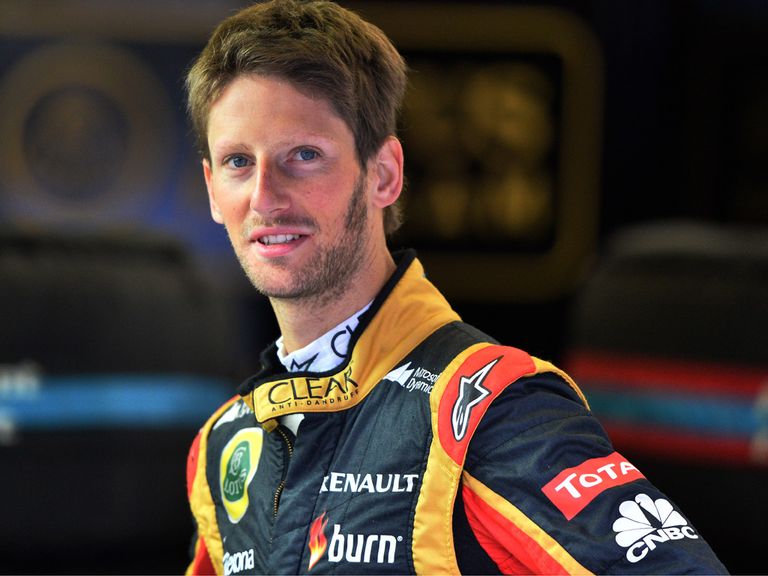 Three consecutive race wins, a 60-point championship lead, and the now bookies have relaunched the 'without Sebastian Vettel' race win markets that we last saw in 2011.
The four-time world champion-elect was never troubled in an otherwise hectic Singapore Grand Prix, lapping up to three seconds quicker than his fellow podium finishers on the way to the biggest winning margin in eight years.
The fact this was achieved despite a mid-race safety car just serves to underline the German's current dominance, and sure enough, the early even-money quotes on Vettel to win a third successive Korean Grand Prix were quickly snapped up early last week.
Vettel is currently backable around the 8/11 mark, which is just short enough for us to swerve given the apparent likelihood of a tropical storm hitting the Korean peninsula late this weekend.
We saw the 2010 race delayed and suspended due to rain and it appears this race could also be similarly affected - any repeat of the 1/3 starting price for the pole-sitter last Sunday and Vettel could actually be worth taking on.
There's nothing to be gained from guessing the conditions this far out though, so let's assume the track will escape the worst of the weather and focus on the battle behind the odds-on favourite.
We've frequently lamented Romain Grosjean's bad luck in this column but it has to be said the Frenchman's misfortune is frequently of his own making.
He's been in a position to win a race on a handful of occasions in the last couple of years but misjudgements have cost him dear, leaving him still winless in a car which has seen Kimi Raikkonen triumph twice in the same period.
Grosjean would have been at least third in Singapore but for an engine compression issue which forced him out of the race.
While he's far from the polished performer Lotus would want him to be as team leader next season, he still continues to drive well, consistently out-qualifying Raikkonen and looking more convincing in races as the season goes on.
It's probably a bit optimistic to tip the 40/1 each way for Grosjean to win in Korea this weekend but a repeat of his podium finishes in Bahrain and Germany looks achievable at 6/1.
The medium/high downforce set-up required at Yeongam should suit the Lotus in the same way the Singapore track brought the best out of it, while the double step in tyre compounds (super-soft and medium rather than last year's super-soft and soft) could allow the team to get inventive with their race strategy once again.
Vettel, meanwhile, looks unstoppable and his price to join Grosjean in the top two (in either order) looks appetising at 20/1 in Ladbrokes' and BetVictor's dual-forecast market.
Fernando Alonso has cornered this market in the last three races, each time finishing runner-up to Vettel, but the young Lotus driver is nearly 10 times the price of the Spaniard and is arguably in a quicker car.
Friday's practice sessions will take place at 0200 BST and 0600; Saturday's starts at 0300, with qualifying at 0600. The race is scheduled for 0700 on Sunday.
Posted at 1420 BST on 02/10/2013.