Utterly brilliant week for Cheeky
Many have tried, but nobody has succeeded in taking his crown. The inimitable Cheeky Punt takes you through his weekly betting lows and highs with the original punting blog.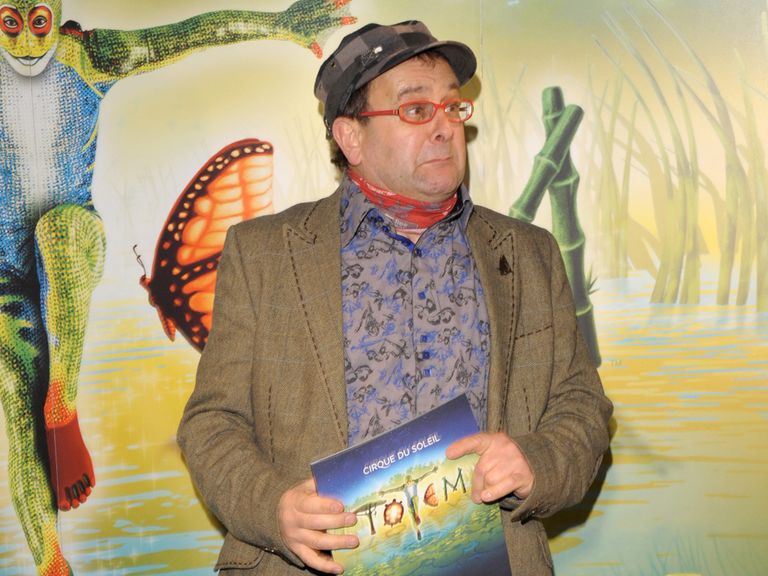 I am sure some of you are familiar with the term Stockholm Syndrome, a psychological phenomenon whereby hostages experience irrational feelings of empathy for their captors, sometimes to the point where they imitate them.
The term comes from a 1970s newspaper heiress who was kidnapped by revolutionary militants. She ended up developing sympathy for her captors and eventually joined them in a robbery.
I am of the opinion that 'er indoors is now suffering from this rare phenomenon.
Take last Thursday for example. The plan was for us to stay in and have a nice steak and chips apiece but upon arriving at Chez Punt I was met by a note "I have gone for a few drinks with the girlz (sic) I have bought you some haribos and a lucozade you could have that and a frozen pizza. Bye".
If that wasn't enough I was then woken at 3am by an irate taxi river who was claiming my better half was asleep in his motor. A claim that turned out to be true.
Next morning I reached out for a cuddle to find the bed empty. She had been sick in the night and had decided to sleep on the bathroom floor. The piece de resistance however was finding garlic bread in the shower. There had been plans afoot to try for children, but on this evidence I am not sure it would be fair to produce a baby with such destructive genes.
---
Like most of you I am always partial to a large slice of Friday, the undisputed king of weekdays.
Yet Friday gone was given added meaning thanks to a Hail Mary £58 tennis roll up.
I have been betting on tennis for over 15 years, largely without success, but as the old saying goes, even a blind squirrel finds a nut every now and again.
It all started with 13/10 shot Petra Kvitoka beating Venus Williams via a nervy final set tie-break in Tokyo. The cash then rolled on to Richard Gasquet, who needed three sets but eventually prevailed against gnarled Russian veteran Mikhail Youzhny in Bangkok.
Next up was Stanislas Wawrinka, who was well below his best against Dmitry Tursunov in Kuala Lumpur. After dropping the first set 6-2 I thought the dream was over but the Swiss gutted it out to win 2-6 6-3 7-6 (7/3).
That meant I had won two bets via a final set tie-break in the same day. Given I once went 19 months without a single tennis wager winning via a final set tie-break during the Britpop era, you can imagine I was feeling rather exalted.
Stan's win meant it was all on Milos Raonic. The 4/9 poke was squaring off with Spain's Feliciano Lopez late on Friday afternoon and little did he know my weekend was resting on his ample shoulders.
He didn't disappoint, booming down 19 aces en route of a 6-4 6-3 win. The win was sealed at 4:58pm on Friday afternoon, two minutes before the weekend started in earnest. Anything was now possible. So I left work feeling like a boss. Head up, shoulders wide, whistling The Cure's Friday I'm in Love as I winked to the great gambling God's in the sky.
---
After my windfall I initially promised 'er indoors we could spend some quality time together on Saturday. But the lure of the punt was too great and I spent six hours on Saturday morning watching a live stream on my phone of the ATP Bangkok semi-finals.
Tomas Berdych and Milos Raonic were my gambles of choice and when 'er indoors walked into the bedroom shortly after noon to witness my kissing my phone screen it was all too much. "That's it. I'm going to kill the internet," she boomed, physically shaking with anger.
Berdych and Raonic both did the business however so I was able to palm her off with a £150 bribe to spend the day shopping which she accepted with good grace.
My kind gesture was immediately rewarded with a phone call from a mate asking if I'd like to sample the fruits of the Hartlepool United hospitality box? Free drink and food all day, the only drawback being I'd have to watch Pools again. It was still a no-brainer.
Within 30 minutes I was smashing my first pint into me and within a few hours I was hobnobbing with the stars. I say stars, I met Peter Beardsley in the toilet and then to my utter amazement saw Timmy Mallet in an adjacent box.
Mallet in particular looks genuinely scared on at least two of the photos I had taken with him, but I was oblivious to his terror given I was steaming and my football treble of Southampton, QPR, and Burnley had only gone and obliged.
Further bets on Arsenal to beat Swansea and Adonis Stevenson to stop Tavoris Cloud in the boxing both did the business and I eventually clocked off my drinking shift around 8am Sunday after some people took exception to what I was doing with a Double Decker chocolate bar in a house party (it's a long story, and one which I am almost certain is not suitable for these pages).
Cheeky's Punt of the Week: PSG (-1) to beat Benfica at 9/4 (Sky Bet)