It's Miller time at Wembley
Our NFL expert David John brings you his best bets for this weekend's Wembley showdown, plus the rest of the action.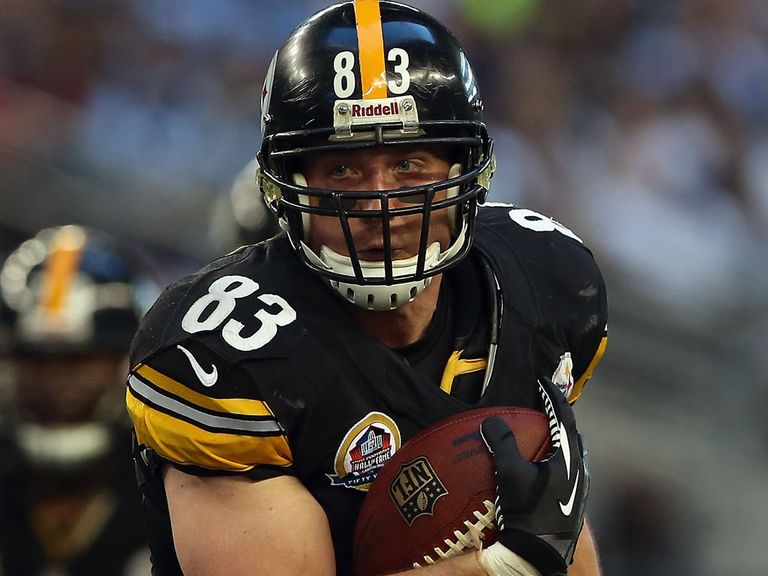 The Pittsburgh Steelers take on the Minnesota Vikings in the first of two London games this season.
That clash is followed by another TV clash in the shape of Dallas at San Diego.
Pittsburgh at Minnesota (Wembley Stadium 1800BST)
There was a Tweet this week asking NFL Commissioner Roger Goodell whether he likes England considering he is sending two teams over for the latest International Series match-up, who won precisely zero games this season between them.
Just an unfortunate twist I'm afraid for two storied franchises and at least one of them will head into the bye week with some hope that their season will turn around.
And I think it will be the Steelers who will be the happier of the two on the way back across the Atlantic and are worth backing at 4/5 to win straight up in London.
They are attempting to avoid dropping to 0-4 for the first time since 1968 with the lack of any discernible running game and a misfiring quarterback in Ben Roethlisberger two major reasons why they find themselves in this predicament.
"Maybe this is just the change we need," Roethlisberger reasoned this week on the trip abroad and although they did not arrive until Friday, a completely new experience could be the catalyst to turn around their fortunes.
There were signs too in the second half of the loss to Chicago that 'Big Ben' was starting to find a bit more rhythm before a late fumble from him was returned for a touchdown by Julius Peppers to extinguish any hopes of a comeback.
Like the leader on the team that he is, Roethlisberger has shouldered much of the responsibility for the the numerous turnovers already although the on-going strained relationship between members of the offense. Co-ordinator Todd Haley has also been a factor.
But his cause should be helped considerably on two fronts. Firstly, the return to health of super-reliable tight end Heath Miller after a serious injury. He saw limited action last week but has taken plenty of snaps in practice since and is set to play a full part in London.
I really like him to hit the end zone too as he has been a player Roethlisberger has turned to on numerous occasions when requiring a sure pair of hands.
Secondly, April's second-round draft pick Le'Veon Bell is set for his debut in a Steelers uniform and he can only boost a running attack that he managed just 155 yards in total from three games. While asking him to produce a 100-yard performance may be stretching things, a reasonable contribution will help his quarterback in the passing game.
The latter will also be boosted as well by their opponents' lack of depth in their own secondary with three players currently struggling for fitness and missing practice at their London base having flown over on Monday.
They have now also lost starting quarterback Christian Ponder, who was booed by the Vikings fans in the surprise home loss to Cleveland last week.
It turns out he suffered an early injury to a rib in the game and after further investigation, it is serious enough to now rule him out and veteran Matt Cassel has taken additional snaps in practice ahead of a first start in a Vikings uniform.
Ponder was on thin ice anyway as his general play has been under scrutiny yet again. He has been responsible for seven turnovers in their winless start, proving that running back Adrian Peterson simply cannot do it all on his own.
Throw in that the Steelers defense has looked good - particularly in a secondary led by a healthy Troy Polamalu - then this is unlikely to be a game which will see Ponder or now Cassel light things up.
That all leads me to conclude Pittsburgh have the stronger case to notch the all-important win with a Miller scoring wager tagged on.
Verdict: Pittsburgh 23 Minnesota 13
Dallas at San Diego (2125 BST)
Cowboys fans seem to be in for their regular rollercoaster ride this season but an early, objective assessment is one of cautious optimism.
Cautious is not a word particularly associated with flamboyant owner Jerry Jones but a 2-1 record going into week four and some solid performances on both sides of the ball suggest Dallas could at least be a play-off team.
Like it or loathe it, things generally start with the quarterback and Tony Romo has been smart so far. He has protected the football and made good decisions after the snap which has resulted in a 72.2% completion rate with six touchdowns and just one interception.
The penny seems to have dropped too on the much-maligned offensive line with Doug Free in particular showing improved form to help Romo and also the running game.
That said, it would not pay to get too carried away with last week's 31-7 victory over St Louis. The Rams have since gone on to prove themselves pretty useless with a dire display at home to a struggling San Franciscso.
But the whole offensive unit should get their chances against the hosts while the defense, now run by veteran Monte Kiffin, has some stud players back from injury with edge rusher DeMarcus Ware (tied for the lead in the NFC with four sacks) fancied to have some joy against a beaten-up Chargers offensive line.
San Diego seem to be suffering from their perennial problem of failing to close out games. They stand at 1-2 and despite quarterback Philip Rivers being able to generate points, they are still managing to beat themselves.
As mentioned, they have holes on the offensive line but the defense will receive an interesting boost with a first start for former Notre Dame linebacker Manti Te'o, who has been nursing a foot injury since pre-season.
His presence should help but I can still see Romo taking advantage of the rookie over the middle with Jason Witten's proven ability to find the soft spots in the coverage.
In summary, this is a tricky game to call but the visitors have the overall edge, all things considered, and can notch up another success at 4/5.
Verdict: Dallas 27 San Diego 21
Other week four verdicts:
Arizona 21 Tampa Bay 14
Baltimore 17 Buffalo 13
Chicago 31 Detroit 27
Cincinnati 24 Cleveland 12
Indianapolis 34 Jacksonville 10
New York Giants 21 Kansas City 26
Seattle 21 Houston 18
New York Jets 18 Tennessee 20
Philadelphia 13 Denver 34
Washington 23 Oakland 16
New England 20 Atlanta 24
Miami 17 New Orleans 28
Posted at 1405 BST on 27/09/2013.