Racing tip of the day
Ian Brindle heads to Newmarket and attempts to follow the maxim of "the bigger the field, the bigger the certainty".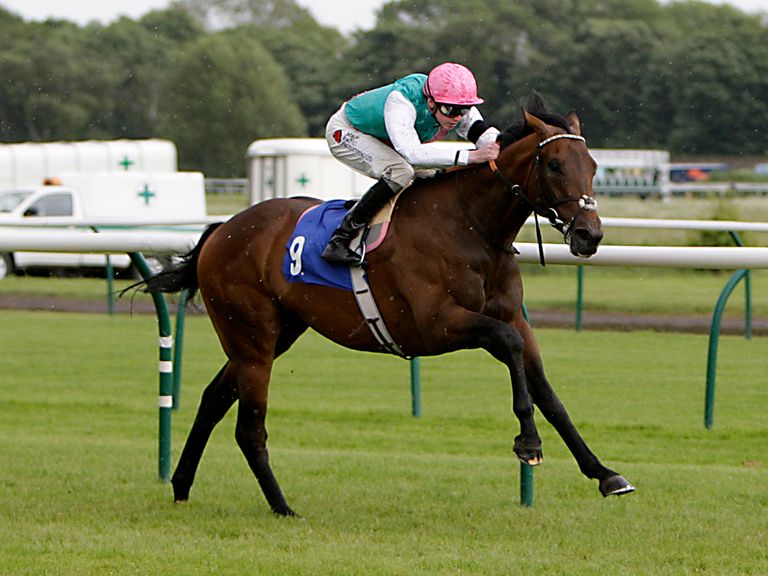 Morpheus - 5.00 Newmarket
It can't be easy being related to somebody famous but not quite reaching the same level of greatness in your chosen field .
Don Swayze probably felt that way as he saw older brother, Patrick, at the top of the A list through the seminal 1980s flick, Dirty Dancing, while the risk of litigation has rendered any discussion of Ryan and Rhodri Giggs as strictly out of bounds.
For siblings of Frankel - they have also had the same trouble. Noble Mission may have won a Group 3 at Goodwood but he'll always be known as "Frankel's brother" - even during the commentaries of his various performances!
Predictably, Morpheus came with a similar level of expectation but this half-brother to the great horse can enjoy his moment in the sun in the Silver Cambridgeshire at Newmarket this afternoon.
It's fair to say that he isn't totally straight forward (a trait that is common in that family) but there are plenty of reasons to be siding with him today - not least because as a three-year-old he gets a very handy 5lb weight-for-allowance allowance.
He accounted for Silver Dixie when the pair met on the July course earlier in the season and though today is on the Rowley Mile, connections will have been pleased to have got a high draw.
Predictably with 27 runners in opposition, there is no such talk of him being a certainty as there are plenty of potential dangers in abundance.
Dream Walker has been a revelation for Brian Ellison this season and a win for the four-year-old will give hope to those that have availed themselves about Top Notch Tonto for the big one on Saturday.
Few would begrudge Pelmanism a pot having snatched defeat from the jaws of victory in the Legends race at Doncaster and the booking of Silvestre De Sousa off just eight stone appears significant.
Stevie Thunder makes some appeal at longer odds for those of you getting involved each-way.
You couldn't back him on anything he's shown of late but the hustle and bustle of these big handicaps is what he seems to thrive upon and the handicapper does seem to be giving him a chance these day. With the majority of bookmakers are offering five places on the race, it's not going to cost a lot to find out.
Win or lose - it's certainly a race to watch with a view to watching how the draw works out as the ramifications are sure to be felt in the Cambridgeshire market.