Cook up a profit in St Louis
David John previews Thursday's NFL clash between St Louis and San Francisco and is keen to side with Jared Cook.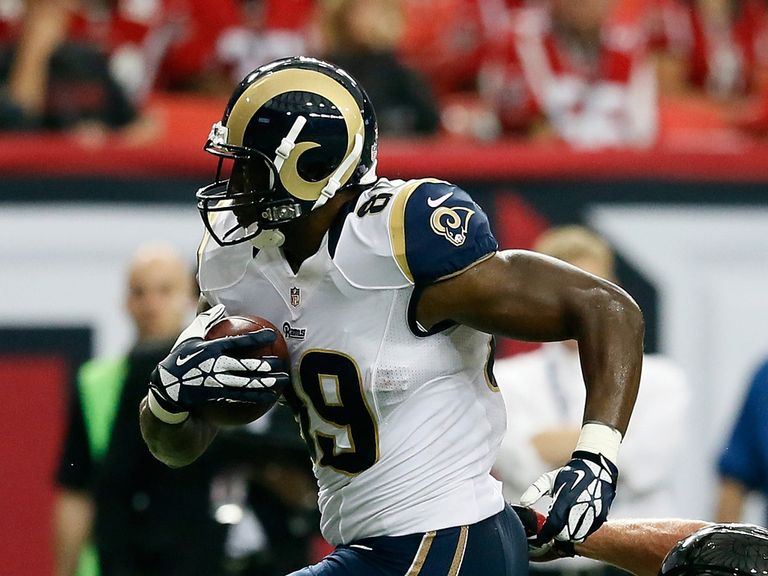 If recent form is anything to go by, then San Francisco's trip to NFC West rivals St Louis which kicks-off week four in the NFL could well be a shocker.
Good - perhaps great - things had been expected from the two this season but both line-up in Missouri on the back of abysmal displays that have left them with 1-2 records and serious questions to answer.
In the case of the 49ers, their collapse from an impressive opening victory over the Green Bay Packers has been baffling - and worrying.
They had as many punts (7) as they did points against the Colts last weekend in a painful performance that lacked passion for the first time during head coach Jim Harbaugh's tenure.
Perhaps the arrest earlier in the week of defensive end Aldon Smith on a DUI (he is now absent from the team for the forseeable future as he enters rehab) was more of a distraction than first thought.
The magic for the time being seems to have deserted quarterback Colin Kaepernick as well while running back Frank Gore has voiced his own disapproval at not getting the ball enough.
Injuries to key players have started to mount up too with tight end Vernon Davis possibly missing a second straight game, linebacker Patrick Willis battling to be fit with a groin injury and Nnamdi Asomugha (knee) is a doubt in the secondary.
This is a real test for Harbaugh as mentioned for the first time since he took command: "We have no choice but to find a way," was his terse response to the media when asked what was the next step.
The 49ers are still favourites to win this by a field goal and that shows just what sort of position St Louis are in to take advantage after they were drubbed 31-7 by Dallas.
That is back-to-back losses for them as well although their head coach Jeff Fisher has spoken this week of how he feels his young team remain equipped to recover quickly.
But they were outmatched in all three phases of the game against the Cowboys with silly penalties, bad tackling, dropped passes and a lack of physicality in the trenches all adding up to a dire effort.
They are in a mess but are the 49ers even worse - so are there any punting nuggets that can be sifted out of this game?
I will be honest in admitting I am not sure who will win and by how many but if the Rams offensive co-ordinator Brian Schottenheimer calls a slightly more positive game from the sidelines I can see them having some joy and at least scoring points.
Getting your best players the ball is a sensible solution in times of strife and classy tight end Jared Cook looks the man who could thrive on the night.
He started with a bang on his St Louis debut against Arizona with 141 yards in receptions and two touchdowns but his productivity has dried up somewhat since.
This looks the right time for him to step up and help out quarterback Sam Bradford and 13/8 to get into the end zone at anytime gets the verdict on a game that makes more sense to watch rather than get involved in too heavily on the financial front.
Preview posted at 1105 BST on 25/09/2013.