Reid all about it in Philly
David John expects a a positive show from Kansas City on Thursday as Andy Reid takes his new team back to Philadelphia.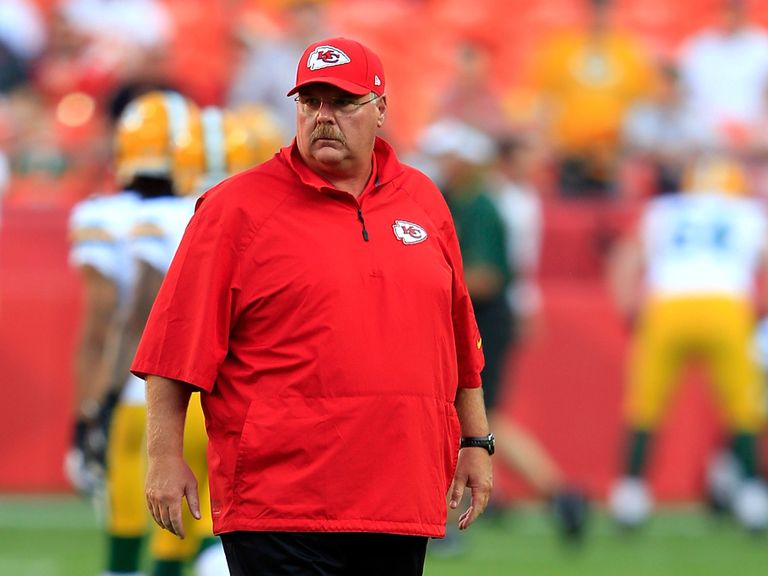 They say that a change is a good as a rest.
That certainly seems to be the case for Andy Reid in his new job as head coach at the Kansas City Chiefs and in a delicious twist of fate in the NFL schedules, he takes his new team back to Philadelphia where he was in charge for 14 seasons.
Reid was not only the head coach but also had a major say in personnel decisions but is now firmly focused on the former which has really given him a new lease of life as he tries to turn around a franchise that won just two games last year.
They have already managed to match that total as the likeable Reid tries to point his undefeated team packed with plenty of talent consistently in the right direction.
An opening success over Jacksonville did not cause many ripples in the Super Bowl betting to be fair but a 17-16 success over Dallas perhaps made a few observers sit up and start to take notice.
Their defense has allowed just one touchdown in two games while game-managing quarterback Alex Smith has settled into his new surroundings well since his San Francisco exit under the watchful eye of Reid.
Smith may not be able to provide the fireworks of some in the league at his position but he keeps the errors to a minimum and is a good fit for Reid's system - just about an ideal approach as they look to recover from the ignominy of picking first in April's draft.
Smith's approach could not be further from his opposite number in this game, Michael Vick.
Perhaps his own outlook had become a little jaded under Reid and the arrival of Chip Kelly from Oregon and his fast-pace offensive strategy has re-energised their man under centre.
There are still some nagging issues with protection though.
The offensive line has a number of starters back and healthy this year but Vick is still taking some punishing hits and his relatively light frame in NFL terms cannot continually put up with that sort of pounding.
He did throw for a career-best 428 yards against San Diego last weekend in the 33-30 loss to leave them at 1-1 but the fact that the visitors had 539 yards of offense themselves shows where Kelly's priorities currently lie.
Smith is no Phillip Rivers when it comes to getting the ball down the field but he does have some viable weapons well capable of putting a disjointed Eagles secondary to the test.
It is some of those weapons too who have spoken this week about making sure they win this game for Reid.
The latter has tried to play down the significance as he concentrates devising a game plan on a short week but his knowledge of the Eagles players he helped develop will be vital, albeit with them now playing under a new scheme.
The Chiefs have no turnovers in two games and a collective effort in all three phases here may well be good enough to keep a lid on some of the big-play potential from the hosts.
So I will take the visitors with a start of a field goal on the handicap in an encounter that should not be lacking in both fascination and emotion.
Preview posted at 0930 BST on 18/09/2013.