Tip of the Day: Be My winner
Our man WIll Hayler 'does the math' (as our American cousins say) and makes Be My Rock worth a bet at Chepstow.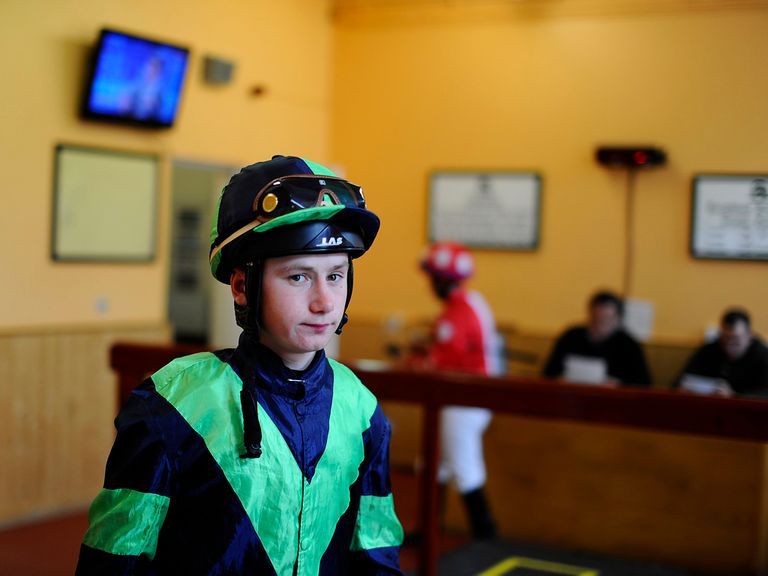 Be My Rock - 5.20 Chepstow
Customary among jockeys involved in a tight finish is to say 'I'll take a dead-heat' and that's exactly what Paul Mulrennan said as he dismounted from Summer Dancer after the opening contest at Musselburgh on Monday.
It's exactly what I was saying too from the comfort of my office chair as I was very much under the impression that Summer Dancer had never quite managed to get on terms with the well-backed Cara's Request. Happily I was wrong and we can chalk up a 2/1 winner (ie half-stakes of a 5/1 winner) to start the week.
There will be no prizes for originality with today's selection, but at around the 11/8 mark I reckon Be My Rock is backable for the first division of the 32Red on the App Store Handicap at Chepstow..
First, to the rest. As you might expect for a £3,000 handicap on the backend of an ordinary Chepstow card, it isn't the most competitive contest ever staged.
April Ciel could be revitalised by the application of cheekpieces and knows how to win, Evermore might find improvement for the move to handicapping and some soft ground, while Stockhill Diva is bred from a talented and tough dam [prolific winner April Stock] and should surely appreciate this move up in trip.
However in contrast to these shoulds, coulds and mights, Be My Rock comes into this contest in the form of her life after coming clear to take an apprentices' event at Leicester last week.
Oisin Murphy, unable to draw his weight allowance against fellow claimers that day, can take 5lb off against professional rivals here, while the horse escapes a weight penalty as such contests aren't counted - effectively a win-win situation and a loophole often exploited by trainers that at least, I guess, ensures that most apprentices' handicaps are keenly contested.
Be My Rock got herself quite some way back last week, but that seemed to help her settle better (she'd raced freely on her previously start) and by the finish she was very clearly on top.
Put simply, I like the trainer, I like the jockey and I like the horse. She's got form on soft ground and I think she'd win this race more times than not - even with my disappointing result at maths GCSE I can calculate that makes her worth a bet at odds-against.