No celebrating on Burns night
Many have tried, but nobody has succeeded in taking his crown. The inimitable Cheeky Punt takes you through his weekly betting lows and highs with the original punting blog.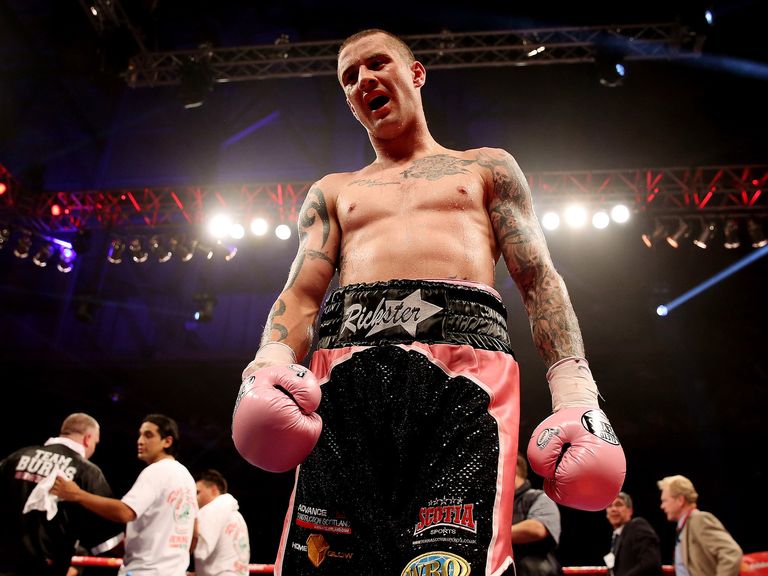 ---
I nearly went to bed in a huff early on Friday after my hairdresser had somehow managed to make me look like Baldrick from Blackadder Goes Forth with some excessive scissor work earlier in the day. You have heard of a hair-do? This was very much a hair-don't.
I am glad I didn't hit the scratcher early bells however. A mate of mine, Kammacarzy, spotted that England were 6/4 to win their World Cup qualifier against Moldova by more than three goals.
The Moldovans were ranked 123 in the world, and for me any team who are ranked more than 50 places below Scotland deserve to be treated with disdain.
I gave the bet the full treatment and then sat through a blissful 90 minutes of action as Roy Hodgson's men sauntered to a comfortable 4-0 win at Wembley.
At the final whistle jingoism then engulfed Chez Punt as I stuck on God Save the Queen by The Sex Pistols before pogoing round the round in just my underpants while trying to avoid glimpses in the mirror of my car-crash barnet.
---
Saturday was a strange old day. After three riotous weekends on the bounce I elected to stay off the peeve in a bid to placate 'er indoors.
The trouble with such a decision was it meant going to watch Hartlepool United sober, never a wise move in the current climate. The Chimp Chokers had gone nine hours without scoring a league goal since the start of the season and have been consistently shambolic during that period.
They were 13/10 favourites when Wycombe Wanderers rolled into town but I ignored that and instead stuck them in a 'both teams to score' treble that was paying 94 sovs off a daft £15.
Pools were 2-0 down with 20 minutes left when news reached me that I was only waiting on a goal from them for a payout. The mood inside Victoria Park was understandably aggro, with the fans venting their spleen against the manager and a board who had spent the princely sum of £0 on agent fees in the last financial year.
Indeed plenty had left the ground by the time James Poole popped up in the third minute of injury-time to pull a goal back. My celebrations must have looked extravagant under the circumstances as I ran down the Cyril Knowles stand (actually falling over at one point) with my t-shirt pulled over my head shouting "vamos" before kissing an unsuspecting fat bloke in a tartan beret.
---
My late slice of good fortune meant I had a bit of a war chest with which to attack Saturday evening's boxing.
Ricky Burns was defending his WBO lightweight title against Raymundo Beltran and I fancied the unfancied Mexican to spring a shock.
Burns is a nice geezer I'm sure and I know he has bags of bottle but as a pugilist I make him bang average and so steamed into Beltran to the tune of £160 at 7/2.
The fight could hardly have gone better had I scripted it myself. Beltran broke Burns' jaw, dropped him in round eight and generally bossed proceedings in Glasgow.
I was on for a nice £560 profit and long before the final bell was preparing to phone in the mother, uncle and great grandson of all Chinese takeaway orders.
Then it happened. One of the greatest robberies seen on these shores since dear old Ronnie Briggs was in his prime. The three judges at ringside somehow called the fight a draw with one judge shamefully giving Burns the nod by three rounds. It was a travesty. A disgrace. Another black eye for the noble art and iffy scoring such as this is one of the mains reason my beloved boxing is no longer considered a mainstream sport.
I was absolutely furious. And starving. Instead of hot & sour soup, king prawn curry and spring rolls I had to console myself with a bowl of cereal.
I poured the Coco Pops just before midnight, before realising there was no milk in the house. So I sat there for the next two hours, head in hands, wondering out loud why bad things happen to good people.
Cheeky's Punt of the Week: Floyd Mayweather to win by KO, TKO or Disqualification against Alvarez at 6/1 (Betfred/Ladbrokes)