Racing tip of the day
Braced for rain to have an affect upon the going at the turf meetings, Will Hayler takes shelter with an old friend on the Polytrack for the sportinglife racing team's tip of the day.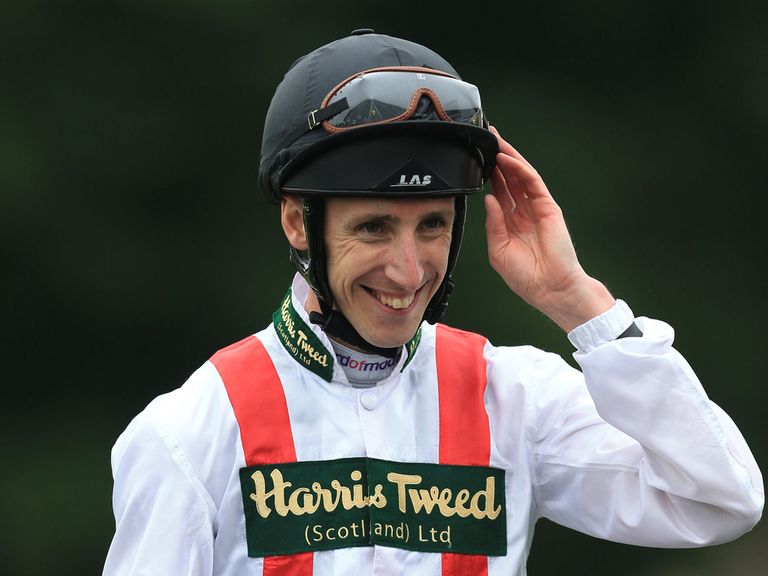 Ruscello - 8.50 Kempton
Going desciptions have yet to change at the time of writing but speaking as a man who had to drive through little lakes in order to make it into work this morning, I'd be a confident player that forecasts for quantities of rain of between 5-10mm will prove on the low side at most British racecourses this weekend.
Haydock's ever-engaging clerk of the course Kirkland Tellwright said that the forecasts indicated no rain earlier in the week and even did some light watering (of the inner track) on Tuesday, but the picture shifted afterwards to suggest some light rain might arrive and by yesterday it was looking more like a proper soaking was on the way.
I don't envy any clerk of the course who is trying to second-guess the weather, but it sadly isn't the first time that the forecast has suddenly changed ahead of a big day's racing this season when artificial watering has already taken place.
In view of the situation, I slung a few quid on Garswood for the Sprint Cup earlier today and I wouldn't put you off doing the same, especially as I suspect that the Clive Cox pair heading the market will both run, despite their trainer's doubts over rain-softened ground for them. After all, it's not as if either are proven as being unable to handle it and both are likely to retire to stud at the end of the season in any case.
I'll steer clear of betting on the turf meetings today until the picture is clearer as to how much rain has arrived (Haydock predict up to 12mm "during the day" with Newcastle expecting 12mm "or more") and concentrate upon my old pal Ruscello at Kempton this evening.
As friends go, he's been quite an expensive one to spend time with so far this season, but he's never really had the proper end-to-end gallop that he needs to be seen to best effect and it was interesting to see him among the Melbourne Cup entries earlier this week. He must win this evening to have even the remotest chance of getting into the line-up.
Two or three of his rivals here have shown a preference for going from the front before, but it's Saytara who is the most likely pacesetter given that Godolphin have three runners, a couple of whom look more obvious hold-up types. She stays further than tonight's trip and I'm hoping she will set some proper fractions.
George Baker knows Ruscello well and is just the right man to get the job this evening. I think he's worth a bet.