Moreno to make an impact
David John is tipping a touchdown anytime for Knowshon Moreno when Denver host Baltimore on Thursday night.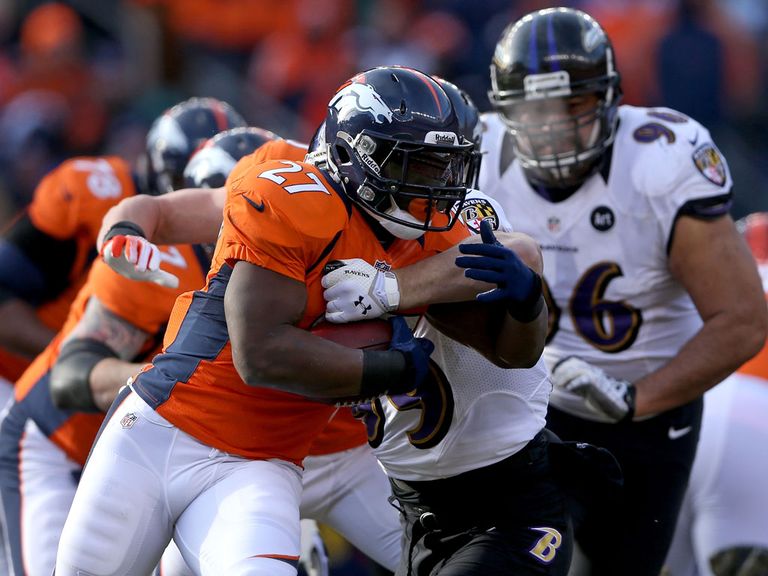 Let's face it, it doesn't take much to get the blood pumping for the NFL season-opener as Denver host Baltimore on Thursday night.
Giant American flags, jets flying over and a rousing rendition of the Star Spangled Banner will set the tone but this is a rematch that needs little in the way of an introduction after their epic play-off clash back in January.
On that occasion, the visitors came out on top in a wild 38-35 success on the way to Super Bowl glory as they bested the heavily-favoured Broncos in frigid conditions in a game that took over four hours to reach a conclusion.
Both teams have tried to play down the significance of the encounter on the back of the last meeting with both keen to stress the slate is clean as a fresh campaign gets under way.
Denver feel they will not gain a significant advantage in terms of motivation by seeking revenge. The Ravens know January's win gives them little in terms of psychological one-upmanship.
Who are they kidding? Controlling emotion and execution will be key as Denver try and justify the tag of 8.5-point favourites against a rival that revels in being an underdog.
Baltimore went from Denver on the road again to New England and won there to book their ticket to the big dance last season and running back Ray Rice feels it is a role they are accustomed to.
He said: "We just find a way to win games, that is the kind of football team we are. I think we have embraced being the villains at times."
The attitude is clearly right but whether that is still enough to overcome losing no less than six starters on defense to retirement and free agency at such an early stage of the season remains to be seen.
Quarterback Joe Flacco has been handsomely rewarded for the team's Super Bowl heroics and a lot is going to rest on his shoulders with a useful rather than super-talented receiving corps this season that has already been stripped of Dennis Pitta due to a dislocated hip.
Opposite number Peyton Manning can perhaps feel a little hard done by as it was a couple of defensive howlers back in January that let the chance of a second Super Bowl slip through his fingers.
He remains arguably the best around at the position and I fully expect him to hit the ground running, unlike last year when he needed half a dozen games to find his rhythm following a year out and a number of procedures on an injured neck.
I would be inclined to give the hosts the nod on the spread but a more profitable angle could be running back Knowshon Moreno to score a touchdown at anytime.
Moreno has not really lived up to expectations but he did finish last season in stronger form - strong enough to give him the nod here over rookie Montee Ball and Ronnie Hillman.
Ball is still easing his way into the pro ranks while Hillman has had ball security issues during the pre-season, coughing up the rock three times.
Moreno is the best blocker of the three on passing plays and head coach John Fox may well opt to give him the lion's share of the touches - his price has been trimmed already but 11/4 still looks a viable option.
Preview posted at 1230 BST on 03/09/2013.