Home in on Chelsea value
Our Ben Coley picks out the value in the Premier League specials markets, and is relying on Chelsea's home record under Jose Mourinho.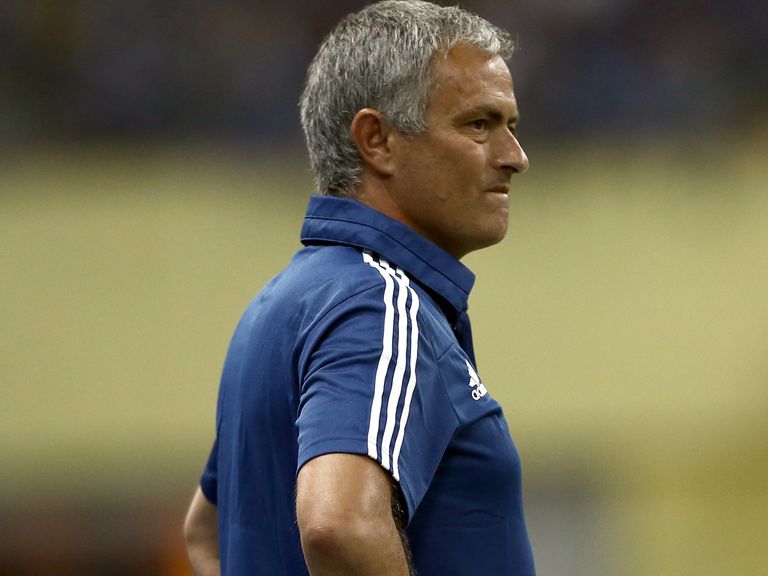 For me, this year's Premier League title race looks to rest between two sides - Manchester City and Chelsea.
This is in no way meant to disrespect Manchester United, whose record deserves the utmost respect, nor their new manager David Moyes who will cope well with the pressure of being the big cheese at Old Trafford.
But while United's landscape has changed completely, Chelsea have reverted to a winning formula while City have, crucially, done good business nice and early in a bid to make the start of the season as fluent as possible.
My colleague Ben Linfoot knows a thing or two about tipping the title winners and makes an excellent case for Chelsea, and while I'd probably just lean towards City myself, I am confident the Londoners will have a big season.
To do so they'll need to return Stamford Bridge to the fortress of old and I think they can do that, which is why I'm taking 21/10 that they produce the league's best home record.
The argument is quite straightforward.
In his first spell at the club, Jose Mourinho never lost a home Premier League game in a run which stretched close to three and a half seasons. It's a record which is so good you feel like you should check it and check it again to ensure nobody has missed anything.
And it's a record which is just Mourinho all over, isn't it? He's a winner and he knows that a home fortress is the best platform on which to build a successful campaign, just like he likes to build from the back on the pitch - get the basics in order and the rest will follow is his modus operandi.
In two of those three completed seasons, Chelsea's home record was the best the Premier League had to offer, as it was in 2009/10.
Last year, Chelsea were somewhat held back by frustrating draws but no side in the division lost fewer times in front of their own fans, and I see no reason to expect anything other than improvement with Mourinho back at the helm.
His record at home for Real Madrid is probably insignificant, given how far clear they are of all except Barcelona. But the fact that he went to Italy and produced two unbeaten home league campaigns at Inter further underscores what is a phenomenal managerial record, one built at home. That's five blemish-free seasons in five years spread across Chelsea and Inter.
Throw in the fact that Chelsea have a chance to establish early momentum in their opening four fixtures at home against Hull, Aston Villa, Fulham and Cardiff, and to me it seems clear that they should be outright favourites.
Ladbrokes go 21/10 each of three and that's a price which suggests they don't think Mourinho's home record is particularly relevant, which to my eye it most certainly is.
There's a temptation to stick with Chelsea in the top assists market as Juan Mata looks set for another excellent season.
The Spanish midfielder managed 13 assists last season - a tally matched only by Eden Hazard - and very much rates a worth favourite at around the 11/1 mark.
However, while success of sorts beckons for Chelsea in none of Mourinho's three full campaigns in charge did they top the scoring charts alone, and they were outdone last year despite firing eight in one rampaging win over Aston Villa.
Santi Cazorla was only one behind in his debut Premier League campaign and would've rated a fine bet at 20s were I certain that Arsenal were set to add a striker to their ranks, but that looks increasingly unlikely and, as such, he's left out of the staking plan.
The other one who does catch the eye is Aaron Lennon, who at 66s could be a factor with Roberto Soldado to feed and Gareth Bale potentially on his way out. This would require a return to his absolute best, though, and I'm not willing to chance either his form or his fitness.
Wayne Rooney is typically underrated in this market but, with his future unclear and Manchester City's creative forces expected to share the load, even at 10/1 the field it's a betting heat which is best left alone.
Elsewhere, Joe Hart is a very worthy favourite for the 'golden glove' but at 15/8 isn't an outstanding price even if perhaps he should be a shade shorter, and I'll cast the net wider for further value.
The search ends at Swansea, who Coral have grouped together with Fulham, Southampton, Sunderland and West Brom in a season-long mini-competition.
There's no doubt that the Welsh outfit come with risks attached given that they've an opportunity to progress deep into the Europa League, but even with that considered I'm astonished they're not favourites here.
Admittedly, West Brom would've landed this group last year but they've lost Romelu Lukaku and without him a long season awaits unless Matej Vydra can make the step up to the top level seamlessly.
Swansea were a close second despite the distraction of a successful Capital One Cup campaign, one which bodes well for their ability to juggle responsibilities even if not quite to the extent required this time around.
Crucially, they've strengthened what was already a very strong squad. Wilfried Bony, last year's leading scorer in a competitive Dutch league, could well follow the lead of Michu in looking an absolute snip even at a club record £12million.
Jose Canas and Jordi Amat bring a combination of La Liga experience and central steel, while there's certainly time yet for Jonjo Shelvey to fulfil his potential and he's in the right place to do so.
Swansea also have the added incentive of remaining the best team in Wales now that Cardiff have joined them at the top table - a fact not to be underestimated - and with a squad deep enough to travel Europe and remain competitive here I make them 9/4 favourites.
Instead, it's Southampton who've been stuck in at 5/2 with Swansea on offer at 100/30. I can't see the logic, given Rickie Lambert's age and, at the time of writing, just two additions to a squad which failed to win in last season's final six games.
For me, Mauricio Pochettino still has something to prove and the same goes for Paulo di Canio at Sunderland, who appear to have opted for a transfer policy of quantity over quality this summer.
Fulham have relied on their home record for a long time now and although they beat Swansea 3-0 on the final day last season, it was a victory which ended a run of five straight defeats which leaves them with something to prove this time around.
As stated, it's a bet with risks attached but in backing Swansea at 100/30 we are, for me, getting the best squad with the greatest scope for progress this season and a manager in Michael Laudrup who looks sure to go far.
Finally, the season-long matches are always worth a glance and again Swansea appeal at 10/11 to beat Aston Villa with totesport or, alternatively, 5/6 to better Southampton.
Villa have done well to keep hold of Christian Benteke but it's all too easy to assume that because their squad is a young one, improvement is guaranteed.
That being said, I do rate them more of a threat than Saints and will stick to taking on the latter.
And given that Paddy Power offer both matches I'm looking at, I'll stick Swansea in a double with Manchester City to finish ahead of rivals United.
As stated at the top of the preview, for me this season's title race will concern two teams and I'd expect City to be at least four or five points too good - probably a good deal more than that - for a United squad which needs reinforcements.
Should Robin van Persie get injured I actually think we'd have to start contemplating whether United have a squad good enough for the top four and where last year Sir Alex Ferguson was worth a dozen points, only time will tell how strong Moyes is in comparison.
The double pays just over 9/4 and looks worth a good bet.
Posted at 0920 BST on 15/08/2013.