Lotus to bloom in the heat
Lotus can replicate their Nurburgring form by dominating in this weekend's Hungarian Grand Prix.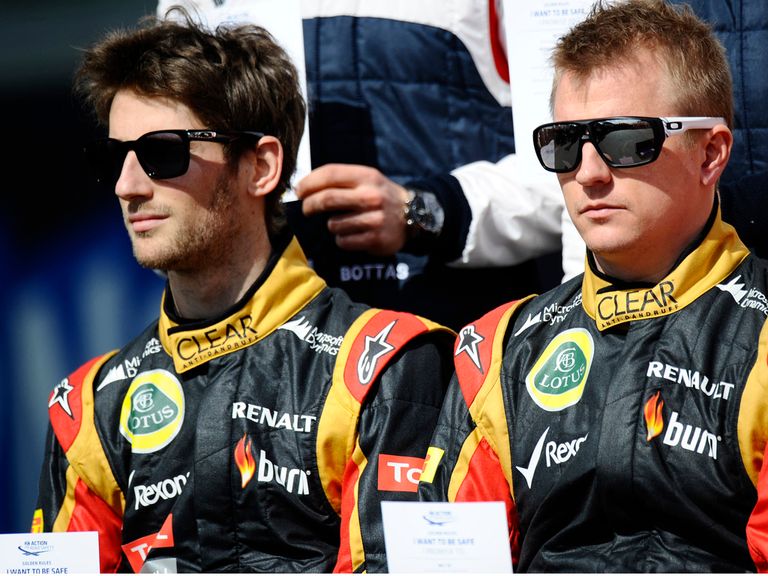 When he's good he's very, very good, but when he's bad he's horrid.
Romain Grosjean has to be the most frustrating driver on the grid for F1 those punters who hope to profit from his natural talent.
At his Dr. Jekyll best he can out-qualify a team-mate as talented as Kimi Raikkonen and consistently take the least energy out of a set of delicate tyres; at his Mr. Hyde worst he drives like, well, the little girl who had a little curl.
The Nurburgring two Sundays ago was the scene of one of his finest performances as he took the race to Sebastian Vettel's Red Bull.
Only a freewheeling, driver-less Marussia, which triggered unfortunately-timed safety-car deployment and necessitated a change in pitstop strategy, denied the Frenchman what would have been a relatively comfortable victory from fifth on the grid, having been matched at three-figure prices on the exchanges.
His pace and longevity in his soft-tyred stint at the start of the race was in a different league to his rivals and should have laid the groundwork for a straightforward race-winning two-stop strategy if not for backmarker Jules Bianchi's failure to immobilise his stranded car on lap 21.
This brought fellow Lotus driver Raikkonen right into contention but the team's refusal to gamble on a 35-lap third stint and a poorly-choreographed position switch again let Vettel off the hook.
Replay the race 100 times and surely only a handful would fail to see a black-and-gold car come out on top, but in the dimension that counts it was the world champion's perfectly-judged defensive drive which proved just enough to take victory.
The race did remind us of one valuable lesson though - when the track is hot, Lotus simply have to be backed.
And the good news is that the forecast at the Hungaroring this weekend is officially scorchio.
The specialist press have been digging through the history books to find records on track and ambient temperatures which tells you all you need to know about the likely conditions in Budapest.
Last year's race was also very hot and both Raikkonen and Grosjean drove well, finishing second and third behind Lewis Hamilton's McLaren.
One problem with backing the pair ahead of the race weekend has been their poor qualifying performances but the issues they have experienced on Saturdays have principally been down to tyre warm-up issues, which certainly won't be a problem this weekend.
There's every reason to expect both drivers to qualify on the front two rows and to be quick and consistent on both compounds of tyre in the race.
Add in the fact that the new pit lane speed restrictions might see a two-stop strategy become more appealing, and the Lotus pair look highly backable at 6/1 and 20/1 across the board.
The apathy and antipathy shown by the layers to Grosjean means he's not even listed in their dual-forecast markets.
BetVictor, though, offer 9/1 on a double podium finish for Lotus, which is worth a sly point under the circumstances.
Also take a chance on the Force India drivers Paul Di Resta and Adrian Sutil reverting back to their pre-Germany form.
The pair were nowhere at the Nurburgring but this circuit should be more up their street and the super-high temperatures could play right into their hands given the low-degradation characteristics of the car.
Di Resta is 3/1 for a top six finish, with Sutil 5s, but a speculative punt on each finishing on the podium could be the way to go.
Sutil was agonisingly close to a top-three finish at Silverstone and shouldn't be 50/1 in the heat of Hungary, while the 40/1 on his team-mate also looks too long given that the race will be very long and very hot.
But all our picks may have to give their best to Lewis Hamilton in qualifying, because the Mercedes continues to look super-quick over a single flying lap.
We backed him at 15/8 to take pole at the Nurburgring last time out and it's a surprise to see him offered at an even bigger price in Hungary.
Admittedly Mercedes' absence from the Young Driver Test at Silverstone last week won't have helped the team's preparation, but the two tracks could not be more dissimilar and last year's pole-sitter looks a bargain to repeat his effort 12 months on.
He's on a hat-trick of qualifying successes after heading the grid in Britain and Germany so the 9/4 looks awfully big given the form figures.
Friday's practice sessions will take place at 0900 and 1300; Saturday's starts at 1000, with qualifying at 1300. The race is scheduled for 1300 on Sunday (BST).
Posted at 1510 BST on 24/07/2013.