The Long Game: The Open
Our golf expert Ben Coley takes a look at the Open Championship and highlights the potential antepost value.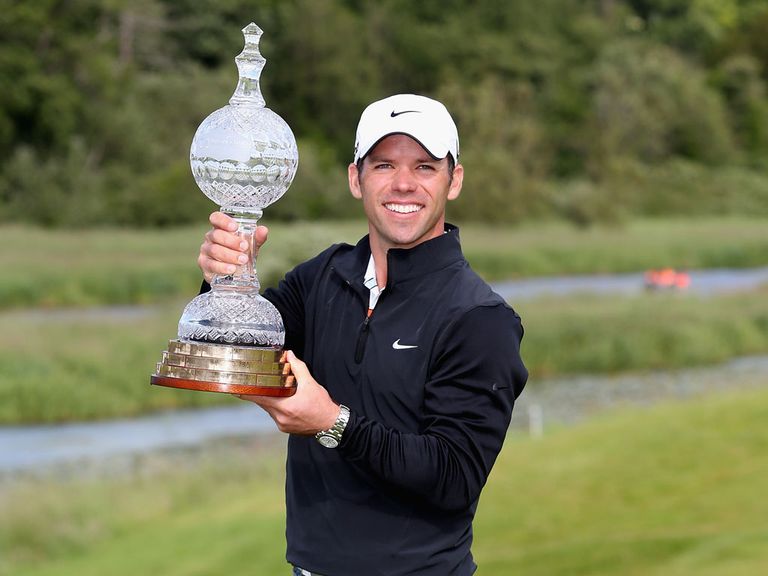 With the Open Championship just over a fortnight away and the final field taking shape, now seems the right time to assess whether we can snare any last-minute value from the antepost markets before the bookmaker battle begins.
Once we arrive at the week of the Open, we'll doubtless see firms falling over each other in a bid to come up with the best offer. We'll see seven places, money back if a certain player or group of players wins and, dare I say it, we may even see 10/1 Tiger Woods.
So, we must be careful at this stage. The first question that has to be asked when placing an ante-post bet is 'what am I gaining by betting now?'. We know for certain that we're not getting the best each-way terms nor allowing ourselves to see the full picture in terms of field, form and conditions, so we need to be gaining a significant advantage elsewhere to justify any type of wager.
Unsurprisingly, therefore, I don't see where there's any great value at the head of the market.
Woods will almost certainly drift as he continues to nurse an elbow injury that forced his withdrawal from the AT&T National. That his chief rival in the world rankings is under-performing is close to irrelevant in this event, and there is no scenario I can envisage that sees him go off significantly shorter than 8/1.
As for that rival, Rory McIlroy, the temptation to back him anywhere in Europe is non-existent, let alone in an Open Championship. The only man since 2010 to win more than one major clearly has the game for any course, but the fact is he's yet to win in mainland Europe and is a self-confessed lover of calm conditions, those unlikely to be found in Scotland.
Justin Rose and Adam Scott will arrive with their chests out but at 20/1 each if we are to back them it shouldn't be now, and similar comments apply to almost every player priced shorter than 100/1.
Of course, some of these will go off shorter, it's just very hard to predict which. Much will depend on performances in France and Scotland over the next fortnight but the value of being able to assess that form before taking relatively short prices is significant.
There is an exception to all of this in the shape of Irish Open winner Paul Casey.
Casey is not currently in the Open Championship field, so punters need to exercise caution. For example, you can back him at 66/1 with bet365 but won't be refunded if he doesn't play according to their rule book, which makes 66/1 a terrible price.
To qualify for the Open, Casey must first win the Scottish Open at Castle Stuart. Clearly, that won't be easy and without knowing the final field my guess is that he'll be in the region of 25/1. So, bet365's Open quote effectively makes him shorter than 2/1 to win at Muirfield which is quite clearly laughable unless they're making an exception to their rules.
However, I have confirmed with Ladbrokes - who also offer 66/1 - that any bets placed on Casey for the Open Championship are void if he does not play. This makes the price on offer an excellent one which should be taken.
Put simply, Casey can only play the Open if he arrives with form figures of 1-1. Therefore, if he plays the Open, what price is he? I would be shocked were he bigger than 50/1 granted such strong current form.
Casey would also hold an obvious chance. He's the right age, has plenty of experience, would be a twice-winner in 2013, has two top-10 finishes in his last five Opens and has full control of his golf ball at present. All that had been holding him back was the putter, and it's perhaps to coincidence that he switched model before the Irish Open. It worked.
So the advice has to be to back Casey with Ladbrokes now with two possible scenarios: money back, or a 66/1 betting slip on the hottest player arriving at Muirfield in just over two weeks.
Of those at bigger prices, Stewart Cink catches the eye.
The 2009 champion has struggled massively since, but last night holed a birdie on the 18th at Congressional to register his first top-five finish since that famous weekend at Turnberry.
Given the propensity for Open Championships to go to older, experienced players, Cink might be one of the more likely Americans at Muirfield. He's getting back towards something like his true form and played brilliantly for three of the four rounds at the course in 2002.
Cink isn't in the Greenbrier this week but has played the John Deere Classic in recent times, so we may be given one final chance to assess his form ahead of the Open.
Either way, although I think 200/1 is good value at this stage it's also a price I expect to be available in a fortnight so, for now, I'll hold fire.
Preview posted at 1045 BST on 01/07/2013.