Brave Macklin to fall short
Our boxing tipster Simon Crawford feels Matthew Macklin will come up short against the big-hitting Gennady Golovkin.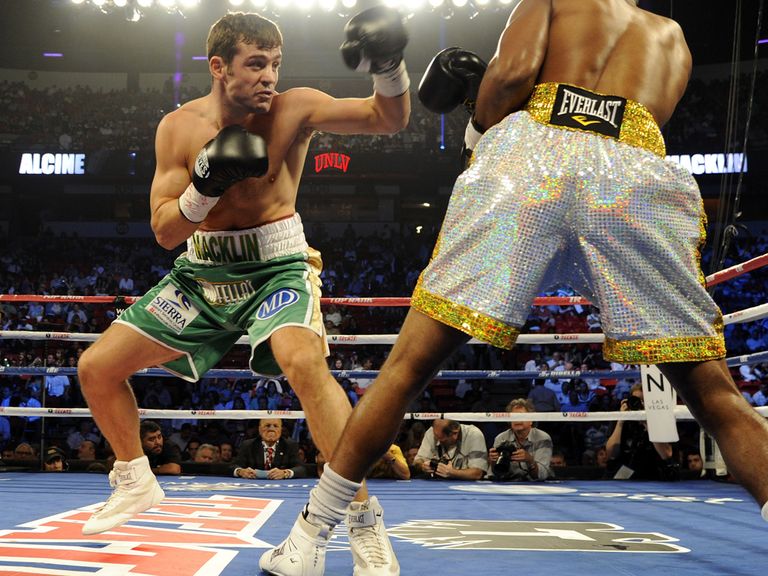 Birmingham-born Anglo-Irishman Matthew Macklin steps into the lion's den once more as he makes a third attempt to claim a world title on Saturday night.
The 31-year-old is crossing the Atlantic to challenge WBA middleweight champion, US-based Kazakh Gennady Golovkin, in the Foxwoods Resort, Mashantucket, Connecticut.
Previously Macklin (29-4 20KOs) has come up short against Felix Sturm when he was on the wrong side of a contentious split decision two years ago, before being stopped in 11 rounds by the hugely talented Sergio Martinez in March of last year.
But this could be an even bigger test against fearsome puncher Golovkin whose perfect 26-0 record boasts 23 wins inside the distance, having had over 500 fights as an amateur.
In fact Golovkin, also 31, has not been beyond seven rounds in his last five fights and the last time he went the scheduled distance was back in 2008 so his reputation is certainly a justified one.
After those successive defeats to Martinez and Sturm, many were writing Macklin off despite his noble efforts.
But he proved them wrong by bouncing back with a first round demolition of respected former champion Joachim Alcine last September and he is relishishing the opportunity to make it third time lucky.
"This is my third crack at the world title, and I just cannot wait to get in there and get things going on Saturday night," said Macklin.
"I am ready for whatever Golovkin brings on Saturday night, but let's be honest, I am no point scorer, and neither is he. I am looking to take him out and him the same to me, so this can be nothing but a great fight.
"I have done everything I have wanted in my career, except win a world championship, and on Saturday night that all changes.
"Golovkin is a good fighter. He's been willing to fight other top middleweights, but they haven't been willing to fight him. I'm willing and ready."
Macklin has only been stopped twice in his career, at the hands of Martinez and against domestic rival Jamie Moore back in 2006 so he is certainly durable.
But has he ever come against anyone with the raw power of Golovkin, who has plenty of respect for his opponent.
"Matthew is a first-class boxer and really tough," he said.
"He gave Martinez a lot of trouble through the first eight or nine rounds. I know this is going to be the hardest test of my professional career so far."
Golovkin is a huge odds-on favourite and 1/7 is about the best you'll get on him, with Macklin 15/2 to pull off an upset.
My forecast is that Macklin will ultimately come up short, but not before he has shown what an immense heart he possesses.
I think he has the skills and determination to trouble Golovkin and will certainly not back off, but the champion's power-punching will give him the edge.
Macklin will never give it up but I think his brave challenge will be lost on points which is a stand-out 5/1 chance with bet365.
Preview posted at 1120 BST on 26/06/2013.