The glory and the pain from Spain
Many have tried, but nobody has succeeded in taking his crown. The inimitable Cheeky Punt takes you through his weekly betting lows and highs with the original punting blog.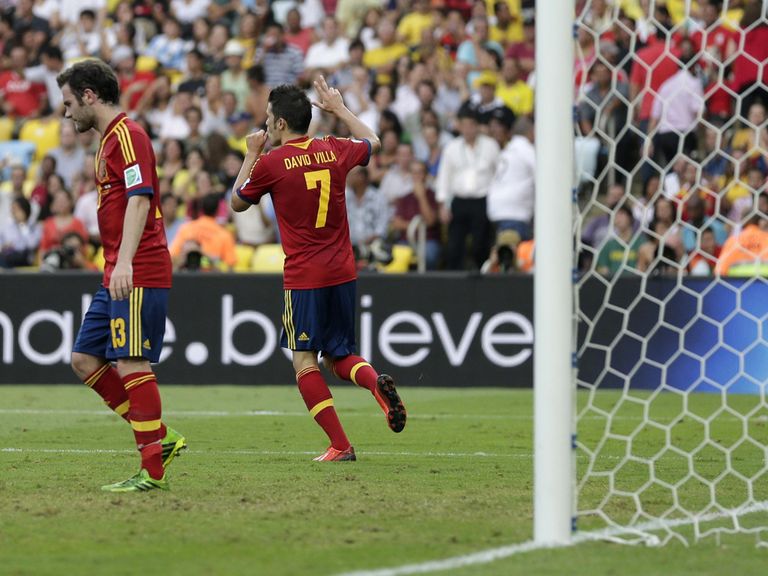 Royal Ascot kicked off on Tuesday but there was nothing regal about me dropping an unfeasibly large sum of money backing Toronado in the St James's Palace Stakes.
Heatrbreakingly the 9/2 shot was edged out on the line by Dawn Approach, the very same Dawn Approach that cost me a week's wages in the Derby just a few short weeks ago.
I could have moped around and felt sorry for myself. Instead I steamed into Xavier Malisse at 3/1 to beat David Ferrer in the tennis. Malisse did the biz in straight sets and the comeback was on.
I then backed Spain Under 21s to beat Italy in the final of the European Championships and after the Iberians cruised to a 4-2 win I celebrated by buying myself a bag of clementines and two bottles of quality Spanish Rioja.
---
All was right with life last Wednesday. I scooped £40 on a scratch card early doors and was feeling rather invincible thereafter.
My only bet of the day was Brazil to score in both halves of their Confederation Cup match with Mexico and that landed in thrilling style with the Samba Boys notching with the very last kick of the game to make it 2-0.
Before that I made the most of the glorious late afternoon sunshine by enjoying an ice cold bottle of suds Shawshank Redemption style. Except I wasn't in prison, merely in my pants in the back garden.
---
'Er Indoors went to watch Rihanna with my sister in Sunderland on Thursday night. With my mam and dad out of the country on holiday I was, more or less by default, left in charge of my nephew.
The instructions were simple enough. "Make sure he is in bed by 9pm and don't give him Lucozade as it sends him mental".
I asked the little man what he wanted for tea and he dead-panned "just crisps". We then had a game of marbles and I am ashamed to report that I was soundly beaten.
The big game that night was Spain v Tahiti in the Confederation Cup and I steamed into under 9.5 goals. The boy fell asleep midway through the first half and at that stage I thought my luck was in as Spain were just one goal to the good.
It ended up 10-0 and after the final goal went in my nephew must have woke up as he walked into the front room to witness me repeatedly hitting myself over the head with the TV remote.
Cheeky's Punt of the Week: Chelsea to win the Premier League at 12/5 (Sky Bet)