Take Bayern to edge to victory
Bayern Munich look worthy favourites for the Champions League final, but it's likely to be close, says our Andy Schooler.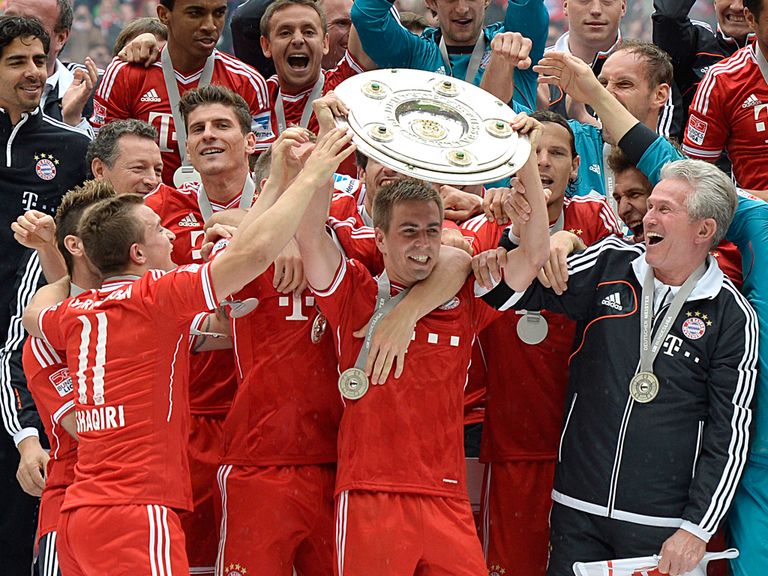 Bayern Munich will go into Saturday's Champions League final as pretty hot favourites.
There are plenty of reasons for that, first and foremost the fact that Bayern have won 24 of their last 26 matches, a run which included a two-legged demolition of long-time trophy favourites Barcelona in the semi-finals.
While things look rosy in the Bayern camp, the same cannot be said for Dortmund, who arrive at Wembley without a win in their last four games and minus one of their star players in the Bayern-bound Mario Goetze.
Indeed Goetze's absence, announced earlier this week, arguably saw the last of the value drain from Bayern in the market.
They are now odds-on across the board in the 90-minute betting; Dortmund are out at 4/1.
While Bayern do look worthy favourites, I'm not convinced there should be such a gap between the sides in the market.
Anyone with a brain knows Dortmund are far from a one-man team and while Goetze's absence weakens them, it would be folly to rule them out on the basis of that.
If you also consider that this game may well have been weighing heavily on players' minds, you can also explain, to some extent, Dortmund's recent poor run.
If you are considering wading into Bayern at the prices, it's certainly worth noting that they've won just two of their last nine against Dortmund.
Previous games between the pair have seen Jurgen Klopp's men stifle Bayern's strength out wide with the likes of Franck Ribery and Arjen Robben given plenty of close attention. Wary of Bayern's ability on the break, expect similar tactics to be employed on Saturday.
Klopp hasn't hasn't simply been linked with top jobs for his vibrant persona; tactically he's done plenty right in seeing off the likes of Manchester City, another side who saw their big names shackled, and Real Madrid en route to this Wembley showdown.
So where does my money go?
Having concluded Bayern are favourites but are probably shorter than they should be, backing them to win by a one-goal margin is arguably the best bet. This option is offered at 14/5.
A look at recent results between the sides also helps support this selection, as does the fact they've managed to lose two CL finals in the last three years, knowledge which may way heavily on a side expected to win.
The finalists have met seven times in the past two seasons with the games nearly always tight - only one of them has been settled by more than one goal.
While Dortmund enjoyed success in some of those last term, this season Bayern are unbeaten and have won twice by a one-goal margin - significantly both victories were in cup ties.
This seems the sensible way to approach the season-ending finale, a game which normally provides plenty of its own entertainment.
The final kicks off at 1945 BST on Saturday and is being televised live in the UK on Sky Sports.
Preview posted at 1535 BST on 23/05/2013.