Wigan 1/4 for the drop
Wigan are 1/4 generally to get relegated to the Championship after they lost their game in hand 3-2 to Swansea on Tuesday.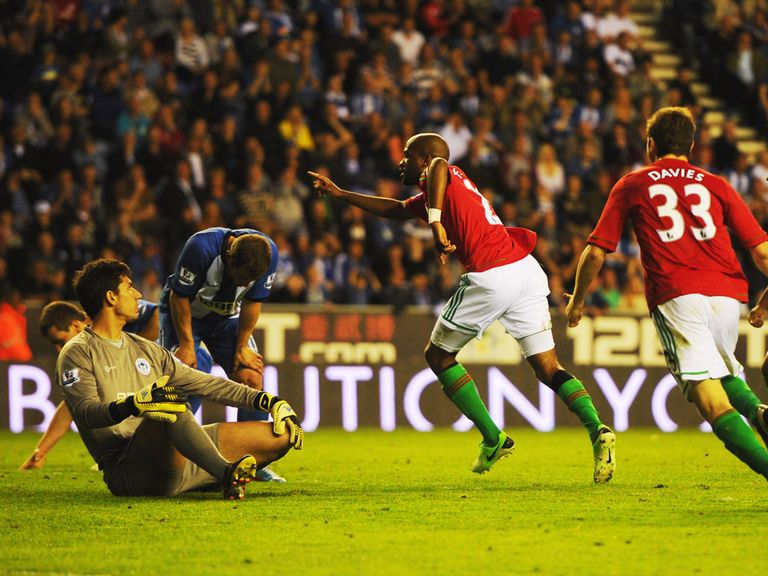 The result leaves the Latics on 35 points, three behind Norwich, Sunderland and Newcastle with just two games to go.
Norwich are the 7/1 second favourites to go down, Newcastle are 12/1 and Sunderland are 18/1.
Realistically the bookmakers think it's one from those four, with Southampton 80/1, Aston Villa 100/1 and Fulham 125/1.
Coral are one of the bookies going 1/4 about Wigan for the drop and their Tim Reynolds said: "Things are now looking pretty desperate for Roberto Martinez's Wigan side, but with two matches still left to play and Newcastle, Norwich and Sunderland all facing some tough fixtures, it wouldn't be a surprise to see one last twist before the end of the season."
William Hill go 12/1 that Wigan get relegated but come straight back up.
"Wigan were better backed than Manchester City tonight as punters thought that the traditional late push for safety that we have all become accustomed would see them across the line," said William Hill spokesman Joe Crilly. "Sadly for Wigan fans and punters alike, it was not to be."
Remaining fixtures
Stoke (Pld 36 Pts 41 GD -10)
May 12 - Tottenham H
May 19 - Southampton A
Fulham (Pld 36 Pts 40 GD -11)
May 12 - Liverpool H
May 19 - Swansea A
Aston Villa (Pld 36 Pts 40 GD -21)
May 11 - Chelsea H
May 19 - Wigan A
Southampton (Pld 36 Pts 39 GD -11)
May 12 - Sunderland A
May 19 - Stoke H
Sunderland (Pld 36 Pts 38 GD -12)
May 12 - Southampton H
May 19 - Tottenham A
Norwich (Pld 36 Pts 38 GD -22)
May 12 - West Brom H
May 19 - Manchester City A
Newcastle (Pld 36, Pts 38 GD -23)
May 12 - QPR A
May 19 - Arsenal H
Wigan (Pld 36 Pts 35 GD -23)
May 14 - Arsenal A
May 19 - Aston Villa H