Di Canio to rally Black Cats
David John is predicting a morale-boosting home win for Sunderland against Stoke on Monday in the Premier League.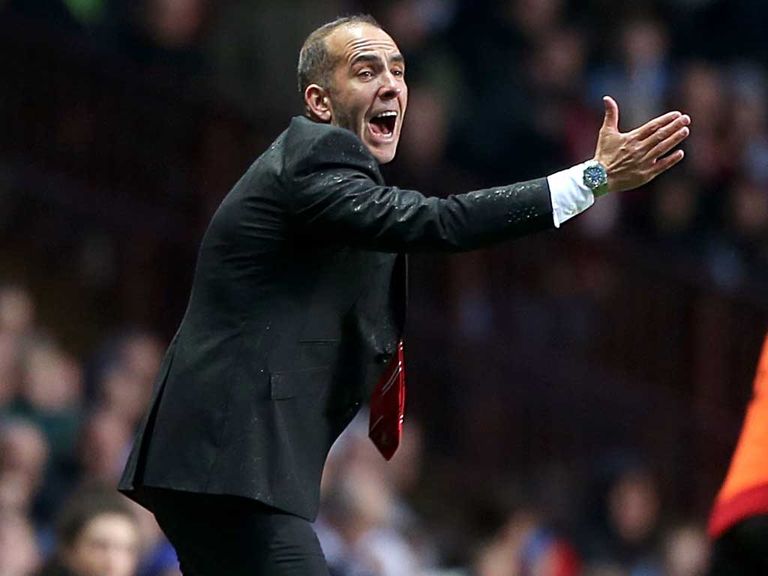 Whether Paolo Di Canio is the long-term answer to Sunderland's quest for Premier League consistency is open for debate but he's most definitely a man his players can rally around over the closing weeks of the season.
Last Monday's humiliating 6-1 thrashing at Aston Villa was the first piece of humble pie that the Italian has had to taste since taking over at the Black Cats but what he has seen since on the training ground suggests the team can more than make amends.
"It has made me believe that Monday against a Stoke will be a different story. We didn't have the right approach mentally. That won't be the case against Stoke," he said as his side try and win the game in hand they have over the sides directly above them.
Three points would make 40 and although not out of the woods, their prospects going into another home fixture against Southampton would look a great deal rosier.
Sunderland have scored just 18 goals all season at the Stadium Of Light - only QPR have a worse tally on their own patch - and someone has to stand up and be counted in front of goal with Steven Fletcher long gone through injury and the reckless Stephane Sessignon suspended.
Perhaps this is the time for Danny Graham to make an impact at long last. He has by his own admission been a flop so far since his move from Swansea. Youngster Connor Wickham is the other main striking option and he has also not lived up to expectations on Wearside.
Craig Gardner and Adam Johnson have chipped in with six and five goals respectively from midfield areas and I can definitely see them rallying to the cause for Di Canio in front of their own fans.
Two wins for Stoke have eased their worries having been nervously looking over their shoulders and a couple of clean sheets will have pleased Tony Pulis.
And while Sunderland have been goal-shy at home, Stoke have been similar away from the Britannia and just 11 breaches of the opponent's defence is only matched by West Ham in terms of a lack of production.
Had this been mid-season, it would have screamed 0-0 but this is a crazy time of the campaign and strange things start to occur.
Wigan will not go away and their battling success at West Brom on Saturday means the hosts know they will have to produce something positive.
I am prepared to believe that Di Canio is the man to have in your corner in this scenario and in a perverse manner, I don't think he would have it any other way. Trying to scratch out a nervy point is just not his style.
Pulis has every reason to expect the classic cliche of a backlash from the home side and the odds-against quote for that to happen is worth taking.
Verdict: Sunderland 3 Stoke 1
Preview posted at 1215 BST on 05/05/2013.