The Long Game: NFL
David John has a long-term look at the market for Super Bowl XLVIII after April's NFL draft.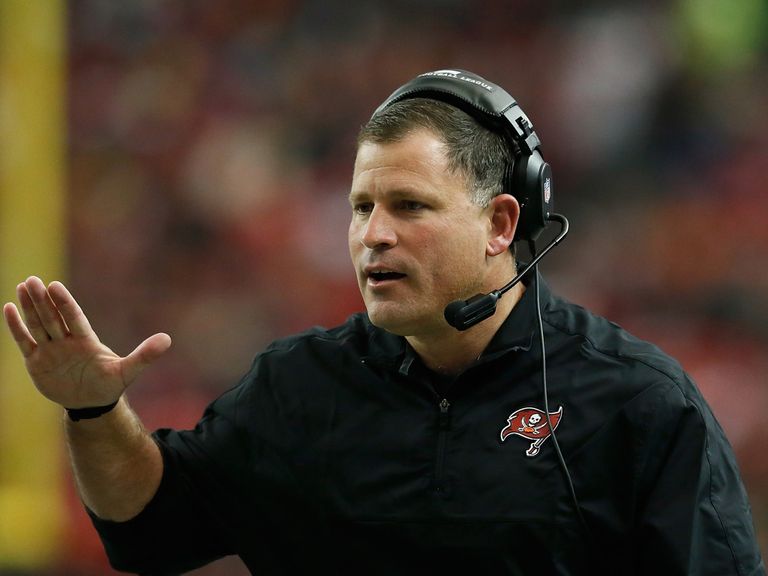 The NFL enjoys (or endures) an awfully long off-season punctuated by some big-money trades and of course April's draft.
The latter means the 32 franchises get the opportunity to restock from the pick of the college prospects while more pressing needs can be filled with more immediate effect if teams are prepared to open the cheque book and pick up a free agent or two.
At a coaching level, the axe was wielded early and frequently in January with a number of owners ready to move in a fresh direction in a bid to capture the sport's ultimate prize.
It is still over four months until a competitive snap takes place but can punters glean anything meaningful from the recent flurry of activity in terms of picking the winner of Super Bowl XLVIII?
Let's start with the defending champions Baltimore, who are as big as 25/1 currently with Youwin.
That may seem a somewhat generous at first glance but a whole host of key players have flown the Ravens nest. Ed Reed, Paul Kruger, Dannelle Ellerbe and Anquan Boldin will all suit up in different uniforms - so much for loyalty to a certain extent but a pro football career is short and fraught with danger so players have to cash in when then stock is at its highest.
Their financial situation very much revolved around whether to keep hold of the crown jewels. Quarterback Joe Flacco delivered his team a Super Bowl and demanded to be rewarded accordingly - in Baltimore or somewhere else.
The Ravens stood by their guy but it will cost them $120 million over the next six years with $50 million guaranteed. He is going to be asked to earn every dime of that.
New England, Denver and San Francisco dominate the betting but the new kids on the block are Seattle after their exciting but unexpected progress to the play-offs.
You will get no bigger than 8/1 about the first-named trio with the clock slowly ticking for future Hall of Fame quarterbacks Tom Brady and Peyton Manning to get their hands on another Super Bowl ring.
Vast experience and nous alone will likely carry them both to the post-season again while Colin Kaepernick of the 49ers is at the other end of his career and will look to build on a sensational first season as a starter.
Jim Harbaugh's side have perhaps the most complete roster while the addition of the sure-handed Boldin and drafting safety Eric Reid to replace the departed Dashon Goldson look smart plays.
There will be a lot of scrutiny on Seattle and quarterback Russell Wilson after reaching the Divisional round of the play-offs. He will have additional help on offense following the arrival of the exciting Percy Harvin from the Vikings in one of the biggest trades to take place.
Bearing in mind that the last three Super Bowl winners (Green Bay, New York Giants and the Ravens) have all taken until late in the season to show their hand before getting hot in the play-offs, making some sort of selection at this stage is almost impossible.
But the Tampa Bay Buccaneers might just be worth a second glance at a current 70/1 with Youwin.
They are 40/1 in some places and some intriguing free agency moves to go with a young, improving group of players already on the roster make them potential play-off contenders and subsequently trading at much shorter odds.
They had seemed to be moving in the right direction by week 11 with a 6-4 record but a slump followed and they managed to win just one more game on the final day of the season to finish 7-9.
Statistically they finished inside the top 10 on total offense while they were real curate's egg on defense - first against the run and dead last against the pass.
But the arrival of the aforementioned Goldson from San Francisco and the prize capture of Darelle Revis from the Jets - to play alongside second year safety Mark Barron and rookie Johnthan Banks - should beef up the Bucs' secondary no end and turn it into an area of strength against Drew Brees and Matt Ryan in the pass-happy NFC South.
Offensively, quarterback Josh Freeman has polarised opinion in Florida. He has all the physical tools necessary to compete with the best but a couple of sloppy years has seen his stock tumble.
He did show flashes in 2012 and now heading into a season with no long-term contract in place, it is time for Freeman to make that next step - he has every reason as well to take inspiration from the likes of Wilson and Robert Griffin III.
Rookie running back sensation Doug Martin showed himself to be a game-changer on his own while I admire the discipline, dedication and winning mentality that second-year head coach Greg Schiano has begun to instil in the team - which is only going to get better.
This is not a watertight wager by any means but a similar strategy a few years ago saw the 100/1 Carolina Panthers only lose a Super Bowl in the final three seconds. Perhaps Tampa Bay can catch lightning in a bottle for us on a second occasion.
Preview posted at 1140 BST on 06/05/2013.