Take Bayern to beat Barca
Bayern Munich should be taken to beat Barcelona in Tuesday's Champions League semi-final first leg, says our Andy Schooler.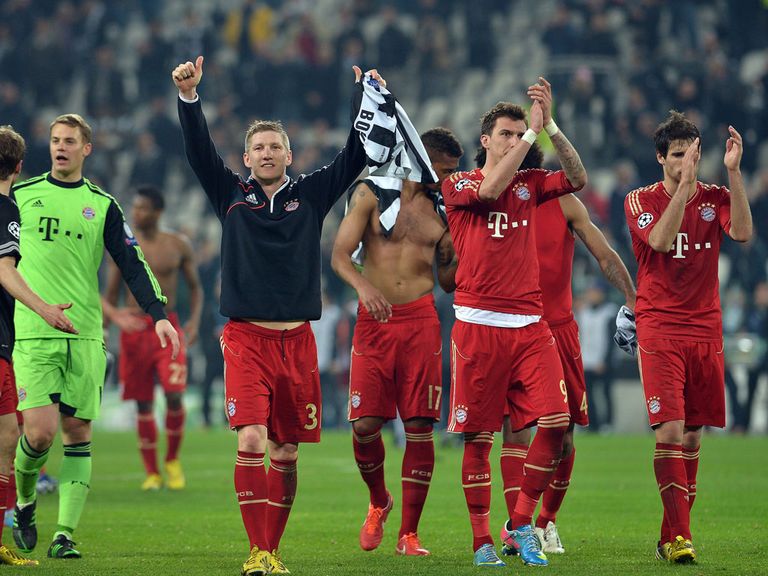 Barcelona have been the best team in Europe for some time now.
Winners in 2011 and 2009, it's fair to say they were undone in 2012 and 2010 by some strange occurrences - an unlikely Chelsea comeback in last year's semi-final and an incredible defensive effort from Inter Milan three seasons ago.
In those four seasons, the Catalans have looked worthy favourites for the tournament almost throughout but they have shown some fragility this time around and there are good reasons to side with Bayern Munich ahead of the sides' semi-final which gets under way on Tuesday.
First of all, this is a Bayern team of real quality, one which probably isn't getting the credit it deserves simply due to the talent on show from certain players in the Spanish league, Barca's very own Lionel Messi topping that list.
They reached the final last season and only lost to a Chelsea fairytale that seemed to have been somehow scripted.
This season they've appeared in determined mood to right that wrong with a free-scoring brand of football that has delighted neutrals. At the back, they've been watertight. Both were proven as they dismantled Juventus, 4-0 over the two legs, in the last round.
The Bundesliga is no mug league yet Bayern have conceded just 14 goals and lost just a single game.
While the Nou Camp remains a daunting place to visit, Barca's slipping crown has been shown on their travels.
They've already lost in Milan and Glasgow (to Celtic) in this season's competition, while they also failed to beat PSG in the previous round, only getting the job done when the Parisiens arrived at the Nou Camp.
They lost at Chelsea and drew in Milan in last season's knockout stage too, while in most recent matches they've failed to win in four of their last five away games, the solitary win coming at relegation candidates Real Zaragoza.
Add in the fact that Lionel Messi isn't 100 per cent fit (he may not play at all in Munich on Tuesday) and there's much to like about Bayern.
They've swept virtually all before them this season and I can't say I'm worried about the only blip of late - their 2-0 home defeat to Arsenal in the last 16 which was the only time they haven't scored this season.
The job was essentially already done thanks to the 3-1 win at the Emirates. It wasn't the most professional thing to ease off with that mentality but it's impossible to see a repeat in this first leg.
Admittedly Bayern will be without Mario Mandzukic through suspension but when you have players such as Mario Gomez and Claudio Pizarro (the latter has four goals in five games in this season's competition) ready to fill the gap, it would be foolish to be too concerned.
Bastian Schweinstieger will relish the task posed by getting the ball from the Barca midfield, while in Thomas Muller, Franck Ribery and Arjen Robben they have players to hurt a visiting defence which has conceded two away to PSG, two at Real Madrid and two in Milan in recent weeks.
The money has already started to come for Bayern as I write but 13/10 is still available about then claiming a win in the first leg.
I'm happy to have that on my coupon.
The game is being televised live in the UK on ITV.
Preview posted at 1555 BST on 22/04/2013.