The Long Game: Tennis
As the European clay campaign begins, our Andy Schooler attempts to seek out the ante-post value in the French Open markets.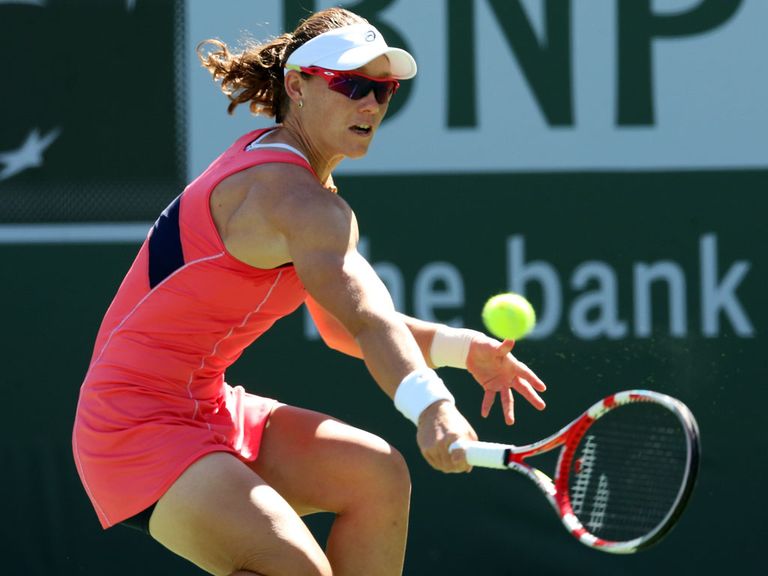 The European claycourt season gets under way this week and history suggests this is a good time to get involved in some ante-post bets for its climax, the French Open.
The bookies often still have many of their prices based on players' performances so far this season, very little of which has been played on clay.
Therefore there's often value to be had in a player who perhaps has been out of sorts, but one who can deal with the surface and can be expected to pick up over the next seven weeks, thus going off much shorter at Roland Garros than they are now.
It's particularly useful to do this ahead of the French Open, as opposed to say the US Open, given so many of the top players appear far from home on the claycourts of Europe - remember this is an event which has been won by big-priced outsiders Francesca Schiavone and Li Na in 2010 and 2011, while Maria Sharapova was not particularly fancied prior to last year's triumph.
That's also shown by the fact that Serena Williams, clearly the world's best player over the past 12 months, can currently be backed at 10/3. That may look a big price next month if the American racks up the wins on the clay like she did last spring, but the fact is she's won only one of her 15 Grand Slam titles in Paris, where last season she lost in the very first round. The 10/3 is not for me.
Instead three players catch the eye at bigger prices.
Sam Stosur certainly warrants more respect than the 20/1 quotes she's got.
The Australian made the semis at Roland Garros last year and in 2009, while she was the beaten finalist in 2010. That's a four-year record bettered by no-one in terms of consistency.
OK, she is currently nursing a calf problem but there's still plenty of time for that to heal and you can bet your bottom dollar she'll be keen to get back onto the clay, a surface which really helps her renowned kick-serve.
A booming forehand is also a major weapon and while some still have doubts over the mental side of her game, the fact that she's already a Grand Slam champion is more than enough for me to be too concerned.
I expect Stosur to enjoy plenty of wins between now and May 26 and subsequently go off much lower than her current price.
I'd argue that will also be the case with Sara Errani, currently a 28/1 shot with Stan James.
The Italian made huge strides in 2012, with the foundations firmly laid on clay where she won four WTA titles. She's already defended one of those this season and it would be not be a surprise to see more titles pocketed between now and Roland Garros.
The clay is forgiving to players with a fairly lightweight game in terms of power and Errani is a canny operator who can make the most of her tactical nous.
She starts the clay campaign in good order too having considerably improved on the hardcourts. After making the final in Dubai, she also reached the last eight in both Indian Wells and Miami so should step onto her favourite surface with confidence already in the bank.
Her price looks certain to shorten, in my opinion.
With less conviction, I'll also suggest that Dominika Cibulkova is a player whose odds of 100/1 may well be too big.
She beat Victoria Azarenka in Paris last season en route to the quarter-finals but that wasn't the first time she's performed at Roland Garros, with a semi-final spot also on her record from 2009.
The Slovak also made a final and two quarter-finals in Europe last season. If she replicates that form, she'll shorten up too.
It's harder to find out-of-sync prices in the men's market for the stars of the ATP are more adept on the clay with Rafael Nadal and Novak Djokovic both highly fancied.
The good news for ante-post dabblers is that, due to Nadal's ranking slip, it's going to be a 50-50 chance that the pair meet before the final, therefore creating potential each-way chances.
With this in mind, Andy Murray (12/1) comes into consideration, as does the man who beat the Briton in last year's quarter-finals, David Ferrer (25s).
And it must be well over a decade since Roger Federer was available at 20/1 to win a Grand Slam. He's still capable of getting to the final on this surface if he avoids Nadal and Djokovic in the draw.
One other player worth a mention is the mercurial Tomas Berdych, 50/1 if you fancy backing him each way.
If conditions are damp and cold, he'll certainly have a chance with his ability to hit through the court. He made the semis in Paris in 2010.
However, all the above scenarios very much carry an 'if' tag - will the draw work in our favour, will the weather?
With that in mind, diving into the men's market at this stage is only for the brave.
I'd therefore advise that, for now, focus on the women's betting where Stosur and Errani certainly look worth getting on the coupon.
Preview posted at 0900 BST on 08/04/2013.