Spurs odds-against for top four
Tottenham are on the drift in a host of markets after Gareth Bale suffered a worrying injury on Thursday night.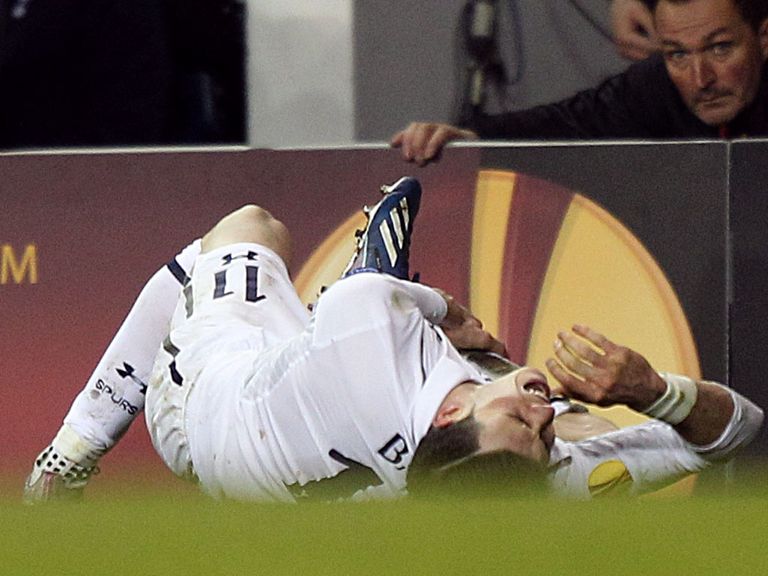 When Bale was stretchered off against Basel after sustaining an ankle injury, the markets immediately reacted with Spurs pushed out in many.
They drifted for a top-four Premier League finish, while they also lengthened for Sunday's crunch home clash with Everton.
To add to Spurs' troubles, Aaron Lennon and William Gallas also limped off, while they were already without Jermain Defoe.
Tottenham can now be backed at odds-against for a top-four finish with bet365, who offer 11/10. Rivals Chelsea, Arsenal and Everton have all shortened.
Andre Villas-Boas' men, who currently sit third in the table, were pushed out across the board for the Everton game, one which could have a major impact on the top-four race.
They are now out to 13/10, while Everton's odds have plunged from 100/30 to a general 12/5.
Sky Bet football trader Chris Spicer said: "We've cut both Chelsea and Arsenal's top-four odds as Spurs anxiously await news on Bale's injury, with a repercussions of a long-term lay off likely to be huge.
"We had a similar scenario on Tuesday night after Lionel Messi went off injured for Barcelona against Paris St Germain as support came in for Real Madrid and Bayern Munich to win the Champions League, but Barca's price quickly came back in after long-term injury fears were allayed.
"Spurs will be hoping for similarly positive news but we certainly expect to continue to lay Everton this weekend, with their price already coming in from 3/1 to 21/10."
Villas-Boas' initial assessment was fairly positive, however.
He said on Thursday night: "There is a big possibility he is going to be able to make it for the Man City game (on April 21) and he will only miss the next two games."
Bale, a key figure for Spurs in recent months, is due to undergo a scan on Friday.
He has scored eight goals in his last eight league games to keep his side on the boil in race for Champions League football.
Tottenham's remaing league fixtures:
Apr 7 - Everton H
Apr 21 - Manchester City H
Apr 27 - Wigan A
May 4 - Southampton H
May 12 - Stoke A
May 19 - Sunderland H
TBC - Chelsea A