Feeling second best at the Festival
Many have tried, but nobody has succeeded in taking his crown. The inimitable Cheeky Punt takes you through his weekly betting lows and highs with the original punting blog.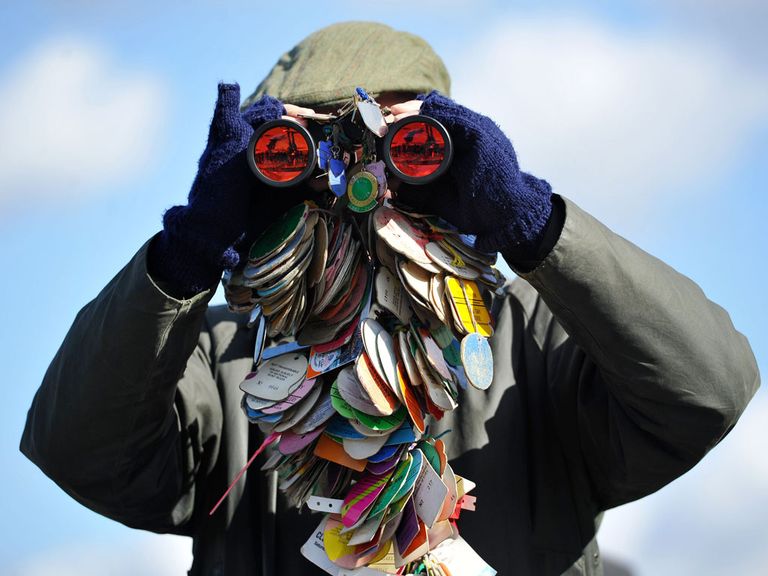 And so it began. Last Tuesday heralded the start of the Cheltenham Festival. Rewind 12 months and I had been at the 'Greatest Show on Turf', somehow managing to win a grand and lose a front tooth all in the space of four hours of on extraordinary day.
This year round I would be watching the action on TV, but not before dropping to my knees in front of a Racing Post and offering up my mantra to the gambling Gods.
"Arm me, audacity, from head to foot. Let boldness be my friend".
Some friend. My main bet on day one was Our Mick, who I lumped on at 7/1 only to see him finish second. I also changed my main bet of the day from Hurricane Fly to Zarkandar after reading an inspired article in The Independent on the morning of the race.
Predictably Zarkandar then finished nowhere as Hurricane Fly, the Usain Bolt of horse racing, won with one of the most commanding performances you are ever likely to see.
Suffice to say I was in a dark place mentally after that one and threatening to do unspeakable things to journalist Chris McGrath until finally regaining my composure several hours later.
---
If you thought Tuesday's tales of wagering woe were bad, you ain't seen nothing yet.
Exactly 12 months to the day that I was booting the bookies all over thanks to Sir Des Champs, Riverside Theatre and Big Buck's, I was hoping for a repeat on the penultimate day of the 2013 Festival.
I may have got it as well, had I listened to a pal of mine known locally as Billy the Dip. Billy's reputation as a bobbins gambler is so bad he gets his name having not backed a winner on the nags since Benny the Dip came home in the 1997 Derby.
However he text me claiming 20/1 Benefficient had every chance in the Jewson Novices' Chase. Like the tool I am however I ignored his advice and lumped on the favourite Dynaste, only to watch in horror as Benefficient romped home.
I had three more bets on the day, all to win, and was on the point of tears by close of play as Captain Sunshine (11/1), First Lieutenant (5/2) and Super Duty (6/1) all finished second.
What a genuinely awful day. Second. Second. Second. Second. Statistics not dissimilar to my ill-fated amateur boxing career of the late 1990s, one wag in the boozer duly noted later that night.
---
I nailed the winner of the Gold Cup on Friday in Bob's Worth and followed that up by napping Salsify to win the Foxhunter Chase straight after. However I was still very much down for the week but given it was payday I decided there was only one thing for it on Friday night.
I was going to back Andy Murray at 1/2 to beat Juan Martin Del Potro at Indian Wells. And I was going to go out and have myself 14 pints for Comic Relief.
I don't know how much the fundraisers made this year, but I certainly did my bit, partaking in a monster session that didn't get finished till 10am on Saturday morning.
Alas Murray didn't do his bit as he fell in three sets to Del Potro.
Worse was to follow though. I awoke at 2:53pm and after being sick somehow managed to get £300 on Doncaster (top of League One) to beat Portsmouth (comfortably the worst team in said division) at 8/15 before 3pm.
Donny were held to a 1-1 draw. I then chased with a further £400 on England to beat Wales in the rugby. Wales won 30-3 and despite not even getting dressed I was 700 sovs down for the day.
I spent the rest of the weekend in bed. Sweating, twitching and contemplating another month in the poor house eating Super Noodles and dodging the gas man.
Cheeky's Punt of the Week: Tomas Berdych to win Sony Open Miami Masters at 16/1 (Paddy Power)