The Long Game: European Football
There are no English teams remaining in the Champions League but that's good news for followers of Betting Zone, with my colleague David John having advised a chunky wager on Barcelona plus an each-way punt on Juventus prior to the competition's start.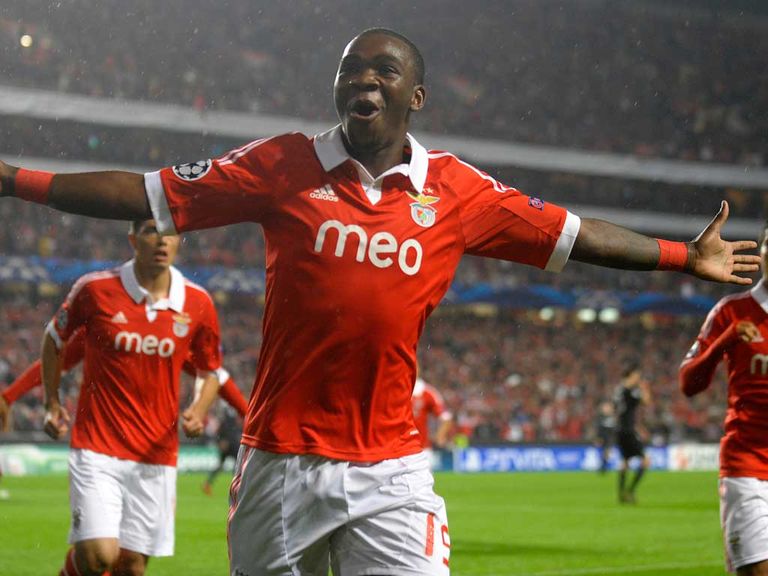 Clearly, Barcelona will do well to get away with the sort of display that saw them on the brink of elimination, trailing as they were to AC Milan, but a 4-0 return victory reminded Europe that this golden generation has plenty more to offer.
Their forthcoming clash with Paris Saint-Germain looks the tie of the quarter-finals, and it's one the Catalan giants should come through without great alarm.
Yes, PSG have the individual quality to cause a stir in the first leg but it's hard to see Barca performing as they did in Italy, particularly having re-established themselves as the side to beat with a confident demolition of Milan.
Juventus face what looks a tougher test, but Bayern Munich only beat Arsenal on away goals and this Juve side have started to defend really well again following a winter break, something which has been key to their superb domestic form over the last 18 months.
In short, we're in a very strong position and may yet have two semi-finalists, so at this stage there's little reason to add to our staking plan. Indeed, looking at the prices I would actually argue that Barca and Juve are the current value, but we've no need to go in again.
Instead, our focus shifts to the Europa League, a competition which by its very nature is impossible to predict with any level of confidence before the Champions League sides join in.
Now, though, we have eight sides left and a clear indication of where things stand. And it's with that in mind I'm keen to snap up William Hill's 5/1 about Benfica.
Understandably, all the focus in the British press has been on our three remaining sides, two of whom dominate the betting at prices shorter than 3/1.
And quite obviously, peak-form performances from Chelsea or Tottenham would see them hard to beat - indeed, luck with the draw could yet set up a mouthwatering final in Amsterdam.
But there are reasons to expect both sides to be vulnerable, many of which can be found in the recent form book.
Tottenham are under pressure to complete what has so far been a very good season, one which has seen them established as the third best side in the Premier League in my opinion.
Defeats to Liverpool and Inter by no means suggest that this is a side in free-fall, but they do offer hope to opponents - Fulham took full advantage on Sunday - and while 'one man team' comments are always inaccurate, sides able to stop Gareth Bale will find this Spurs outfit very much beatable.
For boss Andre Villas-Boas, focus must be on cementing a place in next season's Champions League. In terms of both finances and prestige, that has to be priority one ahead of silverware, whether fans are willing to accept such a reality or not.
Three days after their quarter-final first leg against Basel, Spurs host Everton. After that comes a Premier League trip to Chelsea, before Manchester City visit White Hart Lane. This is a run of games that will define Spurs' season.
Arsenal may be a pale shadow of former glories, but with no other distractions they have their sights firmly set on Chelsea and Spurs in the league. Neither side can afford to ease up and nor will they.
Chelsea remain unconvincing under a manager who simply should not be in charge. That's no disrespect to Rafael Benitez, a man more than capable of taking Chelsea forward, but very few of the fans want him there and ultimately it's the obligation of owners to please paying customers.
The atmosphere inside Stamford Bridge is very poor, and until the regime changes yet again there's no reason to expect fans to change their minds about Benitez, regardless of results on the pitch.
Like Spurs, Chelsea's number one priority is getting back into the Champions League and their form away from home - most notably a defeat in Bucharest which threatened to derail their bid for European glory - means they can be taken on at the current prices.
They face Manchester United in an FA Cup replay, victory in which would see them add a date at Wembley to their diary, while they're also due to face United, Liverpool and Spurs in a three-week spell of Premier League action.
All of which leads me to Benfica, who have a distraction of their own as they do battle with Porto for their domestic title.
The Eagles have become habitual runners-up in the Primeira Liga since last lifting the trophy in 2010, and will be desperate to reverse form with subsequent champions Porto.
They're in position to do so, leading Porto by four points, but have to travel to their rivals the weekend before the Europa League final, which is obviously important to note when betting on this competition.
However, they should be able to get to that game with their league position intact - and there's chance it could all be over by then. Benfica are unbeaten in the league, winning 19 of their 23 games, and their only away games between now and their Porto showdown are at sides well off the pace.
Benfica don't have much to worry about in the Taca de Portugal, their domestic cup, either. They hold a 2-0 lead after the first leg of their semi-final tie against a side they've beaten in 14 consecutive clashes, and Porto are already out.
Victory should be straightforward and coach Jorge Jesus will be able to rotate in the second leg against Pacos Ferreira before a final which is scheduled to take place well after their league and European commitments are dealt with.
In short, Benfica will be going all-out for Europa League glory with the possibility of a first-ever treble a very real one - they've done a double of some description nine times but have never won three titles in one season.
Even if we were to doubt how much that incentive really plays a part in what's to come, it's quite possible to argue that Benfica are operating at a level that's close to, if not ahead of, that of Spurs and Chelsea.
This season, their only two defeats have come against Barcelona and away at Spartak Moscow - they actually managed a 0-0 draw with Barca at the Nou Camp - and while doubtless disappointed to fail to reach the knockout stages of the Champions League their failure to do so may be rewarded with a trophy.
Newcastle await in the quarter-finals and victory won't come easy for Benfica, but success breeds success and they should advance over the two legs, with their firepower likely to prove too much for Alan Pardew's side.
The other team worth mentioning are Lazio, who have reached the last eight thanks to back-to-back victories over respectable Bundesliga opponents.
They're seventh in Serie A, with rivals Roma having moved ahead of them yet the possibility of finishing third still a real one. Distractions or no distractions, their form of late has been patchy and nothing short of their best will be enough to win this competition, regardless of their pedigree.
For me, Benfica have a fine chance to win this competition before they have to seriously switch attention to domestic matters, and at 5/1 they're the standout bet.
Preview posted at 0940 GMT on 18/03/2013.