Early goal expected in Munich
David John looks ahead to Arsenal's trip to Bayern Munich in the Champions League and is backing an early goal.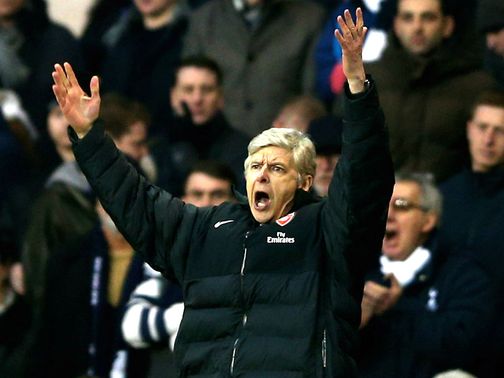 Turning water into wine and feeding the five thousand.
Arsenal forward Gervinho thinks another miracle will be needed on Wednesday night if the Gunners are going to overturn a 3-1 deficit in Bavaria against Bayern Munich in the second leg of their Champions League showdown.
Arsene Wenger's side are the last English hope in the competition, but my, have they dug themselves into a hole.
A sloppy first leg in which major questions must once again be asked about their backline has given last year's beaten finalists a major leg-up in terms of reaching the draw for the last eight.
Bayern coach Jupp Heynkes has ensured his side will not be complacent and a team with the European pedigree and experience they possess - they are one shy of 150 wins in the European Cup - should not let an advantage like this slip from their grasp.
They have a formidable record to uphold. They are now unbeaten in 10 home games in the competition, not including that final defeat to Chelsea.
In Wenger's heart of hearts he probably knows his goose is cooked for another season and has decided to encourage his players to take a relaxed approach to the game.
Alas, he will be without Jack Wilshere and Lukas Poldoski for the trip but they still have enough quality to potentially make it an interesting evening.
Arsenal have had 10 days to freshen up and prepare since their north London derby defeat and although they are unlikely to come out all guns blazing, a fast start with some intent and purpose looks the likely approach.
That could equally leave them exposed at the back again - cue a picture of a stoney-faced Steve Bould on the bench - which would kill the tie off in a twinkle so the advice is to back an early goal one way or the other.
Toni Kroos broke the deadlock after seven minutes at the Emirates and I think there could be early activity once again.
William Hill offer 15/8 for a goal between 0-15 minutes and that looks the way to go.
Preview posted at 1800 GMT on 12/03/2013.