Mal Boyle's Placepot picks
Each day Malcolm Boyle, the author of 'How To Win at the Tote Placepot' and a former odds compiler, will give his unique analysis of the feature meeting from a Placepot perspective.
Leicester. Click here to bet.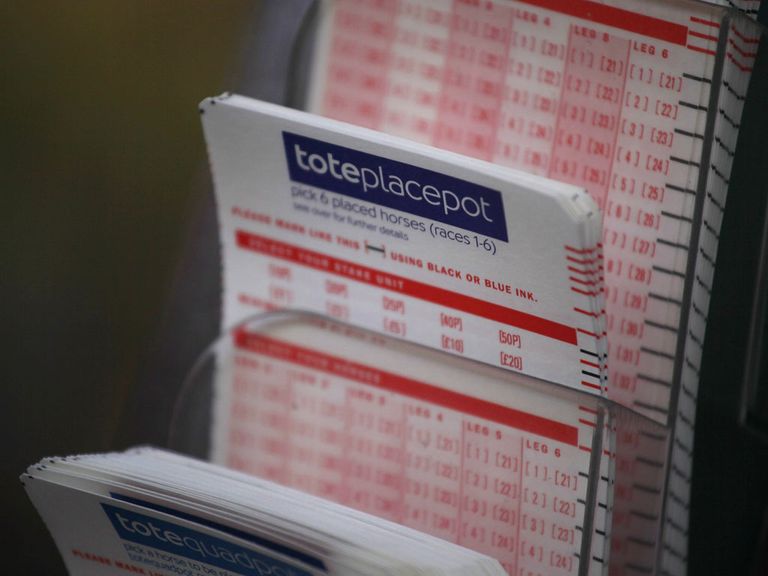 His general preview for the following day's racing will appear at around 1700 GMT the day before with the actual selections available around two hours before the first race on the day of racing so factors such as non-runners and going conditions can properly be taken into account.
LEICESTER - DECEMBER 11
---
Leicester Selections
Race 1 (12.40pm): 1 (Vivaccio) & 5 (Silsol)

Race 2 (1.10pm): 3 (Theatrelands) & 1 (Double Double)

Race 3 (1.40pm): 4 (The Bull Hayes), 1 (Gigondas), 2 (Captain Cardington) & 3 (Chankillo)

Race 4 (2.10pm): 1 (Balbriggan) & 3 (Little Chip)

Race 5 (2.40pm): 1 (Sonofagun), 4 (Edlomond) & 7 (Fitandproperjob)

Race 6 (3.10pm): 13 (Garde Ville), 1 (Billy Twyford) & 12 (Bygones Sovereign)
---
Recent toteplacepot dividends pertaining to this meeting:
2012: Abandoned
2011: £156.80
2009: £198.20
2008: £102.30
2007: £17.00
2006: £13.60
2005: £36.10
2004: £89.20
2003: £18.60

Average toteplacepot dividend at this meeting (8 years) £78.97

Average toteplacepot dividend at in 2006: £146.52 (11 meetings) - in 2007: £136.31 (9 meetings) - in 2008: £270.65 (30 meetings) - in 2009: £70.23 (7 NH meetings) - in 2010: £210.96 (5 NH meetings) - in 2011: £75.89 (12 meetings) - in 2012: £185.03 (8 NH meetings)
12.40 Venetia Williams sits third in the 2013 trainers list at Leicester this year on the three winner mark, whilst her strike rate at the venue is 24% going back five years in time. VIVACCHIO is only Venetia's third runner here this season (one winner) and the four-year-old should take plenty of kicking out of the frame at the very least. BEATRIX KIDDO receives a stone from the selection and this half sister to Raya Star could run well at an each way price, whilst SILSOL completes my trio against the field.
'Favourite factor': This is a new race with which to open proceedings at Leicester on Wednesday. 41/44 winners at Leicester this calendar year have been returned at odds of 12/1 or less, statistics which equate to 93.2%.
1.10 Only Charlie Longsdon (of the three represented trainers) has saddled a winner at Leicester in 2013 and Charlie attempts to follow up his 14/1 gold medallist with THEATRELANDS who appears to have been well placed for his first steeplechase assignment. Although Peter Bowen failed to saddle a winner via his three runners at his beloved Aintree venue on Saturday, Peter once again floored the bookmakers to a fashion having placed a 33/1 chance to each way effect in the Becher Chase. Peter saddles DOUBLE DOUBLE in this event, the seven-year-old looking to be the obvious threat to THEATRELANDS if one exists at all.
'Favourite factor': This is another new race on the programme. Seven of the ten odds on chances at Leicester in 2013 have prevailed.
1.40 Seven-year-olds have secured four of the last eight contests in a race which is confined to horses aged between four and seven years of age. The only 'qualifier' this time around is Michael Appleby's Sadler's Wells raider THE BULL HAYES, Michael having saddled the (5/4) winner of the race last year. Ryan Mahon's mount appears to have GIGONDAS to beat though in receipt of 10 pounds from the four-year-old, THE BULL HAYES should figure prominently at the business end of the contest.
'Favourite factor': Seven of the last 10 favourites have secured toteplacepot positions, statistics which include three successful market leaders alongside one joint favourite. Readers should be aware however that market leaders sent off at 1/3 and 1/2 have been beaten in recent years.
2.10 Mick Channon has only sent two horses up to Leicester during the last five years, one of which was BALBRIGGAN who scored over course and distance last week and it is easy to see why the trainer has decided to go to the well again. Beaten favourite LITTLE CHIP is expected to make BALBRIGGAN pull out nearly (but not quite) all of the stops, whilst the declaration of THE MUSICAL GUY adds interest to proceedings.
'Favourite factor': Four favourites have prevailed via nine renewals during which time, eight winners have scored at a top price of 15/2. Six of the nine market leaders have finished in the frame (exact science).
2.40 Seven-year-old's have won four of the eight renewals during the last decade and with three vintage representatives at the overnight stage, the trend is 11/8 to be extended before form enters into the reckoning. This self confessed anorak has no intention of opposing the positive trend whereby I will simply include the relevant trio in my permutation before retiring to the bar, namely SONOFAGUN, EDLOMUND and FITANDPROPERJOB.
'Favourite factor': Four renewals have slipped by without a successful favourite being recorded, albeit three of the previous four contests were secured by market leaders. Five of the eight market leaders have finished in the frame during the last decade.
3.10 Four-year-olds would have been coming to the gig but for the important fact that relevant vintage representatives are only conspicuous by their absence on this occasion! David Pipe has two potential scoundrels down at the bottom of the handicap with which to go to war and the chances of both BYGONES SOVEREIGN and GUARD VILLE are respected from an each way perspective in the lucky last. BILLY TWYFORD is a more obvious winner I guess, whilst Alan King has declared an interesting type in FRIZZO. Add Fountains Flypast into the mix after a break of 803 days and we have an interesting contest on our hands.
'Favourite factor': The only favourite (of five) to miss out on a toteplacepot position finished fourth in a fourteen runner contest, statistics which include two of the last three winners of the toteplacepot finale.
HEXHAM:
Recent toteplacepot dividends pertaining to this meeting:
2012: Abandoned
2011: £32.40
2009: £16.50
2006: £120.70
2004: £9.30
2003: £382.50

Average toteplacepot dividend at this meeting (5 years) £112.28

Average toteplacepot dividend at Hexham in 2006: £533.85 (12 meetings) - in 2007: £215.67 (14 meetings) - in 2008: £216.29 (12 meetings) - in 2009: £304.75 (13 meetings) - in 2010: £172.01 (13 meetings) - in 2011: £150.09 (14 meetings) - in 2012: £295.72 (12 meetings)
KEMPTON:
Recent toteplacepot dividends pertaining to this meeting:
2012: £105.60
2011: £196.10
2010: £56.70
2009: £94.60
2008: £1,681.00
2007: £577.60

Average toteplacepot dividend at this meeting (6 years) £451.92

Average toteplacepot dividend at Kempton (flat) in 2006: £770.29 (54 meetings) - in 2007: £481.99 (62 meetings) - in 2008: £296.68 (96 meetings) - in 2009: £474.14 (85 A/W meetings) - in 2010: £510.76 (86 A/W meetings) - in 2011: £ 316.60 (87 A/W meetings) - in 2012: £169.87 (87 A/W meetings)
LINGFIELD:
Recent toteplacepot dividends pertaining to this meeting:
2012: £35.30
2011: £7.00
2010: £49.80
2009: £20.00

Average toteplacepot dividend at this meeting (4 years) £28.03

Average toteplacepot dividend at Lingfield (flat) in 2006: £296.53 (91 meetings)-in 2007: £1,116.95 (98 meetings) - in 2008: £153.68 (90 meetings in total - NH & flat) - in 2008: £153.68 (90 meetings) - in 2009: £224.87 (69 A/W meetings) - in 2010: £205.34 (65 A/W meetings) - in 2011: £ 316.60 (87 A/W meetings) - in 2012: £393.25 (72 A/W meetings)
Biggest toteplacepot dividends in 2013:

Kelso - £24,893.30 - Wednesday May 8

Newbury (Flat) - £14,920.30 - Friday April 19

Warwick (NH) - £10,929.30 - Wednesday March 20

Southwell (A/W) - £10,256.50 - Tuesday November 19

Huntingdon - £8,731.60 - Sunday November 3

Wolverhampton - £8,672.40 - Tuesday January 22

Ayr (Flat) - £8,428.20 - Saturday September 21

Cartmel - £7,008.90 - Monday May 27

Chester - £6,671.60 - Saturday September 28

Epsom - £6,607.50 - Thursday August 1

Goodwood - £6,553.60 - Saturday August 3

Royal Ascot - £5,559.90 - Wednesday June 19

Newcastle - £5,195.70 - Friday September 6

Fontwell - £4,960.00 - Thursday August 29

Sedgefield - £4,761.40 - Friday January 11

Market Rasen - £4,713.90 - Saturday July 20

Musselburgh (Flat) - £4,426.60 - Friday August 2

Warwick (NH) - £4,232.00 - Wednesday November 20

Southwell (A/W) - £4,162.50 - Tuesday February 5

Cheltenham - £3,944.60 - Thursday April 17

Aintree - £3,890.30 - Thursday April 4

Bath - £3,723.60 - Saturday June 15

Kempton (AW) - £3,697.20 - Thursday November 14

Newbury (NH) - £3,628.70 - Saturday November 30

Kempton (AW) - £3,522.00 - Wednesday October 16

Thirsk - £3,517.40 - Monday August 12

Worcester - £3,329.00 - Sunday May 13

Newcastle (NH) - £3,120.20 - Friday November 15

Southwell (A/W) - £3,040.50 - Thursday February 28

Musselburgh (NH) - £2,929.50 - Friday November 29

Worcester - £2,826.50 - Wednesday May 22

Uttoxeter - £2,658.40 - Wednesday September 11

Ascot (Flat) - £2,656.70 - Saturday July 27

York - £2,468.70 - Saturday October 12

Haydock (NH) - £2,420.80 - Wednesday March 20

Musselburgh (Flat) - £2,367.20 - Monday October 14

Sandown (Flat) - £2,360.80 - Friday September 13

Aintree - £2,277.10 - Saturday April 6

Southwell (A/W) - £2,164.50 - Tuesday February 12

Kempton (A/W) - £2,159.50 - Wednesday April 10
2013 average toteplacepot course dividends (up to and including Monday December 9):
Flat (turf) venues:

Total Flat (turf) meetings (£394.56 - 545 meetings)

Ascot (£823.47 - 18 meetings)

Ayr (£916.03 - 14 meetings)

Bath (£505.67 - 20 meetings)

Beverley (£242.33 - 20 meetings)

Brighton (£166.68 - 18 meetings)

Carlisle (£285.87 - 11 meetings)

Catterick (£313.86 - 17 meetings)

Chepstow (£244.89 - 14 meetings)

Chester (£664.29 - 15 meetings)

Doncaster (£261.34 - 25 meetings)

Epsom (£1,118.24 - 12 meetings)

Ffos Las (£219.89 - 7 meetings)

Goodwood (£608.11 - 19 meetings)

Hamilton (£169.47 - 18 meetings)

Haydock (£347.83 - 23 meetings)

Leicester (£206.48 - 20 meetings)

Lingfield (£61.50 - 2 meeting)

Musselburgh (£688.81 - 16 meetings)

Newbury (£1,001.32 - 17 meetings)

Newcastle (£684.60 - 18 meetings)

Newmarket (July) (£207.92 - 21 meetings)

Newmarket - Rowley Mile (£232.34 - 17 meetings)

Nottingham (£230.93 - 17 meetings)

Pontefract (£234.55 - 16 meetings)

Redcar (£153.01 - 15 meetings)

Ripon (£119.96 - 16 meetings)

Salisbury (£293.42 - 15 meetings)

Sandown (£421.49 - 17 meetings)

Thirsk (£473.30 - 14 meetings)

Warwick (£76.23 - 10 meetings)

Windsor (£180.52 - 25 meetings)

Yarmouth (£250.64 - 25 meetings - other meeting failed to produce tote betting)

York (£585.87 - 16 meetings)
Mixed meetings - Flat - A/W & Turf:

Total A/W & Turf (mixed) meetings (£124.36 - 20 meetings)

Lingfield (£124.36 - 20 meetings)
A/W venues:

Total A/W meetings (£317.27 - 286 dividends via 285 meetings)

Kempton (£290.08 - 83 meetings)

Lingfield (£246.58 - 66 meetings)

Wolverhampton (£205.86 - 105 dividends via 104 meetings)

Southwell (£771.33 - 32 meetings)
N/H venues:

Total NH meetings (£395.26 via 488 meetings)

Aintree (£1,238.45 - 8 meetings)

Ascot (£441.61 - 5 meetings)

Ayr (£323.24 - 9 meetings)

Bangor (£129.59 - 11 meetings)

Carlisle (£89.93 - 11 meetings)

Cartmel (£1,062.31 - 7 meetings)

Catterick (£207.20 - 6 meetings)

Cheltenham (£523.04 - 13 meetings)

Chepstow (£80.15 - 14 meetings)

Doncaster (£179.61 - 7 meetings)

Exeter (£122.83 - 13 meetings)

Fakenham (£642.93 - 8 meetings)

Ffos Las (£247.80 - 17 meetings)

Fontwell (£459.81 - 18 meetings)

Haydock (£784.72 - 5 meetings)

Hexham (£173.71 - 12 meetings)

Huntingdon (£705.03 - 14 meetings)

Kelso (£2,233.24 - 11 meetings)

Kempton (£215.58 - 10 meetings)

Leicester (£60.54 - 7 meetings)

Lingfield (£273.70 - 7 meetings)

Ludlow (£232.84 - 14 meetings)

Market Rasen (£509.98 - 18 meetings)

Musselburgh (£458.80 - 8 meetings)

Newbury (£613.12 - 8 meetings)

Newcastle (£593.86 - 6 meetings)

Newton Abbot (£119.78 - 19 meetings)

Perth (£323.45 - 15 meetings)

Plumpton (£78.97 - 13 meetings)

Sandown (£240.01 - 9 meetings)

Sedgefield (£442.20 - 14 meetings)

Southwell (£274.71 - 17 meetings)

Stratford (£157.26 - 16 meetings)

Taunton (£141.32 - 10 meetings)

Towcester (£157.38 - 13 meetings)

Uttoxeter (£362.81 - 21 meetings)

Warwick (£1,999.04 - 8 meetings)

Wetherby (£689.89 - 15 meetings)

Wincanton (£261.08 - 16 meetings)

Wolverhampton (£82.10 - 1 meeting)

Worcester (£422.48 - 21 meetings)
Mixed meetings - NH & Flat:

Total NH & Flat mixed meetings (£134.83 - 3 meetings)

Ffos Las (£199.90 - 1 meeting)

Haydock (£87.60 - 1 meeting)

Sandown (£117.00 - 1 meeting)

The average toteplacepot dividend in 2013 stands at £383.84 (1343 dividends via 1342 meetings) up to and including Monday December 9
---
New Sky Bet customers: Claim free £5 bet every week
---