Malcolm Boyle's Placepot picks
Each day Malcolm Boyle, the author of 'How To Win at the Tote Placepot' and a former odds compiler, will give his unique analysis of the feature meeting from a Placepot perspective.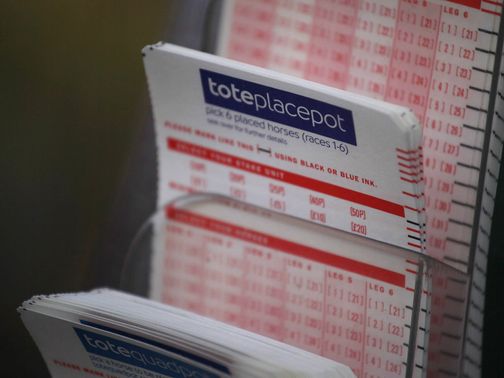 His general preview for the following day's racing will appear at around 1700 BST the day before with the actual selections available around two hours before the first race on the day of racing so factors such as non-runners and going conditions can properly be taken into account.
HAYDOCK - MAY 24
Recent toteplacepot dividends pertaining to this meeting:
2012: £36.20
2011: £142.40
2010: £19.30
2009: £287.20
2008: £19.00
2007: £144.70
2006: £66.90
2005: £258.70
2004: £358.20
2003: £55.70
2002: £109.30

Average toteplacepot dividend at this meeting (11 years) £136.13

Average toteplacepot dividend at Haydock (flat) in 2006: £357.02 (19 meetings)-in 2007: £295.62 (17 meetings)--in 2008: £295.62 (17 meetings in total--NH & flat)--in 2009: £483.32 (21 flat meetings)--in 2010: £161.48 (20 flat meetings)--in 2011: £381.93 (23 flat meetings)--in 2012: £377.93 (22 flat meetings)
2.20 Eight of the twelve toteplacepot positions have been secured by horses carrying weights of 9-2 or less, whereby STAR OF MAYFAIR, DOLPHIN VILLAGE and GABRIAL THE THUG are on my overnight short list. Alan Jarvis (STAR OF MAYFAIR) had saddled three of his last eight runners to winning effect before Wednesday's sport was contested. Last year's 6/1 winner Watheeq was the first horse mentioned in despatches and a similar winner would be most welcome to set us up for the weekend.
'Favourite factor': The four favourites thus far have secured two gold, one silver and one bronze medal.
2.55 Mick Channon (ROSE GLORIA) and Tom Dascombe (STEPPING OUT) both saddle fillies which secured silver medals on their respective debuts and connections will be hoping to go one better with their horses who showed plenty of ability at the first time of asking. Jamie Spencer rode a two-year-old winner for Charlie Hills on Thursday and the bandwagon might roll on to winning effect heading north by north west to Haydock via CHRISELLIAM, who is "built like a colt" according to the trainer.
'Favourite factor': Five of the seven favourites to date (via five renewals--three winners) have secured toteplacepot positions.
3.30 Tom Dascombe has saddled back to back victories in this event and Tom's only potential runner at the five day stage was LORD AHSLEY and sure enough, the Iffraj gelding has been offered his chance to supplement a recent five length (good ground) Thirsk success. Bryan Smart's last time out winner DIFFERENT is entitled to plenty of respect, whilst RIGHT TOUCH completes my trio against the field.
Both market leaders had finished third in their respective events before last year's 11/8 favourite finished out with the washing.
4.05 Eight of the 11 horses to have secured toteplacepot positions have carried a maximum weight of 9-2, statistics which include all four winners which were returned at 6/1-4/1-11/4-13/8. Just three horses qualify on this occasion and the pick of the relevant horses should prove to be STORMING and SURROUND SOUND. Mark Johnston came in from the cold at Goodwood with King Of The Danes on Thursday following 35 consecutive losers and now the team have ended the negative period, CORN SNOW could defy the trends by scoring here off 9-4.
'Favourite factor': The inaugural market leader obliged before the last three favourites finished out with the washing.
4.40 Three-year-olds invariably get the better of their elders in these mixed vintage maiden events and I am hoping that the pick of this year's 11 vintage representatives will prove to be TWARY, STRESA and Sir Michael Stoute's Oasis Dream newcomer PRESSURE POINT. The latter named raider is a brother to Visit who won the 'Princess Margaret' and Goodwood's Oak Hill Stakes and if possessing 80% of the ability of his brother, PRESSURE POINT should figure prominently at the very least in this grade/company.
'Favourite factor': This is a new race on the Haydock card.
5.15 Regular readers will be aware of my stance in these amateur rider events, whereby I pay as much attention to the pilots (if not more so) than to the beasts they have been booked to ride. The likes of CALL OF DUTY, HUMUNGOSAUR and LIGHT THE CITY will lack for nothing in the saddle, whereby this trio will carry my toteplacepot cash in the final leg of our favourite wager.
'Favourite factor': Last year's 100/30 favourite finished third (securing a toteplacepot position) behind horses returned at 9/2 & 5/1.  
CATTERICK:
Recent toteplacepot dividends pertaining to this meeting:
2012: £363.30
2011: £94.90
2010: £1,306.50

Average toteplacepot dividend at this meeting (3 years) £588.23

Average toteplacepot dividend at Catterick (flat) in 2006: £ (9 meetings)-in 2007: £745.20 (19 meetings)--in 2008: £281.10 (24 meetings in total--NH & flat)--in 2009: £130.26 (18 flat meetings)--in 2010: £179.09 (18 flat meetings)--in 2011: £421.45 (17 flat meetings)--in 2012: £113.70 (17 flat meetings)
MUSSELBURGH:
Recent toteplacepot dividends pertaining to this meeting:
2012: £74.80
2011: £70.40
2010: £74.70
2009: £345.10

Average toteplacepot dividend at this meeting (4 years) £141.25

Average toteplacepot dividend at Musselburgh in 2006: £196.89 (18 meetings)-in 2007: £329.90 (19 meetings)--in 2008: £329.90 (19 meetings in total--NH & flat)--in 2009: £276.86 (17 flat meetings)--in 2010: £185.82 (19 flat meetings)--in 2011: £667.98 (15 flat meetings)--in 2012: £503.84 (15 flat meetings)
TOWCESTER:
Recent toteplacepot dividends pertaining to this meeting:
2012: £15.00
2011: £131.80
2010: £43.30
2009: £82.80
2008: £3,018.30
2007: £167.30
2006: £21.10
2005: £107.50
2004: £817.90
2002: £59.70

Average toteplacepot dividend at this meeting (10 years) £446.46

Average toteplacepot dividend at Towcester in 2006: £1,326.29 (17 meetings)-in 2007: £2,583.20 (18 meetings)--in 2008: £2,583.20 (18 meetings)--in 2009: £380.71 (16 meetings)--in 2010: £718.99 (16 meetings)--in 2011: £109.73 (18 meetings)--in 2012: £122.18 (16 meetings)
YARMOUTH:
Recent toteplacepot dividends pertaining to this meeting:
2012: £86.00
2011: £152.90
2010: £23.00
2009: £211.50

Average toteplacepot dividend at this meeting (4 years) £118.34

Average toteplacepot dividend at Yarmouth in 2006: £298.71 (21 meetings)-in 2007: £550.72 (21 meetings)--in 2008: £546.20 (23 meetings)--in 2009: £1,002.22 (24 meetings)--in 2010: £148.82 (23 meetings)--in 2011: £406.21 (24 meetings)--in 2012: £872.66 (23 meetings)
Biggest toteplacepot dividends in 2013:

Kelso--£24,893.30--Wednesday May 8

Newbury (Flat)--£14,920.30--Friday April 19

Warwick (NH)--£10,929.30--Wednesday March 20

Wolverhampton--£8,672.40--Tuesday January 22

Sedgefield--£4,761.40--Friday January 11

Southwell (A/W)--£4,162.50--Tuesday February 5

Cheltenham--£3,944.60--Thursday April 17

Aintree--£3,890.30--Thursday April 4

Worcester--£3,329.00--Sunday 13th May

Southwell (A/W)--£3,040.50--Thursday February 28

Worcester--£2,826.50--Wednesday May 22

Haydock (NH)--£2,420.80--Wednesday March 20

Aintree--£2,277.10--Saturday April 6

Southwell (A/W)--£2,164.50--Tuesday February 12

Kempton (A/W)--£2,159.50--Wednesday April 10
2013 Average toteplacepot dividends (up to and including Wednesday May 22nd-A-Z racecourse guide:
Flat (turf) venues:

Total Flat (turf) meetings (£441.42--100 meetings)

Ascot (£246.50--3 meetings)

Bath (£519.35--4 meetings)

Beverley (£343.09--4 meetings)

Brighton (£128.60--1 meeting)

Catterick (£200.27--3 meetings)

Chepstow (£270.80--3 meetings)

Chester (£546.07--3 meetings)

Doncaster (£288.43--8 meetings)

Epsom (£1,058.60--1 meeting)

Goodwood (£305.80--2 meetings)

Hamilton (£184.33--3 meetings)

Haydock (£237.40--1 meeting)

Leicester (£87.23--3 meetings)

Lingfield (£110.30--1 meeting)

Musselburgh (£305.93--4 meetings)

Newbury (£3,806.40--4 meetings)

Newcastle (£649.70--5 meetings)

Newmarket--Rowley Mile (£351.21--7 meetings)

Nottingham (£317.10--5 meetings)

Pontefract (£87.75--4 meetings)

Redcar (£89.17--4 meetings)

Ripon (£204.59--4 meetings)

Salisbury (£110.00--2 meetings)

Sandown (£91.70--1 meeting)

Thirsk (£326.13--4 meetings)

Warwick (£129.17--3 meetings)

Windsor (£302.70--6 meetings)

Yarmouth (£332.17--4 meetings)

York (£453.56--3 meetings)
Mixed meetings--Flat--A/W & Turf:

Total NH meetings (£111.65--2 meetings)

Lingfield (£111.65--1 meetings)
A/W venues:

Total A/W meetings (£300.23--162 dividends via 161 meetings)

Kempton (£204.81--36 meetings)

Lingfield (£228.50--47 meetings)

Wolverhampton (£319.35--57 dividends via 56 meetings)

Southwell (£589.87--22 meetings)
N/H venues:

Total NH meetings (£429.15--241 meetings)

Aintree (£1,888.77--4 meetings)

Ascot (£884.30--2 meetings)

Ayr (£206.51--8 meetings)

Bangor (£94.95--5 meetings)

Carlisle (£119.26--5 meetings)

Catterick (£235.58--5 meetings)

Cheltenham (£722.92--8 meetings)

Chepstow (£83.55--8 meetings)

Doncaster (£205.80--6 meetings)

Exeter (£95.34--7 meetings)

Fakenham (£848.48--5 meetings)

Ffos Las (£294.97--9 meetings)

Fontwell (£54.07--7 meetings)

Haydock (£927.63--3 meetings)

Hexham (£41.99--4 meetings)

Huntingdon (£67.82--7 meetings)

Kelso (£4,489.92--6 meetings)

Kempton (£289.05--7 meetings)

Leicester (£74.00--4 meetings)

Lingfield (£374.58--5 meetings)

Ludlow (£101.86--9 meetings)

Market Rasen (£261.28--7 meetings)

Musselburgh (£72.02--4 meetings)

Newbury (£232.33--5 meetings)

Newcastle (£109.07--4 meetings)

Newton Abbot (£176.40--4 meetings)

Perth (£290.07--5 meetings)

Plumpton (£81.38--8 meetings)

Sandown (£201.17--6 meetings)

Sedgefield (£763.01--8 meetings)

Southwell (£333.32--7 meetings)

Stratford (£45.83--3 meetings)

Taunton (£131.76--8 meetings)

Towcester (£146.35--8 meetings)

Uttoxeter (£370.30--6 meetings)

Warwick (£2,315.94--5 meetings)

Wetherby (£1,001.79--7 meetings)

Wincanton (£262.17--11 meetings)

Wolverhampton (£82.10--1 meeting)

Worcester (£2,242.83--3 meetings)
Mixed meetings--NH & Flat:

Total NH meetings (£102.30--2 meetings)

Haydock (£87.60--1 meeting)

Sandown (£117.00--1 meeting)

The average toteplacepot dividend in 2013 stands at £407.52 (507 dividends via 506 meetings) up to and including Wednesday May 22