Mal Boyle's Placepot picks
Each day Malcolm Boyle, the author of 'How To Win at the Tote Placepot' and a former odds compiler, will give his unique analysis of the feature meeting from a Placepot perspective.
Plumpton. Click here to bet.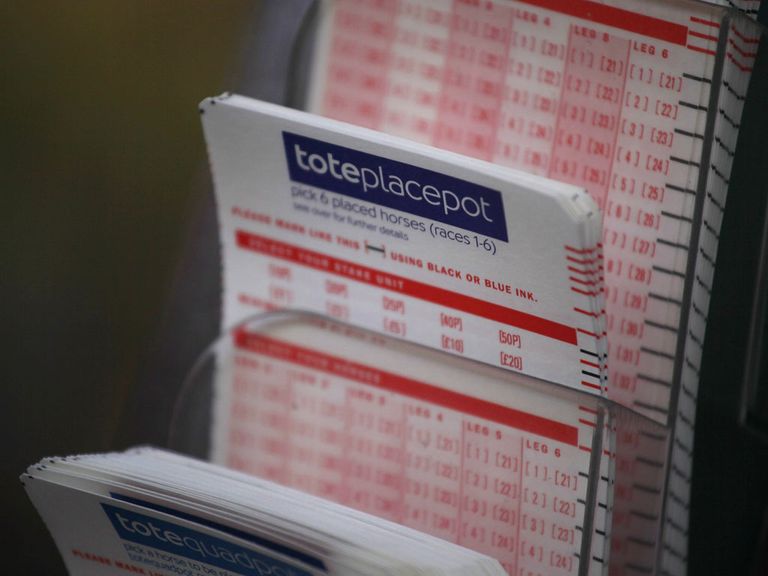 His general preview for the following day's racing will appear at around 1700 GMT the day before with the actual selections available around two hours before the first race on the day of racing so factors such as non-runners and going conditions can properly be taken into account.
PLUMPTON - MARCH 10
---
Plumpton Selections

Race 1 (2.00pm): 1 (Sergeant Mattie) & 7 (Major Milborne)

Race 2 (2.30pm): 1 (Dont Do Mondays) & 2 (Whispering Bob)

Race 3 (3.00pm): 3 (Our Phylli Vera), 4 (Sudden Wish) & 5 (Lindsay's Dream)

Race 4 (3.30pm): 2 (Dynamic Idol), 5 (Sportsreport) & 3 (Red Anchor)

Race 5 (4.00pm): 4 (Brantingham Breeze), 2 (Dom Lukka) & 5 (Solstice Son)

Race 6 (4.30pm): 2 (Tarraco), 5 (Ballyvoneen) & 8 (Flugzeug)
---
Recent toteplacepot dividends pertaining to this meeting:
2013: £15.10
2012: £381.70
2011: £82.30
2010: £32.40
2009: £24.90
2008: £870.10
2007: £66.10
2005: £29.30
2004: £44.60
2003: £82.00
2002: £301.00

Average toteplacepot dividend at this meeting (11 years) £175.40

Average toteplacepot dividend at Plumpton in 2006: £328.82 (14 meetings)-in 2007: £99.36 (19 meetings)--in 2008: £220.98 (15 meetings)--in 2009: £321.51 (13 meetings)--in 2010: £201.14 (16 meetings)--in 2011: £3,118.91 (156 meetings)--in 2012: £322.42 (15 meetings)--in 2013: £145.15 (14 meetings)
2.00 Before embarking on Plumpton's meeting, I should point out that Cheltenham's work this week will feature a brand new service from a toteplacepot perspective. After thirteen years of service, I thought you deserved additional toteplacepot information for the greatest show on earth! I am 'tweeting' these days whereby you can always use that option to pick up this service. Back to Monday's fayre by passing on news that seven of the last nine winners have been sent off at a top price of 5/2 (see further stats below). Five-year-olds lead the six-year-olds 3-2 via the last five renewals but no younger horse is among the 12 declarations, the pick of which could be two of the three six-year-old contenders, namely SERGEANT MATTIE and MAJOR MILBORNE. CALL CARLO completes my trio against the field, especially as the Venetia Williams raider was a winner under decent conditions last season. Drying ground will be in evidence here overnight which could play into the hands of the seven-year-old Karinga Bay gelding.
'favourite factor': Eight of the 13 favourites have won, though three of the other five market leaders finished out of the frame in races won by outsiders at 33/1 (twice)--20/1--8/1--13/8.
2.30 Seven-year-olds have won four of the last six renewals, with just one vintage representative letting the side down three years ago and no relevant beasts at all in last year's line up!. There were six relevant penultimate stage entries this time around and the sextet have been given the green light! The pick of the relevant beasts will hopefully prove to be WHISPERING BOB, DONT DO MONDAYS and WITCHESINTUNE.
'favourite factor': 14 of the last 15 available toteplacepot positions have been claimed by horses starting at 8/1 or less (two winning favourites). Two of the other six market leaders secured toteplacepot positions.
3.00 This handicap hurdle is confined to mares which is not conducive to creating a 'bank' for the Cheltenham Festival in principle though that said, the first two favourites obliged, whilst last year's market leader was beaten by the minimum margin. Alan King's team is coming along nicely now after their well documented 'holiday' at the start of the year. OUR PHYLLI YEAR is a four time winner and having won three times on soft ground alongside a good to firm victory, conditions should not be made as an excuse of my selection fails to do the business for us. SUDDEN WISH and last year's winner LINDSAY'S DREAM are feared most.
'favourite factor': All three favourites have claimed tote place positions via two gold medals and one of the silver variety.
3.30 Seven of the last eight winners have been returned at a top price of 9/2 whilst the five most recent gold medallists were burdened with a minimum weight of 11-4. Six-year-olds have won three of the last five renewals and putting all the stats and facts together produces an overnight short list of DYNAMIC IDOL (weight) and SPORTSREPORT (vintage). Three of the last six runners saddled by Linda Jewell have won whereby RED ANCHOR is not entirely dismissed at the time of writing.
'favourite factor': Five of the nine favourites (three winners) have claimed toteplacepot positions to date.
4.00 Six-year-olds have won five of the last 11 contests, though vintage representatives were only conspicuous by their absence two years ago. Last year's relevant runner up was beaten a head. Fortunately we have two 'wide awake' trainers this time around whereby BRANTINGHAM BREEZE and DOM LUKKA are first names on the overnight team sheet in this 'short field' contest. New readers might want to know the term (short field) used by yours truly which refers to a five/six/seven runner race in which only the first and second horses home 'qualify' from a toteplacepot/each way perspective.
'favourite factor': Only one favourite has obliged via the last nine renewals during which time, the other winners were returned at 33/1--11/1--8/1--6/1--6/1--4/1--7/2--7/2. Just two of the last six market leaders have finished in the frame.
4.30 Seven and eight-year-olds have (equally) shared six of the seven renewals of the toteplacepot finale. The only eight-year-old in the line up is Budsson who looks weighted out of contention, whereby connections of seven-year-old TARRACO might have most to fear from the likes of course and distance winner BALLYVOVEEN and FLUGZEUG.
'favourite factor': 20 of the 22 horses to claim toteplacepot positions to date started at 9/1 or less. Four of the nine market leaders have finished in the frame, statistics which include three winners.
STRATFORD:
Recent toteplacepot dividends pertaining to this meeting:
2013: ABANDONED
2012: £4,656.70
2011: £39.60
2010: £71.10
2009: £80.50
2008: £53.00
2006: £978.40
2005: £189.30
2004: £250.70
2003: £17.90
2002: £126.00

Average toteplacepot dividend at this meeting (10 years) £646.32

Average toteplacepot dividend at Stratford in 2006: £169.96 (15 meetings)-in 2007: £2,189.57 (14 meetings)--in 2008: £104.09 (15 meetings)--in 2009: £286.43 (18 meetings)--in 2010: £423.00 (18 meetings)--in 2011: £426.63 (15 meetings)--in 2012: £461.43 (18 meetings)--in 2013: £157.26 (16 meetings)
TAUNTON:
Recent toteplacepot dividends pertaining to this meeting:
2013: £16.90
2012: £35.30
2011: £155.90
2010: £38.10
2009: £39.90
2008: £93.20
2007: £15.50
2006: £44.30
2005: £99.70
2004: £47.30
2003: £101.50
2002: £176.10

Average toteplacepot dividend at this meeting (12 years) £71.96

Average toteplacepot dividend at Taunton in 2006: £349.45 (13 meetings)-in 2007: £401.95 (11 meetings)--in 2008: £296.54 (13 meetings)--in 2009: £327.68 (12 meetings)--in 2010: £135.90 (10 meetings)--in 2011: £84.07 (15 meetings)--in 2012: £300.35 (12 meetings)--in 2013: £167.91 (12 meetings)
2014 average toteplacepot returns thus far (205 meetings):

1 race with at least one favourite in the frame: £444.53 (3)

2 races with at least one favourite in the frame: £664.80 (17)

3 races with at least one favourite in the frame: £296.55 (58)

4 races with at least one favourite in the frame: £234.49 (62)

5 races with at least one favourite in the frame: £58.05 (45)

All 6 Placepot races with at least one favourite in the frame: £12.64 (20)

All references to placed horses on these pages are based on an exact science regarding general place terms offered by bookmakers & totepool.com
Biggest toteplacepot dividends in 2014:

Southwell (NH)--£4,820.20--Thursday January 22

Catterick (NH)--£2,105.50--Wednesday January 1

Leicester (NH) --£1,653.50--Friday March 7

Lingfield (A/W) --£1,469.90--Wednesday March 5

Haydock (NH) --£1,448.60--Saturday February 15

Wolverhampton --£1,416.10--Saturday February 8

Cheltenham --£1,147.10--Wednesday January 1

Wincanton --£1,047.20--Thursday March 6

Newcastle (NH) --£1,043.10--Saturday January 4
A/W venues:

Total A/W meetings (£166.27--96 meetings)

Kempton (£151.72--18 meetings)

Kempton NH Bumper (£134.05--2 meetings)

Lingfield (£183.45--27 meetings)

Lingfield NH Bumper (£27.70--1 meeting)

Southwell (£149.71--19 meetings)

Southwell NH Bumper (£17.00--1 meeting)

Wolverhampton (£183.66--28 meetings)
N/H venues:

Total NH meetings (£286.24--109 meetings)

Ascot (£139.70--2 meetings)

Ayr (£139.30--6 meetings)

Bangor (£223.40--1 meeting)

Carlisle (£164.40--2 meetings)

Catterick (£375.36--7 meetings)

Cheltenham (£942.50--2 meetings)

Chepstow (£137.05--2 meetings)

Doncaster (£290.41--7 meetings)

Exeter (£72.65--4 meetings)

Fakenham (£160.33--3 meetings)

Ffos Las (£36.40--1 meeting)

Fontwell (£669.30--1 meeting)

Haydock (£741.40--2 meetings)

Huntingdon (£160.61--5 meetings)

Kelso (£426.05--2 meetings)

Kempton (£145.60--3 meetings)

Leicester (£382.19--5 meetings)

Ludlow (£81.35--4 meetings)

Market Rasen (£95.00--3 meetings)

Musselburgh (£372.37--6 meetings)

Newbury (£303.85--4 meetings)

Newcastle (£431.40--4 meetings)

Plumpton (£122.67--3 meetings)

Sandown (£119.00--3 meetings)

Southwell (£1,228.60--4 meetings)

Sedgefield (£317.70--4 meetings)

Taunton (£29.45--4 meetings)

Towcester (£259.50--2 meetings)

Warwick (£188.02--4 meetings)

Wetherby (£57.47--4 meetings)

Wincanton (£266.27--5 meetings)

The average toteplacepot dividend in 2014 stands at £222.03 (205 meetings) up to and including Saturday March 8
---
New Sky Bet customers: Free matched bet up to £30
---