Mal Boyle's Placepot picks
Each day Malcolm Boyle, the author of 'How To Win at the Tote Placepot' and a former odds compiler, will give his unique analysis of the feature meeting from a Placepot perspective.
Bath. Click here to bet.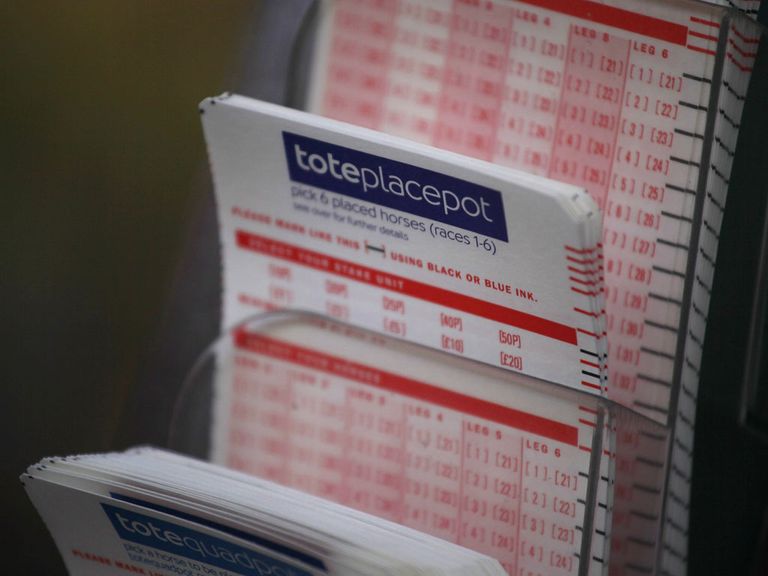 His general preview for the following day's racing will appear at around 1700 BST the day before with the actual selections available around two hours before the first race on the day of racing so factors such as non-runners and going conditions can properly be taken into account.
BATH - APRIL 19
Recent toteplacepot dividends pertaining to this meeting:
2013: £148.50
Average toteplacepot dividend at Bath in 2006: £348.94 (19 meetings)--in 2007: £733.68 (19 meetings)--in 2008: £604.54 (20 meetings)--in 2009: £226.25 (21 meetings)--in 2010: £298.42 (22 meetings)--in 2011: £657.40 (19 meetings)--in 2012: £178.30 (20 meetings)--in 2013: £505.67 (20 meetings)
4.55 I thought I would feature the first 'proper' evening meeting of the year on a day which suffers from the usual 'knockabout' racing calendar whenever Easter occurs. Unlike Christmas when meetings remain consistent, the different weeks when Easter falls causes chaos in the sport as far as this self confessed 'anorak' is concerned! Upwards and onwards in positive mode however by announcing that four-year-olds have claimed four of the five available toteplacepot positions to date (including both 7/1 & 7/2 winners) with vintage representatives being 1/2 to extend the record before form is taken into account on this occasion. Brian Meehan has only saddled more turf winners at three other racecourses than here at Bath during the last five years and Brian can add to his haul of 10 gold medallists at the venue with his Kyllachy filly SINAADI. Brian's four-year-old raider gained her only success to date on rattling fast ground, the type of conditions which should be in evidence just up the road from where I reside. Although a five-year-old, course and distance winner PLAY STREET is considered to be the main threat this time around.
'Favourite factor': Both favourites have missed out on toteplacepot positions thus far.
5.25 Charlie Hills emerged as the biggest casualty of the Craven meeting this week with his 10 runners all suffering defeat. Charlie will hope to hit the ground running now that the first big meeting is done and dusted and what better way than to greet BROADWAY RANGER in the enclosure reserved for winners after this race is contested. Charlie's Bushranger representative finished in third in a warm maiden at Doncaster last back end on his only run on turf to date and the soft ground that day probably did not play to his potential strengths. Bushranger juveniles certainly floundered under such conditions early last season and this better going could bring about a victory which will help Charlie to sleep a little easier this weekend. ASHKARI and DINNERATMIDNIGHT might offer most resistance at the business end of proceedings.
'Favourite factor': Last year's inaugural 4/1 favourite finished half a length outside the toteplacepot positions twelve months ago, when the frame was filled by horses sent off at 6/1-20/1-66/1.
6.00 With this being a new race on the card, I have listed last year's leading trainers at the track in 2013 below, though I have not mentioned the jockeys. Award yourself ten house points if you can name the relevant rider. Wait for......having ridden 10 winners, Cathy Gannon led the way! Back to this contest by suggesting that I will stick to a formula I often use when trends are not in place, nominating four-year-old raiders RED FOUR and FITZWILLY to take care of their older rivals. Others worth a second look include ANNALUNA and SEE AND BE SEEN, two raiders that can't have ground quick enough for them to give of their best.
'Favourite factor': This is a new race on the Bath card. Mick Channon, Jo Hughes and Richard Hannon (Senior) led the trainer table at Bath last year on the seven winner mark, though far better strike rates emerged from Sir Mark Prescott (6/12) and Mark Johnston (6/14).
6.30 Mick Channon secured the first two (of three) contests before his 16/1 outsider finished 6/15 last year. Mick has offered the green light to JERSEY BULL and MAY ONE on this occasion, the first named raider having run well when beaten four lengths on his debut having given trouble before the race was contested. If Mick's Clodovil raider has learned from that experience the April foal could go very close to winning this contest, whilst stable companion MAY ONE is a Winker Watson representative filly who should pay her way throughout the year. Others to consider over your favourite late night tipple/early morning breakfast include SIMPLY MAGIC and (possibly) the unfortunately named STINKY SOCKS.
'Favourite factor': Market leaders have secure two toteplacepot positions via gold and silver medals from three renewals to date.
7.00 Four-year-olds have won four of the last five contests whilst claiming seven of the last nine available toteplacepot positions. Although only one of Roger Varian's runners won at Newmarket this week, four others finished in the frame (exact science), statistics which included three silver medallists. Roger saddles EXCEPTIONELLE in this event and the Exceed And Excel raider is the first name on my team sheet. JILLNEXTDOOR has shown some of her best form in the early part of her previous two seasons and comes here with toteplacepot claims, possibly alongside the likes of MARCH and course and distance winner LILBOURNE LASS.
'Favourite factor': Five years have slipped by since the last favourite obliged, through eight of the last nine gold medallists have prevailed at a top price of 9/1. Eight of the 12 market leaders during the study period have secured toteplacepot positions.
7.30 Only one of the 15 four-year-olds has secured a toteplacepot position in this event thus far, a scenario which is a very rare find during my hours of study! Opting for older horses on this occasion accordingly, I'll settle for CHESTER 'SLITTLEGEM, DARK LANE, WHERE'S REILLEY and CATALINAS DIAMOND against the other 13 contenders, though not with a great deal of confidence it has to be said.
'Favourite factor': Just one of three favourites (silver medallist) has finished in the money thus far.
NOTTINGHAM:

Average toteplacepot dividend at Nottingham in 2006: £1,098.70 (20 meetings)-in 2007: £167.32 (17 meetings)--in 2008: £554.42 (19 meetings)--in 2009: £4,695.70 (20 meetings)--in 2010: £488.28 (18 meetings)--in 2011: £827.84 (20 meetings)--in 2012: £514.64 (16 meetings)--in 2013: £230.93 (17 meetings)
CARLISLE:

Average toteplacepot dividend at Carlisle (NH) in 2006: £105.54 (10 meetings)-in 2007 (NH): £595.00 (9 meetings)--in 2008: £3,021.79 (16 meetings in total--NH & Flat)--in 2009: £410.88 (10 NH meetings)--in 2010: £1,126.93 (8 NH meetings)--in 2011: £383.43 (12 NH meetings)--in 2012: £276.96 (10 meetings)--in 2013: £88.50 (12 meetings)
HAYDOCK:

Average toteplacepot dividend at Haydock (NH) in 2006: £605.37 (11 meetings)-in 2007: £758.40 (9 meetings)--in 2009: £169.14 (7 NH meetings)--in 2010: £316.42 (7 NH meetings)--in 2011: £109.30 (8 NH meetings)--in 2012: £197.10 (8 NH meetings)--in 2013: £653.93 (6 meetings)
NEWTON ABBOT:

Average toteplacepot dividend at Newton Abbot in 2006: £199.99 (16 meetings)-2007 £186.16 (15 meetings)--in 2008: £119.29 (17 meetings)--in 2009: £94.09 (18 meetings)--in 2010: £ 181.27 (17 meetings)--in 2011: £281.79 (18 meetings)--in 2012: £417.87 (15 meetings)--in 2013: £119.78 (19 meetings)
KEMPTON:

Average toteplacepot dividend at Kempton (flat) in 2006: £770.29 (54 meetings)-in 2007: £481.99 (62 meetings)--in 2008: £296.68 (96 meetings in total--NH & flat)--in 2008: £296.68 (96 meetings)--in 2009: £474.14 (85 A/W meetings)--in 2010: £510.76 (86 A/W meetings)--in 2011: £ 316.60 (87 A/W meetings)--in 2012: £169.87 (87 A/W meetings)--in 2013: £280.70 (86 A/W meetings)
2014 average toteplacepot returns thus far (347 meetings):

Favourites failing to reach the frame in all six races: £44,616.30 (1)

1 race with at least one favourite in the frame: £696.86 (5)

2 races with at least one favourite in the frame: £1,475.88 (35)

3 races with at least one favourite in the frame: £484.99 (93)

4 races with at least one favourite in the frame: £223.45 (101)

5 races with at least one favourite in the frame: £56.48 (76)

All 6 Placepot races with at least one favourite in the frame: £15.02 (36)

All references to placed horses on these pages are based on an exact science regarding general place terms offered by bookmakers & totepool.com
Biggest toteplacepot dividends in 2014:

Cheltenham--£44,616.30--Friday March 14

Pontefract--£26,272.90--Tuesday April 8

Warwick (NH)--£6,946.60--Sunday March 9

Wolverhampton--£5,122.30--Friday April 11

Southwell (NH)--£4,820.20--Thursday January 22

Stratford--£2,571.90--Saturday March 22

Cheltenham--£2,414.40--Thursday April 17

Lingfield (A/W)--£2,320.10--Saturday March 22

Catterick (NH)--£2,105.50--Wednesday January 1

Doncaster (Flat)--£2,002.40--Sunday March 30
Flat Turf venues:

Total Flat Turf meetings (£1,840.96--18 meetings)

Beverley (£1,034.90--1 meeting)

Doncaster (£1,036.70--2 meetings)

Catterick (£28.50--1 meeting)

Leicester (£306.10--1 meeting)

Newbury (£344.50--2 meetings)

Newcastle (£354.90--1 meeting)

Newmarket (Rowley Mile) (£95.15--2 meetings)

Nottingham (£18.20--1 meeting)

Pontefract (£13,144.30--2 meetings)

Redcar (£15.70--1 meeting)

Ripon (£81.80--1 meeting)

Thirsk (£787.90--1 meeting)

Windsor (£636.35--2 meetings)
A/W venues:

Total A/W meetings (£214.68--143 meetings)

Kempton (£132.38--30 meetings)

Kempton NH Bumper (£134.05--2 meetings)

Lingfield (£215.92--37 meetings)

Lingfield NH Bumper (£27.70--1 meeting)

Southwell (£174.44--29 meetings)

Southwell NH Bumper (£17.00--1 meeting)

Wolverhampton (£274.14--43 meetings)
N/H venues:

Total NH meetings (£583.29--186 meetings)

Aintree (£676.70--3 meetings)

Ascot (£144.23--3 meetings)

Ayr (£360.01--8 meetings)

Bangor (£271.67--3 meetings)

Carlisle (£247.32--4 meetings)

Catterick (£375.36--7 meetings)

Cheltenham (£6,245.94--8 meetings)

Chepstow (£240.40--5 meetings)

Doncaster (£290.41--7 meetings)

Exeter (£383.28--6 meetings)

Fakenham (£137.80--4 meetings)

Ffos Las (£340.25--4 meetings)

Fontwell (£195.89--4 meetings)

Haydock (£661.47--3 meetings)

Hexham (£472.80--3 meetings)

Huntingdon (£153.00--6 meetings)

Kelso (£310.15--4 meetings)

Kempton (£133.84--5 meetings)

Leicester (£382.19--5 meetings)

Ludlow (£69.70--6 meetings)

Market Rasen (£118.86--6 meetings)

Musselburgh (£372.37--6 meetings)

Newbury (£209.60--6 meetings)

Newcastle (£454.85--6 meetings)

Newton Abbot (£217.30--1 meeting)

Plumpton (£146.32--5 meetings)

Sandown (£119.00--3 meetings)

Southwell (£1,026.91--6 meetings)

Sedgefield (£238.98--8 meetings)

Stratford (£690.25--4 meetings)

Taunton (£161.20--8 meetings)

Towcester (£148.68--5 meetings)

Uttoxeter (£336.85--2 meetings)

Warwick (£1,287.67--6 meetings)

Wetherby (£93.64--7 meetings)

Wincanton (£187.78--8 meetings)

The average toteplacepot dividend in 2014 stands at £500.34 (347 meetings) up to and including Thursday April 17
---
New Sky Bet customers: Free matched bet up to £30
---