Mal Boyle's Placepot analysis
Our Placepot expert Mal Boyle brings you his analysis for Thursday afternoon's meeting at Hamilton.
Ripon. Click here to bet.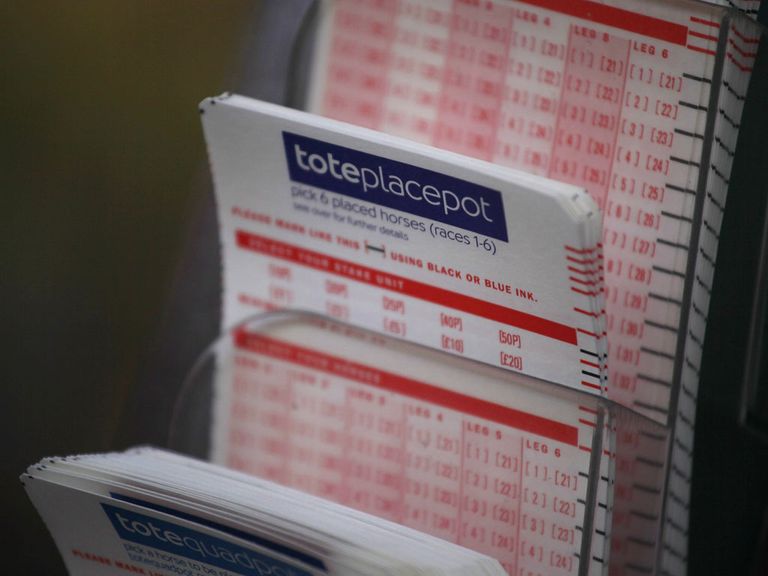 Each day Malcolm Boyle, the author of 'How To Win at the Tote Placepot' and a former odds compiler, will give his unique analysis of the feature meeting from a Placepot perspective. His general preview for the following day's racing will appear at around 1700 BST the day before with the actual selections available around two hours before the first race on the day of racing so factors such as non-runners and going conditions can properly be taken into account.
HAMILTON – JUNE 5
Average toteplacepot dividend at Hamilton in 2006: £148.07 (17 meetings)—in 2007: £221.93 (18 meetings)-in 2008: £968.92 (18 meetings)-in 2009: £173.54 (18 meetings)-in 2010: £209.31 (18 meetings)-in 2011: £234.83 (18 meetings)-in 2012: £446.37 (15 meetings)-in 2013: £169.47 (18 meetings)
Early season results at Hamilton last year given that there is no history to this meeting.
Number of races at Hamilton in the pre-Royal Ascot period of 2013: 35 Favourite stats: 10 (28.6% of races-includes joint and co favourites) Odds on ratio: 1/3
Leading trainers of winners at Hamilton in 2013: 5/10-Kevin Ryan (7/2-8/1-5/2-11/4*-Evs*)
5/27-Keith Dalgleish (12/1-3/1-3/1*-5/1-18/1)
3/6-David Nicholls (Evs*-11/1-11/4)
3/8-Eric Alston (6/5*-10/1-9/2)
3/10-Richard Fahey (7/2-6/4*-9/4*)
3/13-Alan Berry (14/1-12/1-10/1)
3/16-Alan Swinbank (25/1-9/2-7/1)
32/35 (91.4%) were returned at odds of 12/1 or less
Trainers of most beaten favourites: 2-Eric Alston (9/4 & 7/2)
2-Keith Dalgleish (4/9 & 85/40)
2-Michael Dods (3/1* & 5/2)
2-Richard Fahey (11/8 & 9/4)
2-David Nicholls (9/4 & 9/2)
2-David O'Meara (7/4 & 10/3)
2-Bryan Smart (4/1** & 7/2)
2-Alan Swinbank (11/8 & 11/4)
2.00 MAJOR MUSCARI represents Shaun Harris who has his team in wonderful form, the trainer having saddled eight of his last 15 runners to winning effect. Jason Hart has ridden two of those winners and the pilot has been booked to ride the Exceed And Excel raider this time around. Jim Goldie has also saddled eight gold medallists during the period (albeit via 41 representatives) whereby Jim's recent (good to soft) Ayr winner CLASSY ANNE should prove to be the pick of the three stable raiders on this occasion. GREENHEAD HIGH completes my trio against the other eight contenders in the opening event on the card.
2.30 David O'Meara has secured 28 points of level stake profits during the last fortnight (via 10 winners) at the time of writing whereby MR MCLAREN is expected to step up on his debut effort, especially with Royal Applause stock excelling over this six furlong trip as a general rule of thumb. MARGRETS GIFT and PEOTREE IN MOTION are expected to offer most resistance at the business end of proceedings.
3.00 KAY GEE BE represents Alan Berry whose string have stormed back to form this season having shown that the stable was beginning to fire again last season. Alan's ratio at Hamilton this season is 4/8, figures which offer 59 points of level stake profits! Ten time winner DHAULAR DAR was winning in Class 2 company not so long ago (official rating of 119) and now running off a mark of 58 in a Class 6 event, it might prove unwise to write off the twelve-year-old, even though Jim Goldie's Indian Ridge gelding has only secured one victory during the last two and half years. LIL SOPHELLA and EASTWARD HO are others who are up to winning in this grade/company.
3.30 Course winner LORD FRANKLIN loves fast ground and with the projected conditions suiting Eric Alston's Iceman raider, three pound claimer Jason Hart should get a decent tune out of the five-year-old. Ruth Carr (see stats in the 4.30 event) has her team in rude health whereby ELLAAL has to be included in the mix, possibly alongside SHOURANOUR at the overnight stage.
4.00 Alan Berry's course and distance winner JORDAURA was winning under good conditions two victories ago, albeit Alan's eight-year-old has gained his other six turf successes on ground with soft featuring in the going description. Connections will probably be hoping for some rain accordingly, though if the juice does not arrive in time, WAR LORD and CALL OF DUTY might dominate proceedings.
4.30 Ruth Carr's recent ratio stood at 3/9 (12/1-11/1-6/4*) when this analysis was written with course and distance winner HAB REEH attempting to improve the trend still further on behalf of the yard in the toteplacepot finale. Marjorie Fife saddled a 22/1 winner at Ripon on Tuesday and MANDALAY KING is the second of Marjorie's two raiders on the card here. All going seems to come alike to Marjorie's nine time winner, whilst others to consider include ORWELLIAN and GONINODAETHAT.
FFOS LAS:
Average toteplacepot dividend at Ffos Las in 2009: £57.17 (6 NH meetings)-in 2010: £1,655.07 (13 NH meetings)-in 2011: £701.87 (19 NH meetings)-in 2012: £1,767.25 (16 NH meetings)-in 2013: £265.24 (18 meetings)
LINGFIELD (TURF & A/W MIXED):
Average toteplacepot dividend at Lingfield (flat) in 2006: £296.53 (91 meetings)—in 2007: £1,116.95 (98 meetings)-in 2008: £153.68 (90 meetings in total-NH & flat)-in 2009: £224.53 (17 mixed turf & A.W meetings)-in 2010: £107.39 (19 mixed turf & A.W meetings)-in 2011: £685.02 (20 mixed flat meetings-Turf & A/W)-in 2012: £173.25 (13 flat meetings)-in 2013: £124.36 (20 meetings)
KEMPTON:
Average toteplacepot dividend at Kempton (flat) in 2006: £770.29 (54 meetings)—in 2007: £481.99 (62 meetings)-in 2008: £296.68 (96 meetings in total-NH & flat)-in 2008: £296.68 (96 meetings)-in 2009: £474.14 (85 A/W meetings)-in 2010: £510.76 (86 A/W meetings)-in 2011: £ 316.60 (87 A/W meetings)-in 2012: £169.87 (87 A/W meetings)-in 2013: £280.70 (86 A/W meetings)
WOLVERHAMPTON:
Average toteplacepot dividend at Wolverhampton in 2006: £379.47 (111 meetings)—in 2007: £499.42 (120 meetings)-2008: £447.58 (100 meetings)-in 2009: £505.07 (94 meetings)-in 2010: £204.35 (96 meetings)-in 2011: £254.21 (100 meetings)-in 2012: £198.75 (110 dividends via 109 meetings)-in 2013: £ 236.49 (111 dividends via 110 meetings)
2014 average toteplacepot returns thus far (569 meetings):
Favourites failing to reach the frame in all six races: £44,616.30 (1)
1 race with at least one favourite in the frame: £576.58 (12)
2 races with at least one favourite in the frame: £1,216.84 (64)
3 races with at least one favourite in the frame: £440.62 (147)
4 races with at least one favourite in the frame: £209.60 (169)
5 races with at least one favourite in the frame: £62.09 (126)
All 6 Placepot races with at least one favourite in the frame: £14.91 (50)
All references to placed horses on these pages are based on an exact science regarding general place terms offered by bookmakers & totepool.com
Biggest toteplacepot dividends in 2014:
Cheltenham-£44,616.30-Friday March 14
Pontefract-£26,272.90-Tuesday April 8
Warwick (NH)-£6,946.60-Sunday March 9
Wolverhampton-£5,122.30-Friday April 11
Southwell (NH)-£4,820.20-Thursday January 22
Doncaster (flat)-£3,701.90-Friday April 25
Wetherby-£3,148.90-Thursday May 29
Wincanton-£2,871.50-Thursday May 8
Yarmouth-£2,868.90-Monday April 21
Stratford-£2,571.90-Saturday March 22
Cheltenham-£2,414.40-Thursday April 17
Fontwell-£2,374.70-Friday May 2
Lingfield (A/W)-£2,320.10-Saturday March 22
Catterick (NH)-£2,105.50-Wednesday January 1
Doncaster (Flat)-£2,002.40-Sunday March 30
Flat Turf venues:
Total Flat Turf meetings (£491.48-140 meetings)
Ascot (£129.33-3 meetings)
Ayr (£299.20-3 meetings)
Bath (£226.04-5 meetings)
Beverley (£502.68-5 meetings)
Brighton (£145.00-5 meetings)
Carlisle (£217.45-2 meetings)
Catterick (£119.71-5 meetings)
Chepstow (£32.50-4 meetings)
Chester (£179.89-4 meetings)
Doncaster (£922.23-7 meetings)
Epsom (£386.00-1 meeting)
Goodwood (£76.25-4 meetings)
Hamilton (£262.47-3 meetings)
Haydock (£290.87-6 meetings)
Leicester (£130.36-6 meetings)
Lingfield (£877.00-1 meeting)
Musselburgh (£316.71-5 meetings)
Newbury (£355.42-5 meetings)
Newcastle (£174.73-5 meetings)
Newmarket (Rowley Mile) (£173.17-7 meetings)
Newmarket (July) (£382.90-2 meetings)
Nottingham (£261.34-7 meetings)
Pontefract (£6,662.15-4 meetings)
Redcar (£399.13-6 meetings)
Ripon (£51.77-4 meetings)
Thirsk (£457.12-4 meetings)
Salisbury (£195.03-3 meetings)
Sandown (£154.97-3 meetings)
Warwick (£47.77-4 meetings-only two races contested at the May 20 meeting)
Windsor (£225.52-8 meetings)
Yarmouth (£831.07-5 meetings)
York (£889.53-4 meetings)
Mixed Turf & A/W venues:
Lingfield (£87.65-2 meetings)
A/W venues:
Total A/W meetings (£200.72-164 meetings)
Kempton (£120.16-37 meetings)
Kempton NH Bumper (£134.05-2 meetings)
Lingfield (£203.26-43 meetings)
Lingfield NH Bumper (£27.70-1 meeting)
Southwell (£158.40-33 meetings)
Southwell NH Bumper (£17.00-1 meeting)
Wolverhampton (£268.47-47 meetings)
N/H venues:
Total NH meetings (£519.77-262 meetings)
Aintree (£682.40-4 meetings)
Ascot (£144.23-3 meetings)
Ayr (£360.01-8 meetings)
Bangor (£209.62-5 meetings)
Carlisle (£522.96-6 meetings)
Cartmel (£131.90-3 meetings)
Catterick (£375.36-7 meetings)
Cheltenham (£5,553.28-9 meetings)
Chepstow (£197.61-7 meetings)
Doncaster (£290.41-7 meetings)
Exeter (£332.49-7 meetings)
Fakenham (£160.26-7 meetings)
Ffos Las (£381.93-8 meetings)
Fontwell (£460.75-7 meetings)
Haydock (£817.85-4 meetings)
Hexham (£481.69-6 meetings)
Huntingdon (£131.48-8 meetings)
Kelso (£297.68-7 meetings)
Kempton (£133.63-6 meetings)
Leicester (£382.19-5 meetings)
Ludlow (£93.57-8 meetings)
Market Rasen (£121.51-8 meetings)
Musselburgh (£372.37-6 meetings)
Newbury (£209.60-6 meetings)
Newcastle (£454.85-6 meetings)
Newton Abbot (£432.42-5 meetings)
Perth (£191.04-5 meetings)
Plumpton (£267.18-8 meetings)
Sandown (£205.02-4 meetings)
Southwell (£804.24-8 meetings)
Sedgefield (£219.09-10 meetings)
Stratford (£442.27-7 meetings)
Taunton (£144.18-9 meetings)
Towcester (£112.88-10 meetings)
Uttoxeter (£180.12-6 meetings)
Warwick (£1,287.67-6 meetings)
Wetherby (£387.17-10 meetings)
Wincanton (£439.67-10 meetings)
Worcester (£89.92-4 meetings)
Mixed Flat & NH venues:
Haydock (£311.40-1 meeting)

The average toteplacepot dividend in 2014 stands at £439.41 (565 meetings) up to and including Monday June 2
---
New Sky Bet customers: Free matched bet up to £30
---
etings)
Kempton (£120.16--37 meetings)
Kempton NH Bumper (£134.05--2 meetings)
Lingfield (£203.26--43 meetings)
Lingfield NH Bumper (£27.70--1 meeting)
Southwell (£158.40--33 meetings)
Southwell NH Bumper (£17.00--1 meeting)
Wolverhampton (£268.47--47 meetings)

N/H venues:
Total NH meetings (£521.58--261 meetings)
Aintree (£682.40--4 meetings)
Ascot (£144.23--3 meetings)
Ayr (£360.01--8 meetings)
Bangor (£209.62--5 meetings)
Carlisle (£522.96--6 meetings)
Cartmel (£131.90--3 meetings)
Catterick (£375.36--7 meetings)
Cheltenham (£5,553.28--9 meetings)
Chepstow (£197.61--7 meetings)
Doncaster (£290.41--7 meetings)
Exeter (£332.49--7 meetings)
Fakenham (£179.05--6 meetings)
Ffos Las (£381.93--8 meetings)
Fontwell (£460.75--7 meetings)
Haydock (£817.85--4 meetings)
Hexham (£481.69--6 meetings)
Huntingdon (£131.48--8 meetings)
Kelso (£297.68--7 meetings)
Kempton (£133.63--6 meetings)
Leicester (£382.19--5 meetings)
Ludlow (£93.57--8 meetings)
Market Rasen (£121.51--8 meetings)
Musselburgh (£372.37--6 meetings)
Newbury (£209.60--6 meetings)
Newcastle (£454.85--6 meetings)
Newton Abbot (£432.42--5 meetings)
Perth (£191.04--5 meetings)
Plumpton (£267.18--8 meetings)
Sandown (£205.02--4 meetings)
Southwell (£804.24--8 meetings)
Sedgefield (£219.09--10 meetings)
Stratford (£442.27--7 meetings)
Taunton (£144.18--9 meetings)
Towcester (£112.88--10 meetings)
Uttoxeter (£180.12--6 meetings)
Warwick (£1,287.67--6 meetings)
Wetherby (£387.17--10 meetings)
Wincanton (£439.67--10 meetings)
Worcester (£89.92--4 meetings)

Mixed Flat & NH venues:
Haydock (£311.40--1 meeting)


The average toteplacepot dividend in 2014 stands at £438.02 (563 meetings) up to and including Saturday May 31
---
New Sky Bet customers: Free matched bet up to £30
---
etings)
Kempton (£120.16--37 meetings)
Kempton NH Bumper (£134.05--2 meetings)
Lingfield (£203.26--43 meetings)
Lingfield NH Bumper (£27.70--1 meeting)
Southwell (£158.40--33 meetings)
Southwell NH Bumper (£17.00--1 meeting)
Wolverhampton (£268.47--47 meetings)

N/H venues:
Total NH meetings (£521.58--261 meetings)
Aintree (£682.40--4 meetings)
Ascot (£144.23--3 meetings)
Ayr (£360.01--8 meetings)
Bangor (£209.62--5 meetings)
Carlisle (£522.96--6 meetings)
Cartmel (£131.90--3 meetings)
Catterick (£375.36--7 meetings)
Cheltenham (£5,553.28--9 meetings)
Chepstow (£197.61--7 meetings)
Doncaster (£290.41--7 meetings)
Exeter (£332.49--7 meetings)
Fakenham (£179.05--6 meetings)
Ffos Las (£381.93--8 meetings)
Fontwell (£460.75--7 meetings)
Haydock (£817.85--4 meetings)
Hexham (£481.69--6 meetings)
Huntingdon (£131.48--8 meetings)
Kelso (£297.68--7 meetings)
Kempton (£133.63--6 meetings)
Leicester (£382.19--5 meetings)
Ludlow (£93.57--8 meetings)
Market Rasen (£121.51--8 meetings)
Musselburgh (£372.37--6 meetings)
Newbury (£209.60--6 meetings)
Newcastle (£454.85--6 meetings)
Newton Abbot (£432.42--5 meetings)
Perth (£191.04--5 meetings)
Plumpton (£267.18--8 meetings)
Sandown (£205.02--4 meetings)
Southwell (£804.24--8 meetings)
Sedgefield (£219.09--10 meetings)
Stratford (£442.27--7 meetings)
Taunton (£144.18--9 meetings)
Towcester (£112.88--10 meetings)
Uttoxeter (£180.12--6 meetings)
Warwick (£1,287.67--6 meetings)
Wetherby (£387.17--10 meetings)
Wincanton (£439.67--10 meetings)
Worcester (£89.92--4 meetings)

Mixed Flat & NH venues:
Haydock (£311.40--1 meeting)


The average toteplacepot dividend in 2014 stands at £438.02 (563 meetings) up to and including Saturday May 31
---
New Sky Bet customers: Free matched bet up to £30
---