Mal Boyle's Placepot picks
Each day Malcolm Boyle, the author of 'How To Win at the Tote Placepot' and a former odds compiler, will give his unique analysis of the feature meeting from a Placepot perspective.
Taunton. Click here to bet.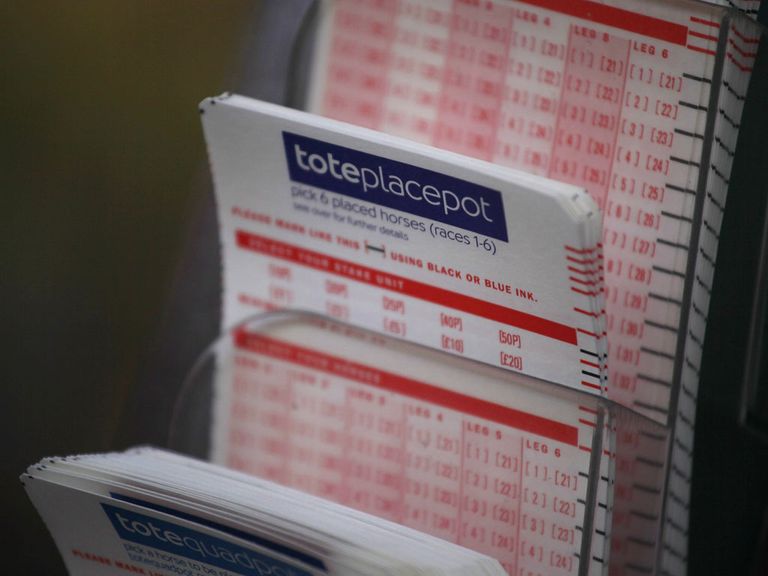 His general preview for the following day's racing will appear at around 1700 GMT the day before with the actual selections available around two hours before the first race on the day of racing so factors such as non-runners and going conditions can properly be taken into account.
TAUNTON - DECEMBER 12
Recent toteplacepot dividends pertaining to this meeting: 2012: £124.60 2011: £44.60 2009: £276.30 2008: £67.70 2007: £664.10 2006: £28.30 2005: £33.70 2004: £85.90 2003: £5.40 2002: £165.70
Average toteplacepot dividend at this meeting (10 years) £149.62
Average toteplacepot dividend at Taunton in 2006: £349.45 (19 meetings) -in 2007: £401.95 (11 meetings) -in 2008: £296.54 (13 meetings) -in 2009: £327.68 (12 meetings) -in 2010: £ 135.90 (10 meetings) -in 2011: £84.07 (15 meetings)
12.40 Six-year-olds have won both renewals thus far and this year's lone vintage representative WESTERN APPROACHES heads my overnight short list. ADVISOR and CALAF are expected to offer most resistance over the last couple of lights. For those of you thinking of backing ADVISOR from a win perspective however, trainer Mark Gillard has saddled 30 runners here at Taunton during the last five years with a winner to his name.
'Favourite factor': The two favourites have finished well down the field thus far.
1.10 All seven horse to have secured toteplacepot positions thus far have carried a minimum burden of 11-2, whereby the bottom three horses in the handicap are eliminated from my enquiries. The pick of the eight 'qualifiers' on this occasion will hopefully prove to be FOUNTAINS MARY, course and distance winner TARABELA and ONLY WITNESS.
'Favourite factor': The inaugural 6/4 favourite duly obliged before one of the two 9/2 market leaders scored twelve months ago. The other joint favourite finished out of the frame.
1.40 The 14 pounds that course and distance winner WORKBENCH receives from FUNNY STAR should bring the two runners 'upsides', though the 'dark horse' in the four runner line up is John Ferguson's CAPE DUTCH who was on the verge of carving out a decent career eighteen months ago. Dan Skelton (WORKBENCH) saddles his second runner at the venue following the success of his five-year-old here two weeks ago.
'Favourite factor': Last year's inaugural 2/1 favourite secured a toteplacepot positing when finished second in a short field event.
2.10 Paul Nicholls has secured two gold medals and one of the silver variety via three contests to date. Paul saddles AERIAL this time around when searching for his seventh winner at the venue in 2013, a figure that puts him one clear of David Pipe before the meeting starts. POWER OF GOD and DEMOGRAPHIC looks sure to become competitive as push comes to shove late doors in the contest.
'Favourite factor': Only one of the three favourites (beaten at odds of 8/15) has secured a toteplacepot position thus far.
2.40 CRACKERJACK boasts each way claims in this event, the Lahib raider representing Emma Baker who saddled one of her two runners at Fontwell to winning effect on Tuesday. SPINNING WATERS is another toteplacepot option to consider, though more obvious winners in the line up include SEASIDE SHUFFLE and SARENICE.
'Favourite factor': Last year's inaugural 5/2 favourite (Home Run) duly obliged.
3.10 After a great period for the trainer. Emma Lavelle's last 13 runners had been beaten before her only runner Wednesday scored at 3/1. Emma saddles her beaten favourite FURTHER MORE in this contest and if you want further encouragement prior to her winner on Wednesday, four of Emma's 13 recent beaten representatives secured silver medals. GIZZIT and BOBBY DOVE are toteplacepot options to peruse over your favourite late night tipple/early morning beverage.
'Favourite factor': The toteplacepot finale is a new race on the Taunton card.
HUNTINGDON:
Average toteplacepot dividend at Huntingdon in 2006: £179.93 (16 meetings)--in 2007: £745.72 (16 meetings) -in 2008: £328.09 (19 meetings) -in 2009: £419.83 (16 meetings) -in 2010: £551.04 (16 meetings) -£332.65 (17 meetings) -in 2011: £332.65 (17 meetings) -in 2012: £121.77 (13 meetings)
NEWCASTLE:
Average toteplacepot dividend at this meeting (8 years) £761.69
Average toteplacepot dividend at Newcastle (NH) in 2006: £250.15 (8 meetings) -in 2007: £871.34 (9 meetings) -in 2008: £356.30 (23 meetings) -in 2009: £369.42 (8 NH meetings) -in 2010: £120.67 (6 NH meetings) -in 2011: £321.39 (11 NH meetings) -in 2012: £338.03 (11 meetings)
KEMPTON:
Recent toteplacepot dividends pertaining to this meeting: 2012: £291.40 2011: £95.50 2010: £282.10 2009: £5.00
Average toteplacepot dividend at this meeting (4 years) £168.50
Average toteplacepot dividend at Kempton (flat) in 2006: £770.29 (54 meetings)-in 2007: £481.99 (62 meetings) -in 2008: £296.68 (96 meetings in total -NH & flat) -in 2008: £296.68 (96 meetings) -in 2009: £474.14 (85 A/W meetings) -in 2010: £510.76 (86 A/W meetings) -in 2011: £ 316.60 (87 A/W meetings)
Biggest toteplacepot dividends in 2013:
Kelso -£24,893.30 -Wednesday May 8
Newbury (Flat) -£14,920.30 -Friday April 19
Warwick (NH) -£10,929.30 -Wednesday March 20
Southwell (A/W) -£10,256.50 -Tuesday November 19
Huntingdon -£8,731.60 -Sunday November 3
Wolverhampton -£8,672.40 -Tuesday January 22
Ayr (Flat) -£8,428.20 -Saturday September 21
Cartmel -£7,008.90 -Monday May 27
Chester -£6,671.60 -Saturday September 28
Epsom -£6,607.50 -Thursday August 1
Goodwood -£6,553.60 -Saturday August 3
Royal Ascot -£5,559.90 -Wednesday June 19
Newcastle -£5,195.70 -Friday September 6
Fontwell -£4,960.00 -Thursday August 29
Sedgefield -£4,761.40 -Friday January 11
Market Rasen -£4,713.90 -Saturday July 20
Musselburgh (Flat) -£4,426.60 -Friday August 2
Warwick (NH) -£4,232.00 -Wednesday November 20
Southwell (A/W) -£4,162.50 -Tuesday February 5
Cheltenham -£3,944.60 -Thursday April 17
Aintree -£3,890.30 -Thursday April 4
Bath -£3,723.60 -Saturday June 15
Kempton (AW) -£3,697.20 -Thursday November 14
Newbury (NH) -£3,628.70 -Saturday November 30
Kempton (AW) -£3,522.00 -Wednesday October 16
Thirsk -£3,517.40 -Monday August 12
Worcester -£3,329.00 -Sunday May 13
Newcastle (NH) -£3,120.20 -Friday November 15
Southwell (A/W) -£3,040.50 -Thursday February 28
Musselburgh (NH) -£2,929.50 -Friday November 29
Worcester -£2,826.50 -Wednesday May 22
Uttoxeter -£2,658.40 -Wednesday September 11
Ascot (Flat) -£2,656.70 -Saturday July 27
York -£2,468.70 -Saturday October 12
Haydock (NH) -£2,420.80 -Wednesday March 20
Musselburgh (Flat) -£2,367.20 -Monday October 14
Sandown (Flat) -£2,360.80 -Friday September 13
Aintree -£2,277.10 -Saturday April 6
Southwell (A/W) -£2,164.50 -Tuesday February 12
Kempton (A/W) -£2,159.50 -Wednesday April 10
2013 average toteplacepot course dividends (up to and including Tuesday December 10):
Flat (turf) venues:

Total Flat (turf) meetings (£394.56 -545 meetings)
Ascot (£823.47 -18 meetings)
Ayr (£916.03 -14 meetings)
Bath (£505.67 -20 meetings)
Beverley (£242.33 -20 meetings)
Brighton (£166.68 -18 meetings)
Carlisle (£285.87 -11 meetings)
Catterick (£313.86 -17 meetings)
Chepstow (£244.89 -14 meetings)
Chester (£664.29 -15 meetings)
Doncaster (£261.34 -25 meetings)
Epsom (£1,118.24 -12 meetings)
Ffos Las (£219.89 -7 meetings)
Goodwood (£608.11 -19 meetings)
Hamilton (£169.47 -18 meetings)
Haydock (£347.83 -23 meetings)
Leicester (£206.48 -20 meetings)
Lingfield (£61.50 -2 meeting)
Musselburgh (£688.81 -16 meetings)
Newbury (£1,001.32 -17 meetings)
Newcastle (£684.60 -18 meetings)
Newmarket (July) (£207.92 -21 meetings)
Newmarket -Rowley Mile (£232.34 -17 meetings)
Nottingham (£230.93 -17 meetings)
Pontefract (£234.55 -16 meetings)
Redcar (£153.01 -15 meetings)
Ripon (£119.96 -16 meetings)
Salisbury (£293.42 -15 meetings)
Sandown (£421.49 -17 meetings)
Thirsk (£473.30 -14 meetings)
Warwick (£76.23 -10 meetings)
Windsor (£180.52 -25 meetings)
Yarmouth (£250.64 -25 meetings -other meeting failed to produce tote betting)
York (£585.87 -16 meetings)
Mixed meetings -Flat -A/W & Turf:

Total A/W & Turf (mixed) meetings (£124.36 -20 meetings)
Lingfield (£124.36 -20 meetings)
A/W venues:

Total A/W meetings (£316.44 -287 dividends via 286 meetings)
Kempton (£290.08 -83 meetings)
Lingfield (£246.58 -66 meetings)
Wolverhampton (£205.86 -105 dividends via 104 meetings)
Southwell (£750.35 -33 meetings)
N/H venues:

Total NH meetings (£394.23 via 490 meetings)
Aintree (£1,238.45 -8 meetings)
Ascot (£441.61 -5 meetings)
Ayr (£323.24 -9 meetings)
Bangor (£129.59 -11 meetings)
Carlisle (£89.93 -11 meetings)
Cartmel (£1,062.31 -7 meetings)
Catterick (£207.20 -6 meetings)
Cheltenham (£523.04 -13 meetings)
Chepstow (£80.15 -14 meetings)
Doncaster (£179.61 -7 meetings)
Exeter (£122.83 -13 meetings)
Fakenham (£642.93 -8 meetings)
Ffos Las (£247.80 -17 meetings)
Fontwell (£436.54 -19 meetings)
Haydock (£784.72 -5 meetings)
Hexham (£173.71 -12 meetings)
Huntingdon (£705.03 -14 meetings)
Kelso (£2,233.24 -11 meetings)
Kempton (£215.58 -10 meetings)
Leicester (£60.54 -7 meetings)
Lingfield (£273.70 -7 meetings)
Ludlow (£232.84 -14 meetings)
Market Rasen (£509.98 -18 meetings)
Musselburgh (£458.80 -8 meetings)
Newbury (£613.12 -8 meetings)
Newcastle (£593.86 -6 meetings)
Newton Abbot (£119.78 -19 meetings)
Perth (£323.45 -15 meetings)
Plumpton (£78.97 -13 meetings)
Sandown (£240.01 -9 meetings)
Sedgefield (£442.20 -14 meetings)
Southwell (£274.71 -17 meetings)
Stratford (£157.26 -16 meetings)
Taunton (£141.32 -10 meetings)
Towcester (£157.38 -13 meetings)
Uttoxeter (£358.43 -22 meetings)
Warwick (£1,999.04 -8 meetings)
Wetherby (£689.89 -15 meetings)
Wincanton (£261.08 -16 meetings)
Wolverhampton (£82.10 -1 meeting)
Worcester (£422.48 -21 meetings)

Mixed meetings -NH & Flat:
Total NH & Flat mixed meetings (£134.83 -3 meetings)
Ffos Las (£199.90 -1 meeting)
Haydock (£87.60 -1 meeting)
Sandown (£117.00 -1 meeting)
The average toteplacepot dividend in 2013 stands at £383.25 (1346 dividends via 1345 meetings) up to and including Tuesday December 10
---
New Sky Bet customers: Claim free £5 bet every week
---