Mal Boyle's Placepot picks
Each day Malcolm Boyle, the author of 'How To Win at the Tote Placepot' and a former odds compiler, will give his unique analysis of the feature meeting from a Placepot perspective.
Yarmouth. Click here to bet.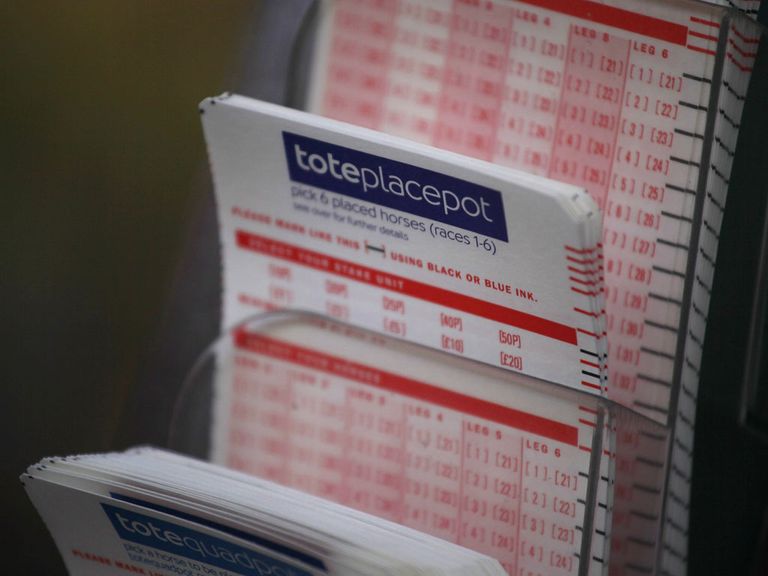 His general preview for the following day's racing will appear at around 1700 BST the day before with the actual selections available around two hours before the first race on the day of racing so factors such as non-runners and going conditions can properly be taken into account.
YARMOUTH - APRIL 21
Recent toteplacepot dividends pertaining to this meeting:
2013: £1,101.60
2012: £102.00
2011: £1,705.70
2010: £122.90
2009: £51.90
2007: £25.60
2006: £110.60
2004: £364.60
2003: £103.30

Average toteplacepot dividend at this meeting (9 years) £409.80

Average toteplacepot dividend at Yarmouth in 2006: £291.78 (21 meetings)-in 2007: £550.72 (21 meetings)--in 2008: £664.20 (23 meetings)--in 2009: £1,002.22 (24 meetings)--in 2010: £148.82 (23 meetings)--in 2011: £406.21 (24 meetings)--in 2012: £872.66 (23 meetings)--in 2013: £250.64 (25 meetings--the other meeting in 2013 failed to produce tote betting via a technicality)
1.50 Three-year-olds have won the last nine contests and vintage representatives are 4/9 to extend the advantage over their elders before form is taken into account. Last year's 16/1 three-year-old winner was one of just three horses mentioned in my analysis. Newmarket trainers have claimed nine of the 10 contests and putting the stats and facts together directs us to a short list of DAYDREAMER, TWIN POINT and HALATION. Chris Wall took Yarmouth by storm last year 'early doors' and even though his two potential outsiders will probably fail to trouble the judge in the opening race of the season, you should invariably take notice of horses sent to the track by the yard. Chris snared an 83/1 treble at the track on their May 24 meeting bringing his ratio to 3/5 and increased those figures to 8/27 by the middle of September. Because of his low profile, Chris snared 10 points of level stake profits at the track via final figures of 9/31 for the year.
'Favourite factor': Seven of the 11 favourites have finished in the frame (three winners) via 10 renewals, statistics which include two divisions of the contest five years ago.
2.25 Five of the last six winners have carried 9-1 or more and though that only eliminates two horses from the equation, all help is appreciated at this early stage of the season. Chris Wall's Fever Few would ordinarily be involved in my mix against the field though the booking of a seven pound claimer potentially takes the weight below the 'superior' barrier, whilst Chris is still waiting for his first winner this year after saddling 15 runners. This is nothing new for the trainer and his stable should be hitting form within the next few weeks or so. More likely winners on this occasion include TWO NO BIDS, KASBHOM and course and distance winner LITTLE INDIAN.
'Favourite factor': Three of the eight market leaders have claimed toteplacepot positions to date, statistics which include one (15/8) winner.
3.00 Westminster ran too bad to be true at Windsor a fortnight ago when John Gosden's team were setting up a magnificent sequence of results whereby it might be best to offer the Exceed And Excel colt a watching brief for now. That was his first run on turf to be fair though the 43 length defeat set lights flashing, even though soft ground might have contributed to the poor effort. Accordingly, I'll opt for YAGHEER, VALEN and FREE CODE on this occasion, with the latter named raider being of particular interest should the forecast rain over the latter part of the extended weekend miss the track.
'Favourite factor': This is a new race on the Yarmouth card.
3.35 With aggregate stats of 5/82 up to and including Saturday's results during the last fortnight, the six represented trainers have hardly pulled up any trees thus far this season though to entirely fair to Mick Channon (two winners during the period), plenty of his runners have rewarded each way investors of late. Mick saddles FINFLASH on this occasion and with level stake profits of 11 points during the last five years at Yarmouth, (seven of those were in evidence last year), Mick's Jeremy gelding is given the nod over PIAZON and PENNINE WARRIOR.
'Favourite factor': Another new (BOBIS--British Owners & Breeders Incentive Scheme) race on the Yarmouth programme.
4.10 Andrew Balding was waxing lyrical about DER MEISTER this time last year, albeit suggesting that the horse was a little weak at the time whereby it would take a while for the Mastercraftsman gelding to get his act together. I doubt if Andrew thought it would take this long to get the April foal to the track but now that he is here, DER MEISTER is expected to give Oisin Murphy another decent ride as the young pilot goes continues to excel in the saddle. Similar comments could probably be offered about AFFAIRE DE COEUR (Jamie Spencer riding this raider) who represents David Simcock whose record last year of just six winners within his juvenile ranks possibly contributed to the trainer waiting to give his Dalakhani representative a spin as a three-year-old, given that David's 3YO strike rate last year was seven spots above those of his younger raiders. Ed Dunlop was responsible for two beaten favourites on last year's card whereby I will probably swerve Lifejacket on this occasion.
'Favourite factor': Because Easter is three weeks later than was the case last year, we have been plagued with 'new races' these last few days and the final two races on Yarmouth's Placepot card are inaugural events which could easily get lost in the mix next year.
4.45 The 10 represented trainers 'boast' an aggregate ratio of 3/47 up to and including Saturday's sport during the last fortnight and with no trends to work with, I can only offer the tentative trio of ANA SHABABIYA, GABRIAL THE TERROR and THE DUCKING STOOL against the remaining seven contenders. That said, the latter named Julia Feilden raider has won on five of his 12 assignments at Yarmouth whilst boasting three additional medals (one silver and two bronze) for good measure. THE DUCKING STALL won the seventh race on the card at the corresponding meeting last year, though that was not on his seasonal debut at the time. The overnight reserve nomination is offered to (fast ground) course winner Super Cookie.
'Favourite factor': Should Yarmouth be granted the same fixture next year by the powers that be, the meeting would be staged on Monday April 6th which will probably result in more new races on the card. In case you are wondering why the Easter weekend is fixed on a different weekend from year to year, 'Western Christianity' celebrates the date on the first Sunday following the 'Paschal Full Moon'. Accordingly, Easter Sunday can fall anywhere between March 22 and April 25 each year.
FAKENHAM:
Recent toteplacepot dividends pertaining to this meeting:
2013: £452.30
2012: £137.90
2011: £313.00
2010: £53.70
2009: £2,202.20
2007: £280.70
2006: £55.70
2004: £2,985.80
2003:£1,661.40
2002: £256.10

Average toteplacepot dividend at this meeting (10 years) £839.87

Average toteplacepot dividend at Fakenham in 2006: £112.00 (10 meetings)-in 2007: £292.43 (9 meetings)--in 2008: £54.13 (8 meetings)--in 2009: £269.23 (10 meetings)--in 2010: £94.06 (8 meetings)--in 2011: £158.23 (11 meetings)--in 2012: £284.15 (10 NH meetings)--in 2013: £605.05 (9 meetings)
HUNTINGDON:
Recent toteplacepot dividends pertaining to this meeting:
2013: £15.40
2012: £205.90
2011: £946.60
2010: £102.90
2009: £47.90
2008: £110.90
2007: £67.80
2006: £30.80
2004: £55.40
2003: £441.00
2002: £142.50

Average toteplacepot dividend at this meeting (11 years) £197.00

Average toteplacepot dividend at Huntingdon in 2006: £179.93 (16 meetings)-in 2007: £745.72 (16 meetings)--in 2008: £328.09 (19 meetings)--in 2009: £419.83 (16 meetings)--in 2010: £551.04 (16 meetings)--in 2011: £332.65 (17 meetings)--in 2012: £121.77 (13 meetings)--in 2013: £661.37 (15 meetings)
PLUMPTON:
Recent toteplacepot dividends pertaining to this meeting:
2013: £190.60
2012: £14.90
2011: £339.70
2010: £170.60
2009: £159.40
2008: £100.60
2007: £214.10
2006: £37.10
2005: £206.60
2004: £239.30
2003: £641.60
2002: £19.80

Average toteplacepot dividend at this meeting (12 years) £194.51

Average toteplacepot dividend at Plumpton in 2006: £328.82 (14 meetings)-in 2007: £99.36 (19 meetings)--in 2008: £220.96 (15 meetings)--in 2009: £321.51 (13 meetings)--in 2010: £201.14 (16 meetings)--in 2011: £3,118.91 (156 meetings)--in 2012: £322.42 (15 meetings)--in 2013: £145.15 (14 meetings)
REDCAR:
Recent toteplacepot dividends pertaining to this meeting:
2013: £58.70
2012: £34.40
2011: £51.30
2010: £768.60
2009: £304.90
2008: £89.10

Average toteplacepot dividend at this meeting (6 years) £217.82

Average toteplacepot dividend at Redcar in 2006: £685.08 (17 meetings)-in 2007: £3,411.17 (15 meetings)--in 2008: £672.18 (17 meetings)--in 2009: £189.93 (18 meetings)--in 2010: £598.90 (19 meetings)--in 2011: £599.54 (18 meetings)--in 2012: £294.42 (15 meetings)--in 2013: £153.01 (15 meetings)
CHEPSTOW:

Average toteplacepot dividend at Chepstow (flat) in 2006: £250.58 (11 meetings)-in 2007: £699.00 (13 meetings)--in 2008: £271.99 (24 meetings in total--NH & flat)--in 2009: £208.24 (15 meetings)--in 2010: £600.21 (11 NH meetings)--in 2011: £514.12 (13 NH meetings)--in 2012: £704.34 (10 NH meetings)--in 2013: £108.04 (15 meetings)
MARKET RASEN:

Average toteplacepot dividend at Market Rasen in 2006: £209.28 (21 meetings)-in 2007: £124.24 (18 meetings)--in 2008: £322.97 (18 meetings)--in 2009: £1,221.46 (19 meetings)--in 2010: £203.97 (18 meetings)--in 2011: £293.74 (19 meetings)--in 2012: £93.81 (19 meetings)--in 2013: £528.56 (19 meetings)
2014 average toteplacepot returns thus far (355 meetings):

Favourites failing to reach the frame in all six races: £44,616.30 (1)

1 race with at least one favourite in the frame: £696.86 (5)

2 races with at least one favourite in the frame: £1,470.63 (36)

3 races with at least one favourite in the frame: £490.75 (95)

4 races with at least one favourite in the frame: £221.51 (105)

5 races with at least one favourite in the frame: £56.01 (77)

All 6 Placepot races with at least one favourite in the frame: £15.02 (36)

All references to placed horses on these pages are based on an exact science regarding general place terms offered by bookmakers & totepool.com
Biggest toteplacepot dividends in 2014:

Cheltenham--£44,616.30--Friday March 14

Pontefract--£26,272.90--Tuesday April 8

Warwick (NH)--£6,946.60--Sunday March 9

Wolverhampton--£5,122.30--Friday April 11

Southwell (NH)--£4,820.20--Thursday January 22

Stratford--£2,571.90--Saturday March 22

Cheltenham--£2,414.40--Thursday April 17

Lingfield (A/W)--£2,320.10--Saturday March 22

Catterick (NH)--£2,105.50--Wednesday January 1

Doncaster (Flat)--£2,002.40--Sunday March 30
Flat Turf venues:

Total Flat Turf meetings (£1,636.94--21 meetings)

Bath (£20.40--1 meeting)

Beverley (£1,034.90--1 meeting)

Doncaster (£1,036.70--2 meetings)

Catterick (£28.50--1 meeting)

Leicester (£306.10--1 meeting)

Musselburgh (£923.80--1 meeting)

Newbury (£344.50--2 meetings)

Newcastle (£354.90--1 meeting)

Newmarket (Rowley Mile) (£95.15--2 meetings)

Nottingham (£156.30--2 meetings)

Pontefract (£13,144.30--2 meetings)

Redcar (£15.70--1 meeting)

Ripon (£81.80--1 meeting)

Thirsk (£787.90--1 meeting)

Windsor (£636.35--2 meetings)
A/W venues:

Total A/W meetings (£213.85--145 meetings)

Kempton (£132.57--31 meetings)

Kempton NH Bumper (£134.05--2 meetings)

Lingfield (£214.70--38 meetings)

Lingfield NH Bumper (£27.70--1 meeting)

Southwell (£174.44--29 meetings)

Southwell NH Bumper (£17.00--1 meeting)

Wolverhampton (£274.14--43 meetings)
N/H venues:

Total NH meetings (£584.43--189 meetings)

Aintree (£676.70--3 meetings)

Ascot (£144.23--3 meetings)

Ayr (£360.01--8 meetings)

Bangor (£271.67--3 meetings)

Carlisle (£316.51--5 meetings)

Catterick (£375.36--7 meetings)

Cheltenham (£6,245.94--8 meetings)

Chepstow (£240.40--5 meetings)

Doncaster (£290.41--7 meetings)

Exeter (£383.28--6 meetings)

Fakenham (£137.80--4 meetings)

Ffos Las (£340.25--4 meetings)

Fontwell (£195.89--4 meetings)

Haydock (£817.85--4 meetings)

Hexham (£472.80--3 meetings)

Huntingdon (£153.00--6 meetings)

Kelso (£310.15--4 meetings)

Kempton (£133.84--5 meetings)

Leicester (£382.19--5 meetings)

Ludlow (£69.70--6 meetings)

Market Rasen (£118.86--6 meetings)

Musselburgh (£372.37--6 meetings)

Newbury (£209.60--6 meetings)

Newcastle (£454.85--6 meetings)

Newton Abbot (£151.25--2 meetings)

Plumpton (£146.32--5 meetings)

Sandown (£119.00--3 meetings)

Southwell (£1,026.91--6 meetings)

Sedgefield (£238.98--8 meetings)

Stratford (£690.25--4 meetings)

Taunton (£161.20--8 meetings)

Towcester (£148.68--5 meetings)

Uttoxeter (£336.85--2 meetings)

Warwick (£1,287.67--6 meetings)

Wetherby (£93.64--7 meetings)

Wincanton (£187.78--8 meetings)

The average toteplacepot dividend in 2014 stands at £498.96 (355 meetings) up to and including Saturday April 19
---
New Sky Bet customers: Free matched bet up to £30
---