The Long Game: Golf
Our new feature, The Long Game, plans to take a long-term view in the ante-post markets.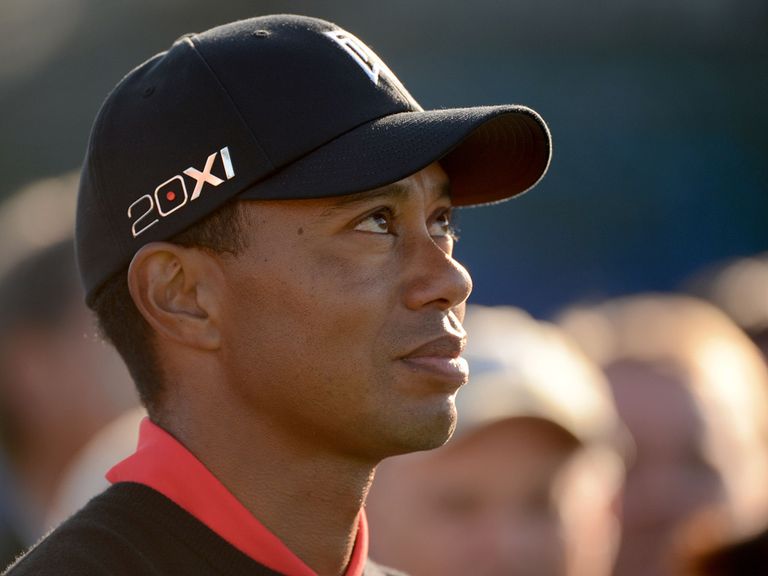 Launched last week with a look at the forthcoming summer of international cricket, we're looking to highlight potential value from an early stage, particularly from a back-to-lay perspective.
We'll preview a wide range of future sporting events in the coming weeks and months. This week our golf expert Ben Coley scours the ante-post Masters market to see if there's any early value to be had.
---
The season's first major is just eight weeks away and the battle for value has long since begun.
Tiger Woods has displaced Rory McIlroy as favourite after he won in California a week after Rory's Nike debut ended in something not far from disaster, while Phil Mickelson is closing in too following his Phoenix romp.
A little further behind you have Brandt Snedeker, a man who more so than just about anyone in world golf is at the top of his game. His progression had been steady up until last summer, when a personal-best finish in the Open Championship provided the springboard form which Snedeker would win the FedEx Cup and make his Ryder Cup debut.
Unlike messrs Haas and Furyk, Snedeker has had no trouble realligning his goals to accomodate that FedEx Cup bounty he so impressively snared. No, 2013 is about winning more tournaments and competing in more majors and his odds of taking care of both at Augusta have more than halved in the last eight weeks.
So, where does the value now lie? Who is the next Snedeker? Is there a player we can back now and reasonably expect that, come April, their perceived chance will have obviously increased?
I'm afraid that, to me, the answer to the latter question is no.
Quite simply, I look at what's a compact market and can't find a single bookmaker taking what I believe to be a big chance.
Not only that, but I fail to envisage realistic scenarios that could see a likely protagonist's odds tumble to the extent that we can look back upon this day and know we were right to get involved when we did.
This isn't to say that the prices today are likely to be reflected come the spring, just that the task of predicting what happens between now and then is too hard, and thus cases to be made are too vague.
Let's take a closer look at the top of the market and ask this: what has to happen for either Tiger or Rory to be half the price they are now? The answer is something beyond the realms of even the wildest imagination.
Let's say Rory wins the Match Play and the Honda Classic - he was second and first in these events last year - what will that do to his price? It will mean he's favourite, but there's no scenario I can see that would have him shorter than 9/2 which makes 7/1 the right price right now.
He would have to win both untroubled and throw in the Shell Houston Open for good measure and if you fancy him to do that, back him to do so. You'll be considerably richer than you will taking 7s in the Masters market with a view to trade.
It's a similar story with Woods. Will another win at his beloved Bay Hill do that much to sway punters? Many will back him, but the layers know that he won their last year too before doing nothing at Augusta, a course he's failed to conquer in approaching eight years. He surely can't be shorter than 4/1.
No, if there is value it's further down the list, but with so much strength at the head of the market I can't pin down which price will move. Of course those players who win between now and Augusta will shorten, but it's hard enough finding winners week-to-week without trying to decipher who'll win what, where and how.
If Adam Scott lands one of his few events between now and Augusta, he could go off as short as 16/1. But so could Bubba Watson, Charl Schwartzel, Louis Oosthuizen, Justin Rose, Dustin Johnson, Sergio Garcia or Lee Westwood.
At 40s, Garcia is probably the one who makes most appeal, but he's no snip so it's no bet.
Similar comments apply to the next wave. If Ian Poulter adapts to his new irons quickly or Graeme McDowell grinds out a Match Play-Bay Hill double their odds will shorten accordingly, while Jason Day's revival hints means there'll be no delay in cutting him should top-fives follow top-20s.
This theory applies right the way through. Class covers the field and if Peter Hanson continues the form he's shown for the best part of a year he may not go off 80s, but he surely won't be going off shorter than 50s either.
Thorbjorn Olesen could be a bit shorter than the 100s quoted until pundits remind you all how hard it is for debutants to win at Augusta, while horses-for-courses punters could latch on to the 125s about Angel Cabrera if he builds on a late-season win back home and a promising start to this year.
Ifs and buts.
Quite truthfully, I've no desire to bet now and advise the same to you. The information we collect between now and Augusta is worth more than the 10 or 12 points extra we might get by taking a price now.
The next 'Long Game' feature will be published in two weeks' time on February 25.
Preview posted at 0825 GMT on 11/02/2013.